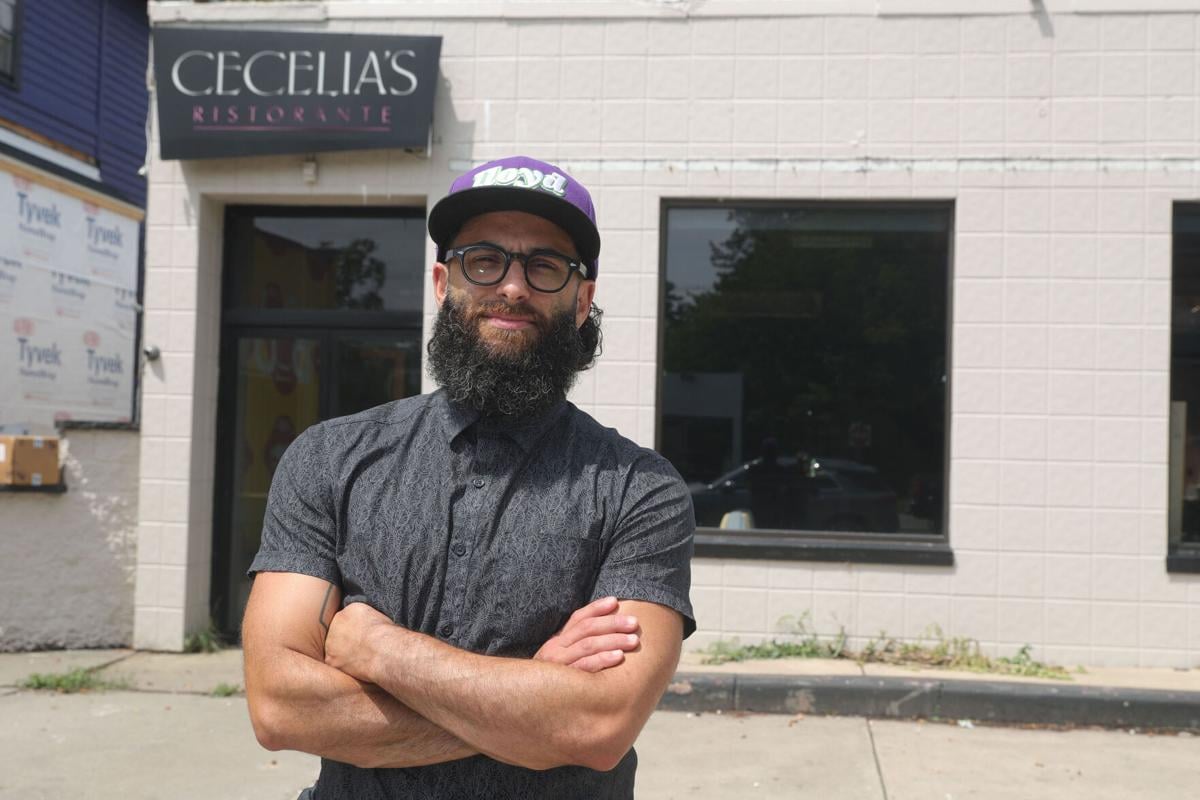 Live music with your tacos?
That may not seem like a big issue outside a block or two of Lloyd Taco's new location in Buffalo's Elmwood Village, but it goes to the heart of city living in Buffalo. For a lot of people, especially people in their 20s and 30s who have a social life unimpeded by toddlers, live music is an important piece of what makes urban life appealing. For others, unwanted music blaring through their windows on summer evenings may be part of what sours them on urban living.
So what happens on the 700 block of Elmwood says something bigger about what kind of city Buffalo is now and what kind of city it may become.
Peter Cimino, co-owner of the Lloyd Taco food truck and restaurant business, wants to open a Lloyd Taco Factory in the vacant former Cecilia's Restaurant at 716 Elmwood Ave. He pictures a food, drink and entertainment destination with a "neighborhood vibe." Part of the vibe: live music on an outdoor patio.
Longstanding city policies rule out live outdoor music in that neighborhood. Cimino plans more seating outside than inside, including an enclosed outdoor courtyard patio. Cimino proposes live music on the patio, surrounded by 10-foot-high acoustic fencing, on Thursday, Friday and Saturday evenings during the summer.
Anyone who has had the pleasure of an outdoor band on a cool summer night can get with the groove. But will nearby neighbors feel just as easy about the sounds that might escape? The city pays attention to potential neighborhood annoyance, and live outdoor music in that area is one of them. The city is doing its due diligence.
There should be room for compromise. The Buffalo Planning Board, understandably concerned about volume, might have agreed to acoustic-only performances. Cimino refused. Board member Horace Gioia's retort: "Then you're not going to get approval." It was Gioia who seemed willing to make an exception to the city's longtime policy.
The restaurateurs might want to reconsider. And city officials might want to consider allowing more than acoustic when neighbors agree.
Cimino suggested approving live music with a one-year sunset clause, similar to food truck legislation years ago. Food trucks in Buffalo are now common. And welcome.
The Lloyd plan requires a special-use permit from the Buffalo Common Council. With a little give on both sides, we bet Buffalo is ready for a new kind of melodious groove.