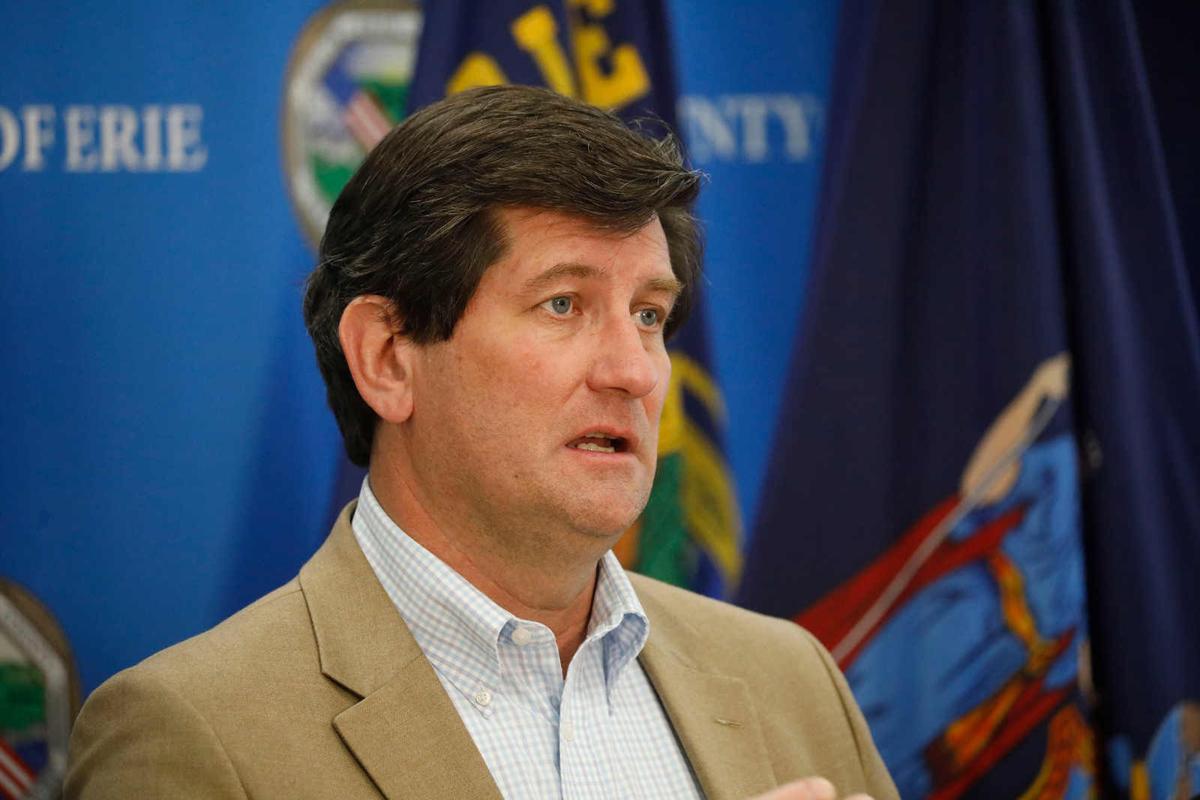 It was, we think, the wrong decision, but as wrong decisions go, the one issued last week by Erie County Executive Mark C. Poloncarz wasn't an especially important one. And there is time to try to change his mind.
Poloncarz on Thursday vetoed legislation that would have allowed children as young as 12 to legally hunt deer with a firearm in Erie County, as long as they were under the supervision of an experienced adult hunter. The veto makes Erie County unique among its upstate peers in declining to adopt a practice the state voted this spring to allow. Supervised children of that age are already allowed to use firearms to hunt small game, but until this year, they were limited to regular compound bow hunting for deer.
In explaining his veto, Poloncarz argued that the practice would create an "inherent danger" of injury. The point seemed to be that an accident could occur and, of course, he's right. But accidents can always occur and there is reason to think that the chances would be lower than they are today. Still, if Poloncarz is making a wrong decision, it's fair to interpret his concerns as honest.
"Neither myself, nor any future county executive, should ever have to read a child fatality report regarding the accidental death of a twelve- or thirteen-year-old child because this law went into effect under my signature," Poloncarz wrote in his veto message. It is surely not crazy to worry about children with guns.
The reaction of the law's supporters was immediate. "In 49 states, and in 56 upstate counties, this is not an issue," said Jeff Jondle, president of the Erie County Federation of Sportsmen's Clubs. "We were just joining the rest of the country, and now we're not." Poloncarz's veto, he said, was based on a "phony set of facts."
It was a certainly a more cogent response than that of Republican Legislator Frank Todaro, who somehow linked gun violence among youth to last year's state bail reform law. Right.
Here's how supporters of this measure should proceed: Watch other upstate counties. Keep an eye other states. Gather statistics. Solicit testimonials. Don't make goofy comments about bail reform or other unrelated issues. Just accept the concerns that Poloncarz raised as heartfelt and deal with them that way. Not everything has to be a call to arms, so to speak.
Assuming that further information bolsters their case, they can bring the measure back next year. With hard evidenc, show the county executive that his concerns can be allayed.
The veto may be unfortunate for this year's crop of 12- and 13-year-olds, but it's not a crisis. They'll get over it. Look ahead to next year and deal with the specifics of Poloncarz's veto.
What's your opinion? Send it to us at lettertoeditor@buffnews.com. Letters should be a maximum of 300 words and must convey an opinion. The column does not print poetry, announcements of community events or thank-you letters. A writer or household may appear only once every 30 days. All letters are subject to fact-checking and editing.