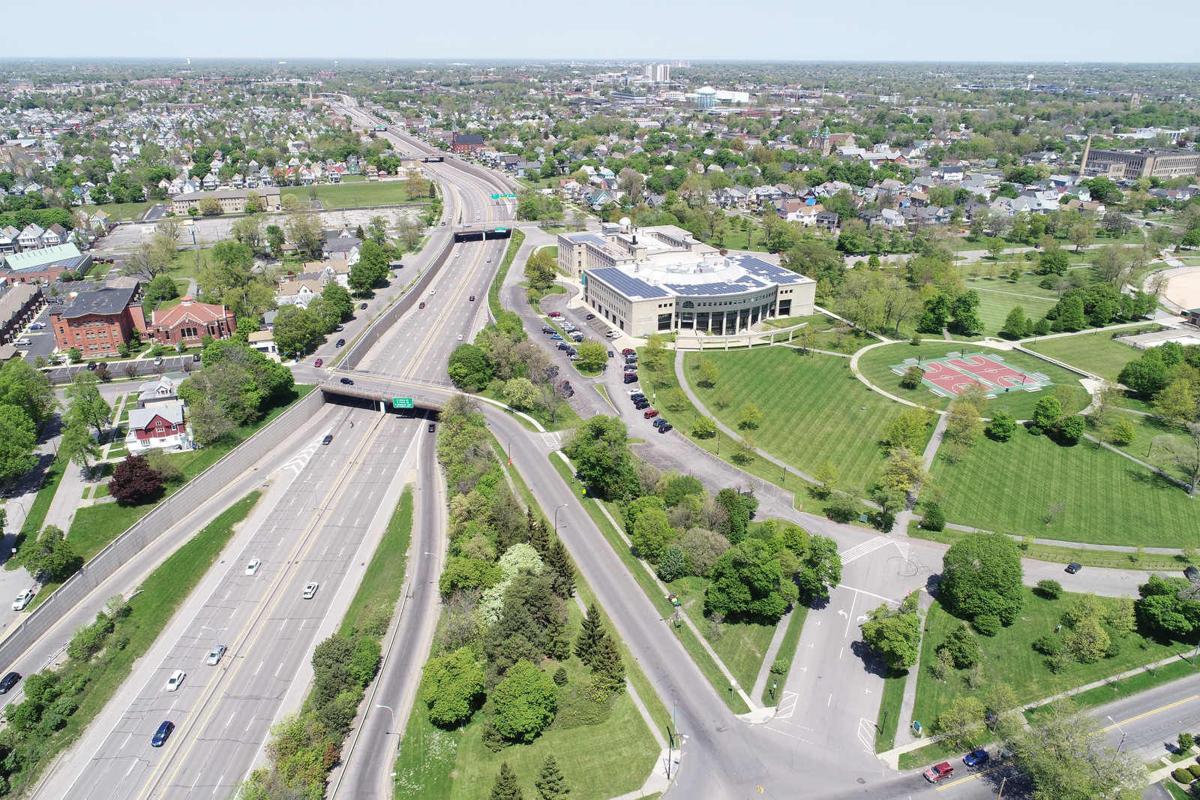 Was he talking about Buffalo?
On Monday, Transportation Secretary Pete Buttigieg said his agency will use about $1 billion of the just-approved infrastructure bill in an effort to undo racial inequities in road design. It's the complaint many have made about Buffalo's Route 33, especially the sunken section that, purposely or not, divided communities and served to segregate the city's minorities.
Buttigieg didn't specifically cite Buffalo, but others have. He did describe a highway underpass that was deliberately constructed "too low" for "a bus carrying mostly Black and Puerto Rican kids to a beach" in New York. "That obviously reflects racism that went into those design choices," he said. "I don't think we have anything to lose by confronting that simple reality."
The comment drew derision from some on the political right, but as The Washington Post observed, the episode involving Long Island's Jones Beach is a matter of public record. It was described in "The Power Broker," Robert Caro's widely praised biography of the late Robert Moses, New York's famed road-builder.
Buttigieg's goal is surely a worthy one, but two issues intrude. One is whether such problems can truly be remedied. The other is that $1 billion won't do much across the country.
To be sure, it's a lot of money, but just this past summer, Rep. Brian Higgins was pushing for half that amount – $500 million – to restore the Humboldt Parkway, which was demolished to make way for Route 33, also known as the Kensington Highway.
But that was when the proposed infrastructure bill totaled $2.3 trillion and Democrats had hoped to spend $20 billion "to revitalize and reconnect communities," as Senate Majority Leader Charles E. Schumer put it, specifically mentioning Route 33.
The Jones Beach episode shouldn't be surprising, given what we know today about redlining, the racist practice of steering Black and minority homebuyers away from white neighborhoods. But while the purposefulness of such efforts is shocking, it's not necessary to prove intentionality before attempting to address them. Even if they occurred without that goal, they had a destructive influence.
If Washington is offering money exclusively for the purpose of undoing this damage, it should get its share. Even if success is uncertain, the effort seems unlikely to hurt and it could make a difference. It might even serve as a national laboratory for the work of remedying the racial repercussions of other road projects. Will it work or won't it? This might be a way to find out.
What's your opinion? Send it to us at lettertoeditor@buffnews.com. Letters should be a maximum of 300 words and must convey an opinion. The column does not print poetry, announcements of community events or thank you letters. A writer or household may appear only once every 30 days. All letters are subject to fact-checking and editing.