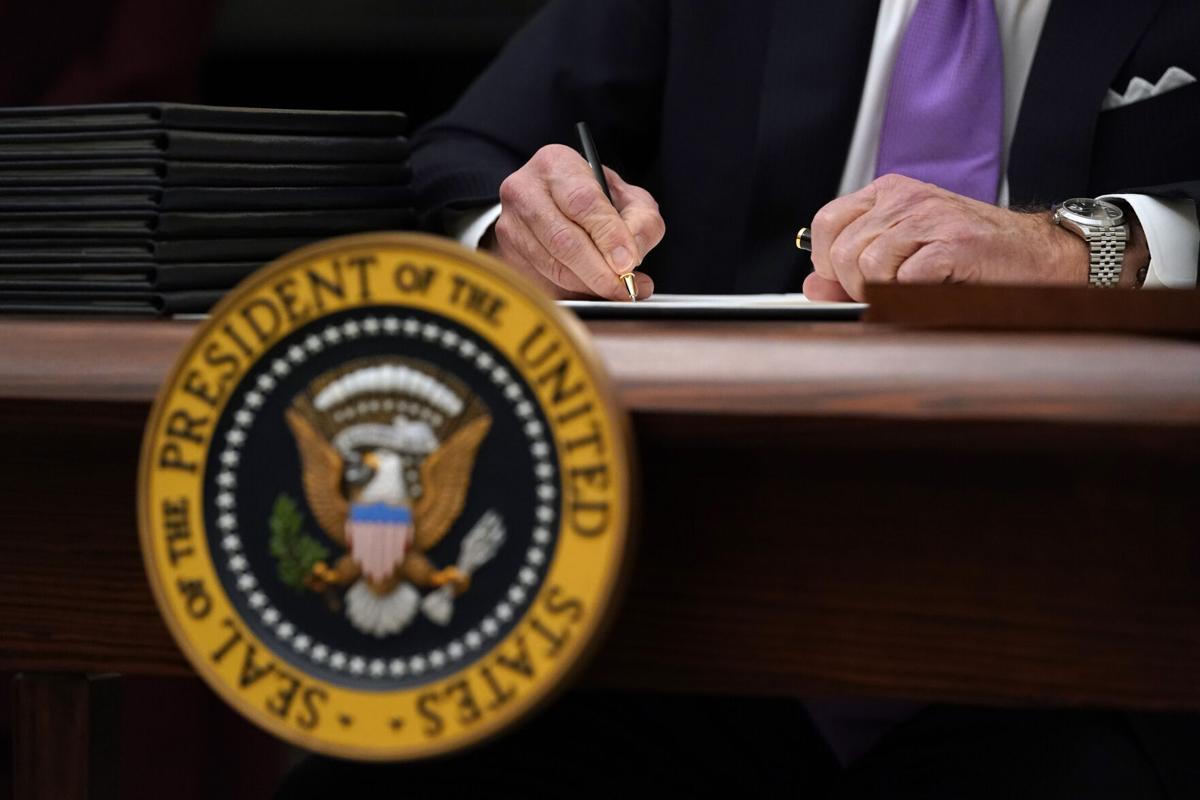 President Biden's $2 trillion infrastructure bill promises to make a transformational difference in the lives of millions of Americans, including the residents of Buffalo, where 100-year-old lead water lines threaten public health.
The 2014 health disaster in Flint, Mich., underscored for Americans the vital importance of clean water flowing into homes. Flint wasn't alone. Washington, D.C., in 2001 suffered from high lead levels while Pittsburgh, Pa., in 2016 battled contamination of its water.
These issues can foment long-term problems. For children, behavioral and health consequences can extend for their lifetimes. Adults can also experience debilitating health problems.
So it is heartening that the Biden administration's infrastructure bill includes a $45 billion promise to replace all the lead service lines in the country. Buffalo officials estimate it would cost up to $500 million to replace all lead service lines in the city.
Thankfully, Mayor Byron W. Brown did not wait to work on the problem.
Back in 2016, the city set its own lead standard, allowing one-third as much lead as the acceptable federal guidelines. Oluwole A. McFoy, the chairman of the Buffalo Water Board, noted that Buffalo was the first city in the nation to go beyond the federal government's mandate.
Fast forward three years and the Brown administration took another innovative step by initiating its Replace Old Lead Lines program. The program's goal is to find and replace the damaged lead waterlines most likely to result in contaminated drinking water. McFoy said that the city has replaced 400 waterlines, although "we have tens of thousands to go."
Brown's efforts have won the praise of Rep. Brian Higgins, D-Buffalo, who remarked that the mayor had the "presence of mind" to begin the effort with limited resources. Even Chicago took note. Anna Wolf, senior project manager for urban resilience at the Center for Neighborhood Technology, a Chicago-based urban affairs nonprofit, praised Buffalo's program in 2019, calling it "a model that other cities can use to accelerate the removal of lead service lines as well."
Thanks to Brown, the city is in a position to take advantage of the president's proposed American Jobs Plan that, if approved by Congress, will employ plumbers and pipe fitters to replace 100% of the nation's lead pipes and service lines. They mayor is also looking at the most efficient way to simultaneously remove lead pipes, install broadband lines and more, so that streets only have to be torn up once.
The questions are whether anticipated funding will be enough for the gigantic but necessary task and whether it will come in the form of grants or loans. In a poor city like Buffalo, grants would be better.
The needs here go beyond lead pipes. Normal wear and tear on the stormwater system and other parts of the underground infrastructure is also concerning. The federal funds under discussion cover only lines that contain lead.
Most of the costs for clean water, drinking water improvements and upgrades and rebuilding has traditionally been left to localities. The Biden administration's infrastructure plan offers hope that the longed-for modern-day federal partner has finally arrived.
What's your opinion? Send it to us at lettertoeditor@buffnews.com. Letters should be a maximum of 300 words and must convey an opinion. The column does not print poetry, announcements of community events or thank you letters. A writer or household may appear only once every 30 days. All letters are subject to fact-checking and editing.