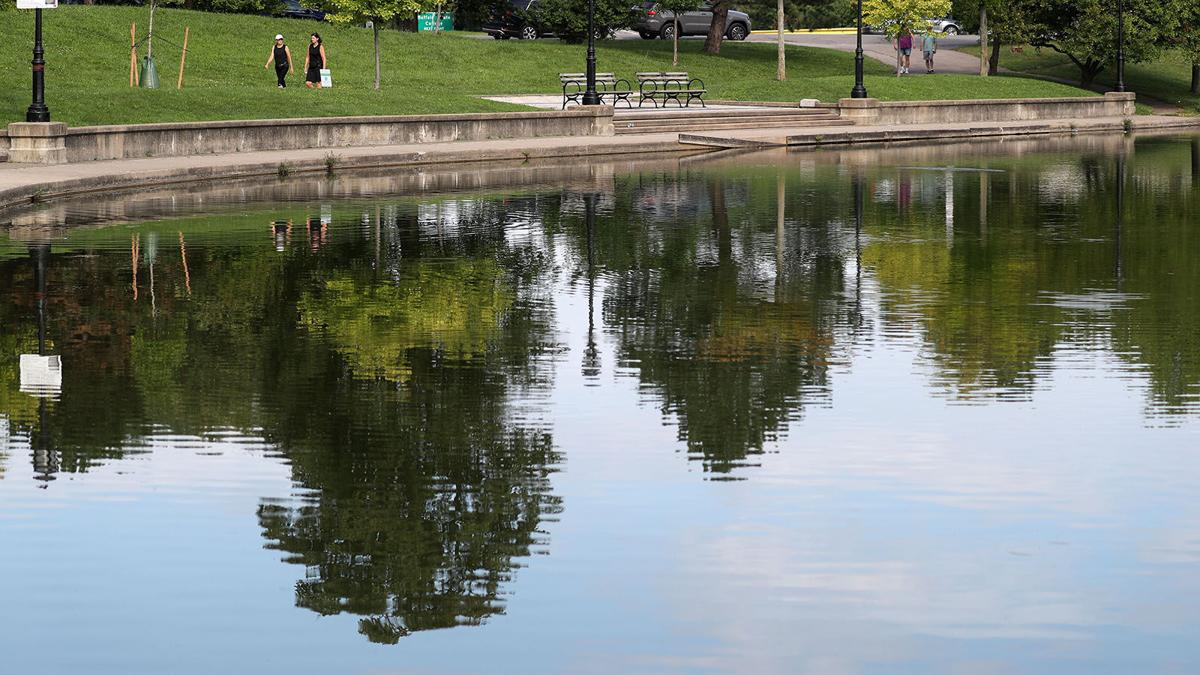 The push to clean and restore Scajaquada Creek is surely one of Western New York's most complex environmental projects in recent memory. Like eating an elephant, it will likely have to be done slowly, but it's an essential effort as the region, like much of the country, continues to repair the damage inflicted by decades of bad or uninformed decisions.
That's important work anywhere, but nowhere is it more essential than in Great Lakes regions such as Western New York. Our two lakes and their tributaries are the area's greatest natural resource. Abused for generations, they are now on their way back. The Scajaquada Creek system, which feeds the Niagara River and Lake Ontario, counts as a critical part of Western New York's environmental assets. It needs to be rescued.
That work may soon begin by cleaning Hoyt Lake, in the south section of Delaware Park. It was once nothing more than a wide spot on this tortured creek, which has been buried, redirected and polluted, subjected to routine illegal injections of untreated sewage. The eventual results were the redirection of the creek and the creation of Hoyt Lake.
"The lake wasn't created to be this beautiful aesthetic, this jewel and this icon," said Jill Jedlicka, executive director of Buffalo Niagara Waterkeeper. "It was because the creek was so polluted and it was a last-ditch effort to salvage what they could."
With several other successes behind it, Waterkeeper is now training its sights on Hoyt Lake, which is contaminated and sometimes reeks of sewage and algae. Success there could lead to other efforts to restore the creek, itself, part of which now runs under the walkway along the south side of the lake.
Just restoring the lake will be costly – the price is estimated at $15 million to $20 million – but Waterkeeper has done this kind of work before and knows where to go for funding. Previous undertakings have dredged the badly polluted Buffalo River and completed a restoration project on the creek in Forest Lawn. For those projects, funding came from state and federal governments as well as local philanthropies.
Waterkeeper has also restored parts of the Niagara River, where habitats had been destroyed. Its reputation has produced confidence in its Hoyt Lake partners, the Buffalo Olmsted Parks Conservancy and the City of Buffalo, which owns Delaware Park.
Although testing is still underway, Waterkeeper is already beginning to plan. It wants to dredge the lake to remove contaminants and restore two wetland bays and possibly add a third one, expanding the lake's size and creating a healthier environment.
Part of the goal is to design the lake project so that, at some point in the future, it can be reconnected to Scajaquada Creek. In the meantime, the work will restore or at least improve spawning habitats and provide shelter for young fish and waterfowl.
Restoring this entire system is a long-term project, but as the need for clean, fresh water rises around the country and Western New York aims at developing a "blue economy," it's an important project. Hoyt Lake is a good place to start those efforts.
What's your opinion? Send it to us at lettertoeditor@buffnews.com. Letters should be a maximum of 300 words and must convey an opinion. The column does not print poetry, announcements of community events or thank-you letters. A writer or household may appear only once every 30 days. All letters are subject to fact-checking and editing.