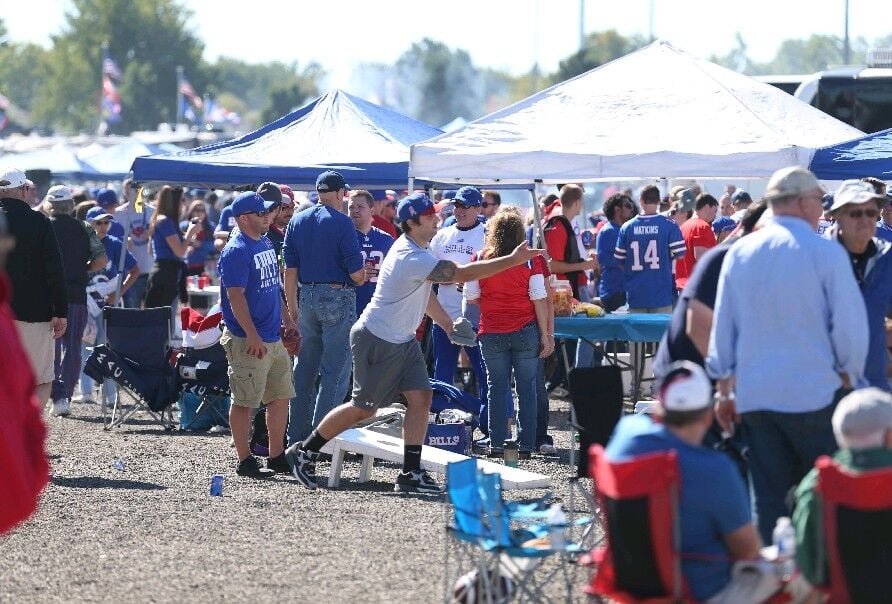 So much of the country failed to learn lessons from the Covid-19 pandemic, and now the South and West are discovering what New York State has known since becoming the global epicenter this spring: The virus must be contained by mandating compliance on mask-wearing and social distancing.
Some states such as California, Texas and Florida are in crisis. They closed too late and opened too soon, or both. With crowded beaches, restaurants and bars, they became super spreaders, undermining their economies and risking the lives of their residents.
Travelers from 16 states, now including California, Nevada and Georgia, must quarantine for 14 days upon arrival from one of those areas.
New York is now in the green when it comes to lowering coronavirus cases, although the devastating effect of once being the world's hotspot is not lost on anyone. That includes Gov. Andrew M. Cuomo, who has wisely instituted stricter guidelines and new financial penalties on travelers coming from any of the more than 20 states with heightened numbers of coronavirus cases.
Travelers, including New York State residents, coming from those states must self-quarantine for 14 days upon their arrival. The challenge will be enforcing the measure, though the state has procedures in place for New Yorkers to notify Albany if they spot violators. The state should figure out a way to identify violators, perhaps via spot checks on visitors who have to state where they're staying.
Those flying into the state must fill out documents to be submitted before travelers leave the airport where they arrive. Leaving the airport without providing the information will result in an immediate summons with a $2,000 fine. Cuomo could not have said it better: "We can't be in a situation where we have people from other states in the country bringing the virus again. It's that simple."
Now to figure out how to deal with travelers from high-count coronavirus states arriving in cars or on trains.
If no fans are allowed at Buffalo Bills games this season, Orchard Park Town Board members are looking into how to prevent fans from going into private satellite lots to enjoy the game from a distance.
Speaking of cars, Orchard Park officials may have a tough time convincing Buffalo Bills fans not to tailgate in satellite lots around New Era Field. A recent story in The News highlighted the subject and Orchard Park Town Board's efforts to figure out how to prevent fans from going into those private lots to "enjoy the game" and potentially spreading Covid-19.
The idea that rabid fans would ignore the coronavirus pandemic to crowd together while listening to football games is worrisome and not out of the realm of imagination. They shouldn't do it, and if foolish enough to try they, too, should face steep fines. Erie County Executive Mark Poloncarz said he's ready to enforce rules prohibiting those gatherings. He should.
Visitors to Niagara Falls State Park this week saw two very different boat tours bobbing at the base of Horseshoe Falls.
While we don't want to discourage anyone from experiencing the wonders of Niagara Falls, much less hamper business, the folks boarding the Maid of the Mist might want to social distance, if possible. If not possible, wait and catch the next boat.
Photos on a recent page one story told the tale on the two tour boat companies, Maid of the Mist on the U.S. side and near-empty Hornblower Niagara Cruise on the Canadian side. The Canadians are playing it safer.
It is unlikely that most area nursing homes will reopen today for visits as they continue to put together state-required visitation plans and work out the logistics for families to safely visit loved ones.
A big change is coming to the state's nursing homes, which had been hit hard by Covid-19. Slowly, and based on infection rates, visitors will soon be allowed back in. It's an important development, but one that must be monitored closely.
The rule is that to allow visitors in, nursing homes must have had no cases of Covid-19 for 28 days. As of now, only a quarter of the state's nursing homes qualify. That's sad for residents who have lacked contact with friends and loved ones, but essential for their health and everyone else's.
Nursing homes are among the last to welcome visitors for good reason. The virus tore through facilities, killing more than 6,000 nursing home residents. Nursing home operators worked diligently to control the spread and question the 28-day qualification. It may seem onerous to those operators and punitive to residents and families who have not been even within six feet distance without a window glass barrier. But it is a start. Restrictions designed to protect those most vulnerable to the virus should be eased only with caution. We know the price of inattention.
What's your opinion? Send it to us at lettertoeditor@buffnews.com. Letters should be a maximum of 300 words and must convey an opinion. The column does not print poetry, announcements of community events or thank you letters. A writer or household may appear only once every 30 days. All letters are subject to fact-checking and editing.
Concerned about COVID-19?
Sign up now to get the most recent coronavirus headlines and other important local and national news sent to your email inbox daily.