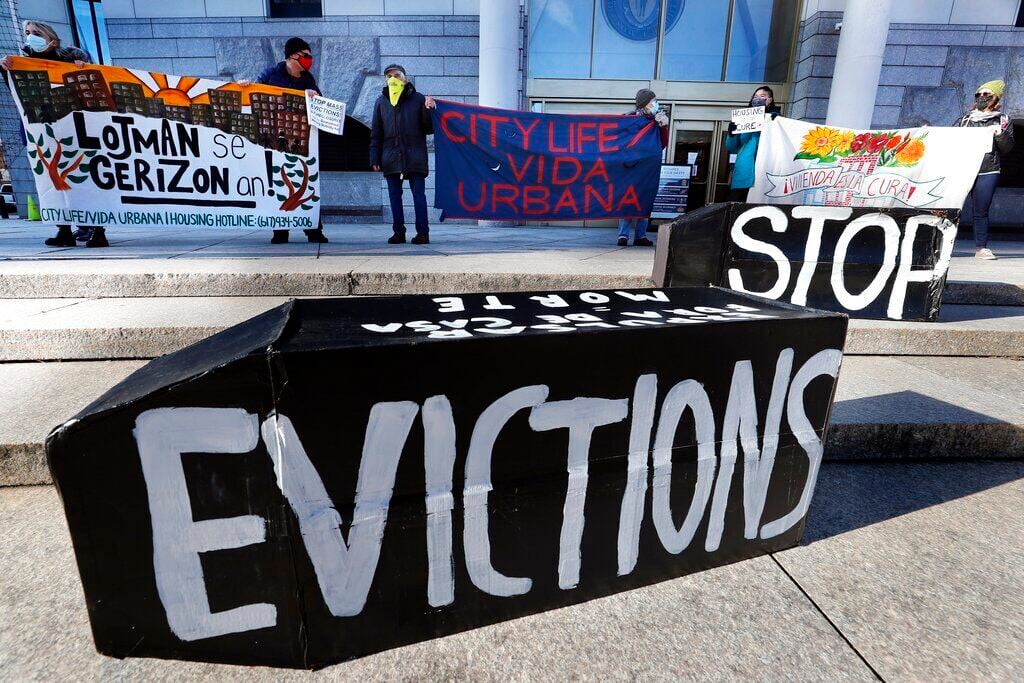 When New York State's eviction moratorium reaches its expiration date of Jan. 15, there is little reason to think it needs renewal. During the worst days of the coronavirus pandemic, the moratorium did its job, but with vaccines, medical advances and millions of jobs going begging, times have changed.
A law designed to protect tenants from being put out of their homes due to economic disruption has in some cases done the same to landlords.
The moratorium, enacted by the Legislature in December 2020, requires residential tenants to submit a signed declaration citing financial hardship or testifying to the fact that vacating their residence would pose a significant health risk.
Tenants do not have to attach any other documentation, placing the burden on landlords to go to court to challenge hardship claims they believe are false. A lawsuit filed by 37 landlords in Erie County says that puts an unfair onus on them.
The law was created when much of the state's economy was shuttered by coronavirus restrictions. With many people unable to make a living, the law prevented an eviction crisis that would wreak havoc in a state already battered by Covid.
The economy, like much of our lives, is in a new normal, but it is back. Available jobs are plentiful.
Covid-19 is still with us, with disturbingly high infection rates reported in Western New York. However, compared to 2020, the virus is mostly manageable. Vaccines, including booster shots, are available to anyone who wants them. Two drugmakers, Merck and Pfizer, have announced encouraging clinical trial results for new oral antiviral pills that the Food and Drug Administration will evaluate for emergency use authorization to treat individuals with Covid.
Children are back in school full-time and more and more offices are welcoming back employees. There are more help wanted signs visible in Western New York than ones supporting the "Allen-Diggs" ticket.
Altogether, those are signs that it's time to start returning to some kind of normal. Putting good landlords out of business doesn't qualify. It does our community a disservice.
Many owners of small properties depend on rent payments to meet their own bills, including their property taxes or mortgages. Deprived of rental income, they may also postpone maintenance or repairs. Deteriorating buildings destabilize neighborhoods.
A federal bailout program provides some relief for both tenants and landlords. The government awarded New York $2.6 billion for the Emergency Rental Assistance Program, acronym ERAP.
Gov. Kathy Hochul announced Friday that the state has distributed or obligated more than $2 billion of the funds, including more than 81,000 direct payments to landlords. Hochul also said the state was requesting an additional $996 million for the program.
The Buffalo Urban Renewal Agency has a partnership with the state's Office of Temporary and Disability Assistance to administer the funds in the city.
Landlords and tenants must work together to apply for the aid. Some landlords complain they can't get tenants to cooperate, while some housing advocates say the program is not geared enough toward tenants.
The state needs to ensure that tenants and landlords are aware of the aid and how to apply for it. Aid is still available in Erie and Niagara counties. Applications are being accepted at nysrenthelp.otda.ny.gov, or residents can contact the NYS ERAP call center at 1-844-NY1-RENT for more information.
Getting put out of one's home can be devastating, for either tenants or landlords. It's time for New York to back away from the eviction moratorium and find a more balanced approach.
What's your opinion? Send it to us at lettertoeditor@buffnews.com. Letters should be a maximum of 300 words and must convey an opinion. The column does not print poetry, announcements of community events or thank-you letters. A writer or household may appear only once every 30 days. All letters are subject to fact-checking and editing.