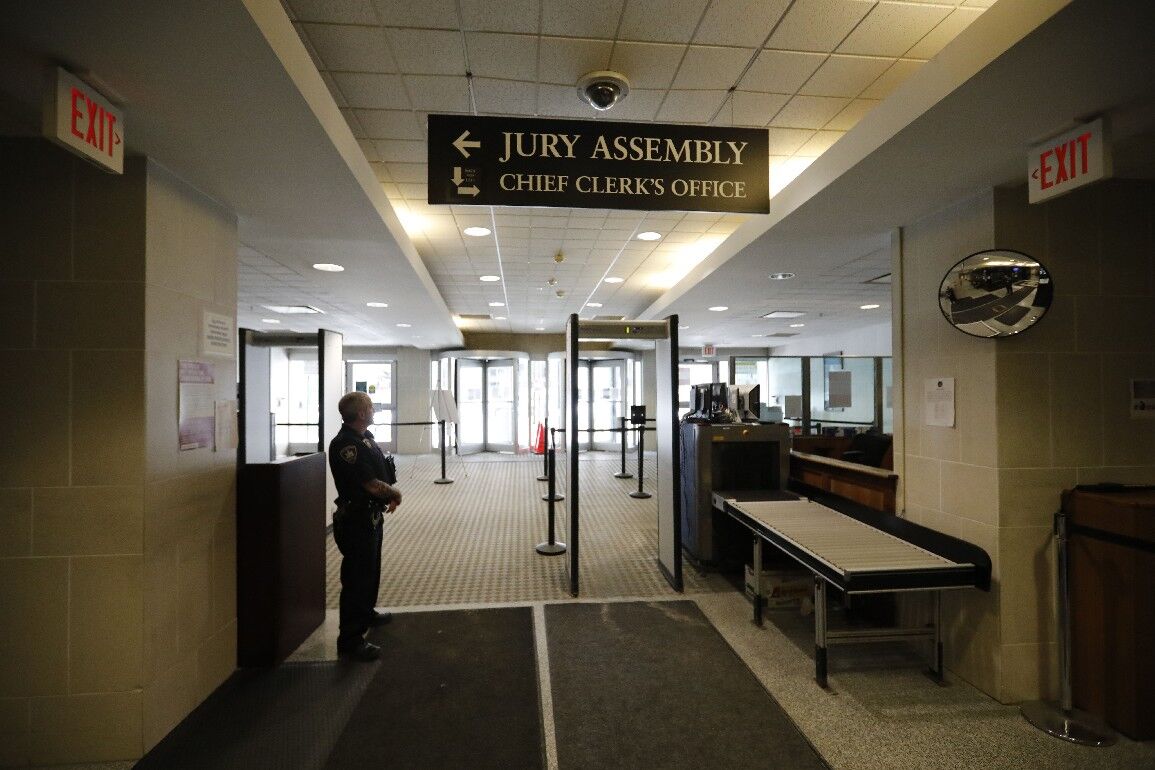 They're called SLAPPs, and they're an infringement on Americans' rights to free speech. For years, critics have pushed Albany to fix this problem, only to be stymied in the State Senate. This year, it may finally happen. New Yorkers of all political stripes should be enthusiastically in favor of this legislation.
SLAPP is an acronym for "strategic lawsuits against public participation." They have been used by monied interests such as developers, businesses and even government agencies to discourage citizens from speaking out on public issues.
Fundamentally, they are nuisance suits meant to intimidate critics from practicing their First Amendment right to free speech. In that, they can be effective, given the legal costs simply to have a lawsuit dismissed.
It's an issue of interest to the publishing industry, as well, including authors, book publishers, magazines and newspapers. It will also help to protect filmmakers, broadcasters, commentators, civil rights organizations and even political candidates.
The issue is one of both state and federal significance. Other states — Texas, Georgia and California among them — have moved more aggressively than New York against SLAPP suits. The problem has also shown up in federal courts, including through lawsuits filed by the Trump administration.
No one should expect Washington to act during the life of this administration and possibly not until long after it has ended. The best way to encourage federal action is for states such as New York to make clear that this is an important issue. That, of course, has the primary benefit of shielding residents of this state from unscrupulous efforts in state courts to silence them when public issues are at stake.
As it stands, New York's law deals only with issues related to permitting processes. The pending bill, which is already on the Assembly floor, would expand New York's anti-SLAPP statute by covering claims involving "any communication in a place open to the public or a public forum in connection with an issue of public concern" and "any other lawful conduct in furtherance of the exercise of the constitutional right of free speech in connection with an issue of public concern, or in furtherance of the exercise of the constitutional right of petition."
That is an appropriately broad approach that will help to deter meritless claims that undermine New Yorkers' right to free speech. And we mean all New Yorkers.
Just last Monday, a state Supreme Court justice threw out a baseless lawsuit that attempted to prevent Mary Trump from publicly discussing the book she wrote about her uncle, the president. Regardless of anyone's position on President Trump, the lawsuit never should have been filed. Imagine an analogous lawsuit involving President Hillary Clinton. And imagine if the writer lacked the resources Mary Trump was able to marshal to defeat the effort.
Or imagine an effort to intimidate a writer or filmmaker examining the issue of abortion – pro or con. The temptation to intimidate could be significant. Money spent on pointless legal fees would be better used examining important public issues.
For reasons that are unclear, the effort to broaden New York's anti-SLAPP legislation has routinely died in the Senate, which, until January 2019, was in Republican control. Maybe it was just coincidence – a lot of legislation never makes it to the governor's desk – but it's odd, given the party's conservative stance on government and the Constitution.
Nevertheless, with Democrats now in control of the Senate, the president of the New York News Publishers Association, Diane Kennedy, said she is "extremely optimistic" that the measure will finally be approved and sent to Gov. Andrew M. Cuomo. The biggest threat, she said, comes from the coronavirus pandemic, which has upended normal life everywhere, including the legislative chambers of the State Capitol.
Kennedy said Senate backers are pushing to bring the bill to the floor this week. New Yorkers should insist that it is sent to the governor with broad, bipartisan backing to demonstrate that both parties support the First Amendment rights of their constituents.
Then Cuomo should sign it.
What's your opinion? Send it to us at lettertoeditor@buffnews.com. Letters should be a maximum of 300 words and must convey an opinion. The column does not print poetry, announcements of community events or thank you letters. A writer or household may appear only once every 30 days. All letters are subject to fact-checking and editing.
Catch the latest in Opinion
Get opinion pieces, letters and editorials sent directly to your inbox weekly!