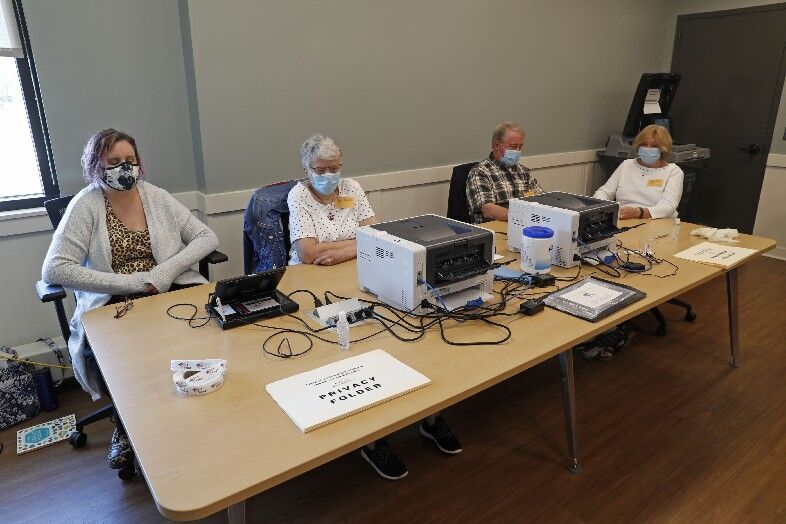 New York has been a national leader in restraining the spread of the novel coronavirus, but on one of the pandemic's many offshoots – mail-in voting – the state is threatening to reveal itself as a national disaster.
Unfortunately, there is only so much the state can do between now and November to fix those problems. It needs to take the steps that it can, but given the facts, it needs to focus on early voting – promoting it aggressively and making it as easy as possible.
Under the best of circumstances, New York will not be Colorado, at least not regarding mail-in voting. In that state, all residents can vote by mail, and the vast majority do. Nevertheless, in last month's primary election, results were known that night. By depressing comparison, the results of the June 23 special election in Western New York's 27th Congressional District are still unofficial – a month later.
The problems in New York are both constitutional and legislative. Voting by mail was broadly allowed in the June 23 primaries and special elections only because Gov. Andrew M. Cuomo issued an executive order allowing it because of the coronavirus pandemic. Other than that, mail voting is restricted to absentee ballots, which can be issued only for specified reasons.
Voting by mail significantly increased turnout around New York. In the 27th Congressional District special election, alone, more than 65,000 such ballots were mailed. But, as a constitutional matter, mail-in ballots cannot automatically be sent to voters in this state. Cuomo could issue another executive order allowing such voting for November – and he should – but more is needed.
The easiest to fix deals with counting mail-in votes. Unlike Colorado, which began counting those ballots before Election Day, New York requires Boards of Elections to wait until at 13 days before they can complete a count. That problem can be fixed legislatively, according to the League of Women Voters of New York State. The Legislature, which is about to meet in special session, should do that.
But there are other problems. Voter registration rolls are in bad shape. Rules for voting by mail are arcane and can results in rejected ballots. Many of these problems can be addressed by constitutional amendment, but that requires approval by two separately elected legislatures followed by a public referendum. Which is to say: not this November.
We hope Cuomo will issue a new executive order allowing New Yorkers to request mail-in ballots this fall. And we hope the Legislature will immediately fix the preposterous two-week rule on counting those ballots. But whatever patches can be affixed, they won't be sufficient in a year when Americans are expected to vote in large numbers.
The best answer is early voting. That means providing many places for New Yorkers to cast those ballots. More locations will shorten the lines and ease worries about Covid-19. Those votes are counted on Election Day.
Erie County led the way last fall, providing 37 places to vote early, more than any other county in New York. That suggests a per capita formula that other counties can implement, themselves – one, in fact, that the Legislature should mandate. Voting is going to be complicated this fall; New York needs to act now to obviate as many of the complications as it can.
What's your opinion? Send it to us at lettertoeditor@buffnews.com. Letters should be a maximum of 300 words and must convey an opinion. The column does not print poetry, announcements of community events or thank you letters. A writer or household may appear only once every 30 days. All letters are subject to fact-checking and editing.
Concerned about COVID-19?
Sign up now to get the most recent coronavirus headlines and other important local and national news sent to your email inbox daily.