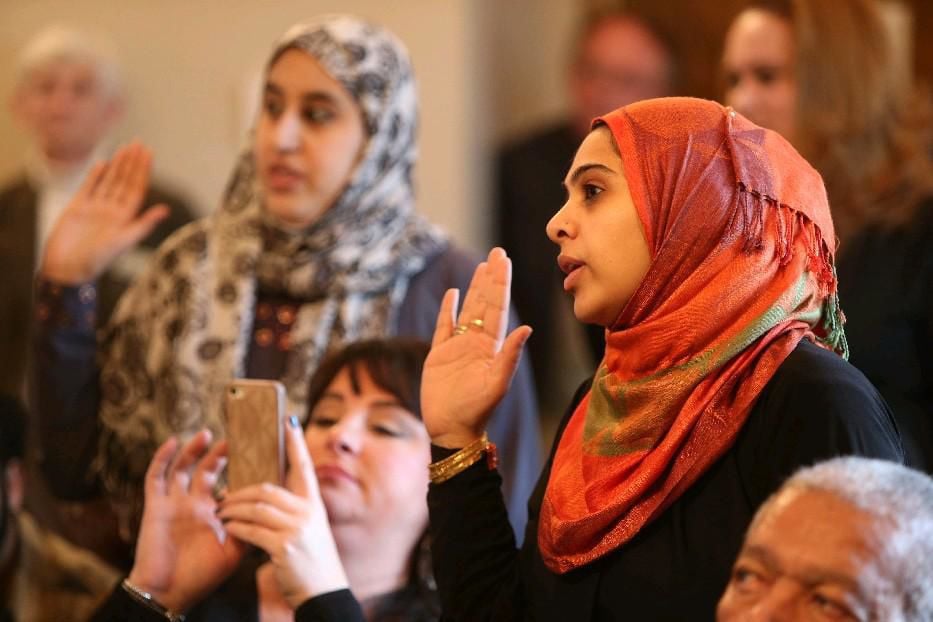 An analysis in The News on Wednesday pointed out that a shortage of people looking for work threatens to put a crimp on the Western New York economy's ability to rebound from the Covid-19 pandemic.
When the "help wanted" signs outnumber the ones that say "we're open," then Buffalo, we've got a problem.
Two policy imperatives can bring new people into the labor force: more legal immigration and more job training.
U.S. policies under President Donald Trump caused significant drops in legal immigration, a fact that was felt sharply in manufacturing. Factories and shops that make things are mainstays of Buffalo Niagara's economy.
The National Academies of Sciences, Engineering and Medicine's 2016 report, "The Economic and Fiscal Consequences of Immigration," stated that importing and retaining talent from abroad were keys to closing the talent gap and bringing high skills into the workforce, which in turn contributes to innovation.
Buffalo Niagara has earned its reputation as welcoming to immigrants. For example, more than 80 languages are spoken in families of students who attend Buffalo Public Schools. The National Academies report pointed out that the cost of educating the children of first-generation immigrants can be taxing on local budgets, but it is ultimately a smart investment.
"As adults," the report said, "the children of immigrants (the second generation) are among the strongest economic and fiscal contributors in the U.S. population, contributing more in taxes than either their parents or the rest of the native-born population."
As baby boomers age out of the workforce and U.S. birth rates decline, the country needs immigrants to fill jobs and help fund Social Security and Medicare.
President Biden's administration has talked about legislation to reform our immigration system and make it easier to attract new talent. The influx of people seeking asylum at the Southern border may derail the process of achieving a big reform bill in Congress, but through legislation and executive actions, there will be needed progress.
Whether for immigrants or native-born citizens, worker training is more important than ever. The Northland Workforce Training Center in Buffalo is an example of giving young people a route to career success, even if college is not in their plans.
Sen. Kirsten Gillibrand, D-N.Y., this week announced legislation to make Pell Grants more available to students taking short-term education and training programs.
Government, educational institutions and businesses themselves can all play a role in training the workforce of the future.
What's your opinion? Send it to us at lettertoeditor@buffnews.com. Letters should be a maximum of 300 words and must convey an opinion. The column does not print poetry, announcements of community events or thank you letters. A writer or household may appear only once every 30 days. All letters are subject to fact-checking and editing.