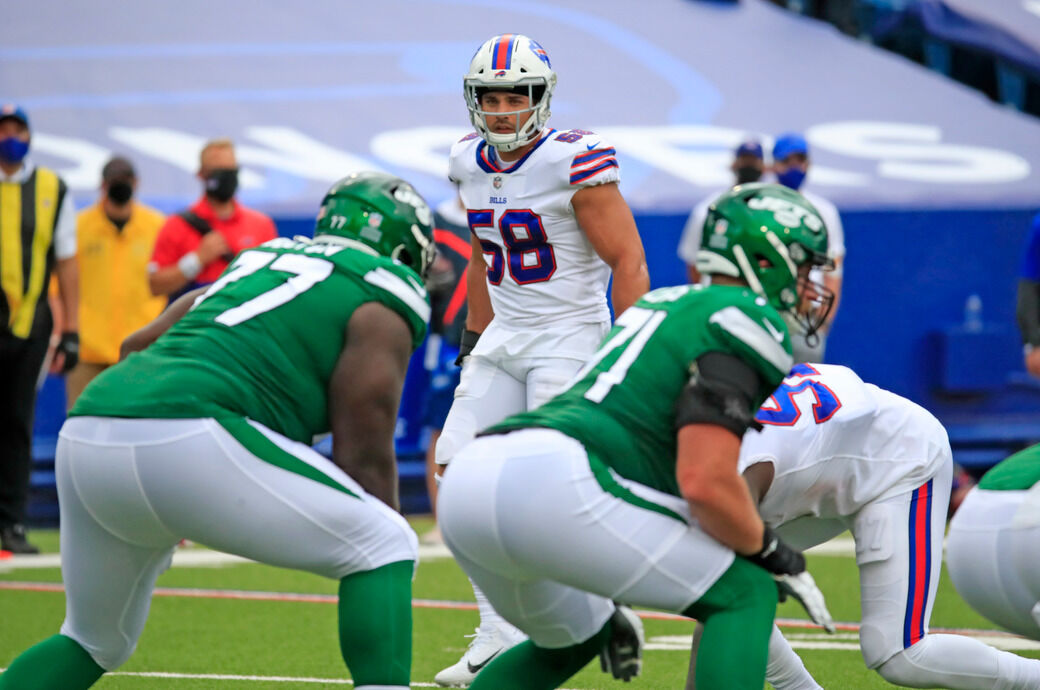 Leaders in the State Legislature got their way in several areas of this year's budget negotiations, but Gov. Andrew M. Cuomo prevailed when it came to mobile sports betting.
Cuomo pushed through his plan to have sports wagering run as a state monopoly, somewhat like the New York Lottery. Assemblyman Gary Pretlow and Sen. Joseph Addabbo, both downstate Democrats, had championed bills that advocated for a system like the one in New Jersey in which bettors can choose among multiple gambling operators who operate through nine casinos and three racetracks.
New York's system, to be run by the state Gaming Commission, will be limited to two primary gambling vendors who will work with four app operators, and all will be affiliated with four commercial casinos in the state.
By shutting out some gambling stakeholders who lobbied for the Addabbo and Pretlow bills, New York's narrow approach may invite lawsuits from parties that got left out, or from the Oneida Indian Nation, which has said the deal would violate its exclusivity rights in 10 counties in Central New York. If there were an over-under betting line on how many legal challenges the new system might attract, our advice would be to bet the "over."
Other aspects of the betting agreement are gambles for New York. High taxes on the wagers may send bettors elsewhere for their piece of the action. The state's projections of reaping $500 million in revenue by the program's third year sounds overly optimistic.
The biggest gamble for New Yorkers is the assumption that adults can bet with their heads and not over them, as the slogan says. Companies that already run online betting sites are skilled at keeping customers coming back for more. And the fact that many of the bets will be placed via smartphone is concerning. The dopamine hits that phone users get from an Instagram "like" or a Twitter retweet pale in comparison to the rush of winning money by picking the point-spread winner of a sporting event.
If it were easy for bettors to quit while they are ahead, radio and podcast ads for online betting sites wouldn't be required to run through long lists of help lines for problem gamblers.
The mobile wagering bill provides a partial victory for Assemblywoman Monica Wallace. She pushed for the betting program to dedicate 5% of its annual revenue to funding youth sports. Instead, the bill specifies that $5 million per year go to youth sports, a lesser but still significant payout. It is a cause worth supporting after a Covid-scarred year of forced idleness and mandatory screen time for so many young people.
It was only a couple of years ago that Cuomo had insisted that legalizing mobile sports betting would require an amendment to the state Constitution. His reasoning followed an opinion written in the 1980s by then state Attorney General Robert Abrams. The current governor's father, Gov. Mario Cuomo, had proposed that the state lottery apparatus operate sports betting.
Abrams issued an advisory opinion in 1984 maintaining that Cuomo's proposal would violate the Constitution's prohibition against "bookmaking and pool-selling." Lottery-operated sports betting would require an amendment to the Constitution, he wrote. Language in Abrams' ruling would likely be quoted by any opponents of the new state monopoly system who mount court challenges.
The legal ground shifted in this decade. The state in 2013 passed a law permitting sports betting at four upstate casinos in the event that federal law changed to allow it. A 2018 ruling by the U.S. Supreme Court affirmed that sports betting was now legal.
In-person sports betting is restricted to casinos in New York State. The workaround allowing mobile betting is that the internet servers are to be located within the casinos.
American culture has shifted around gambling in sports. Broadcasters in the past could make only subtle allusions to point spreads if they dared mention them at all.
Now, sports betting has moved into the open and is legal in at least 25 states.
According to Cuomo, the state will designate $6 million per year to combat gambling addiction. If the Gaming Commission doesn't keep a close watch on the betting program and its effects, that $6 million won't be nearly enough.
What's your opinion? Send it to us at lettertoeditor@buffnews.com. Letters should be a maximum of 300 words and must convey an opinion. The column does not print poetry, announcements of community events or thank you letters. A writer or household may appear only once every 30 days. All letters are subject to fact-checking and editing.