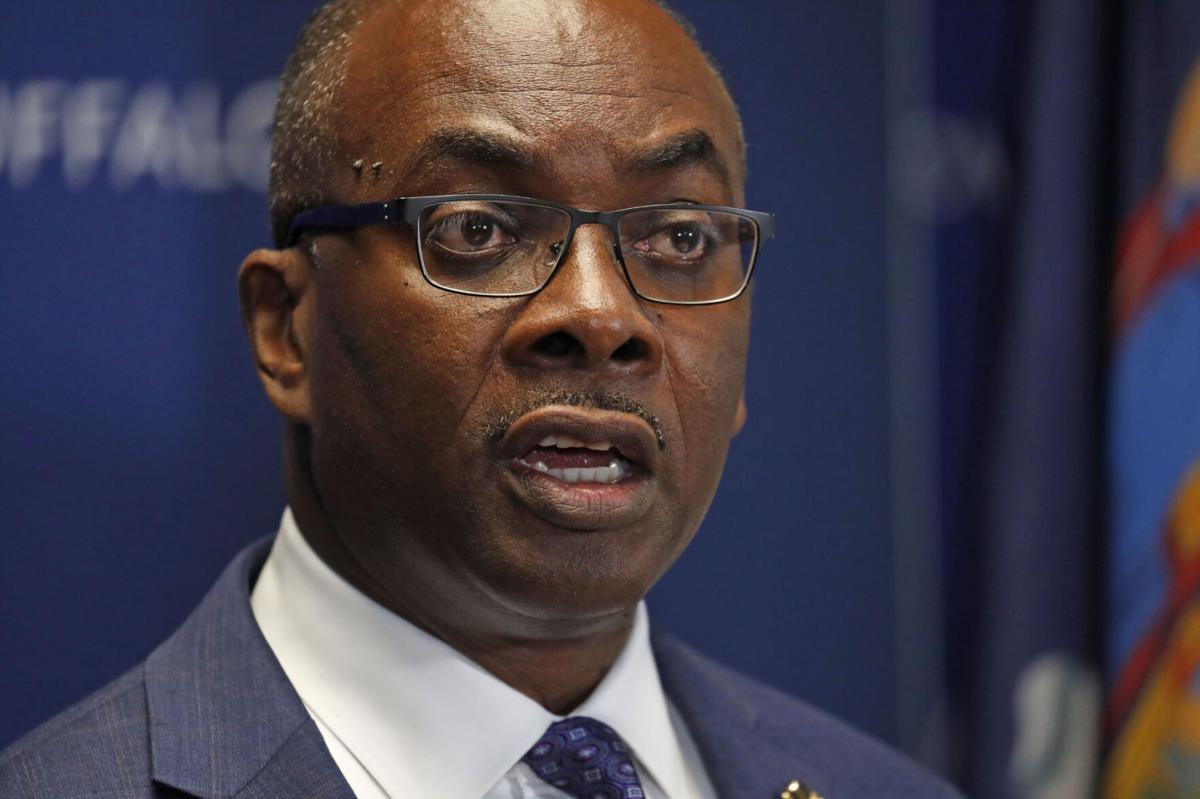 Buffalo Mayor Byron W. Brown, seeking a record fifth term in office, says it would count as a "dereliction of duty" for him to debate his opponents in the weeks leading up to the June 22 primary. That's how busy he is, he told the News editorial board in a meeting that lasted no longer than a debate would.
More likely, the mayor is pursuing the time-honored "rose garden" strategy – doing his best to ignore opponents in an election where the incumbent sees no advantage in subjecting himself to a confrontation with those seeking to replace him. The mayor didn't invent the strategy, but he isn't elevating it, either. It still counts as cheating the public.
A side-by-side comparison is always important in elections. It demonstrates respect for voters and for the needs of democracy. Iin a Democratic city like Buffalo, where Republicans stand little chance of success, the primary is tantamount to election. Indeed, no Republican has filed for election to the office. Brown owes more than this to his constituents.
It's a fair observation – though Brown did not make it – that what are called debates are anything but. Instead, they are opportunities for candidates to slide past questions, repeat their sound bites and to criticize their opponents with allegations that are often exaggerated and sometimes untrue. In that, they are of limited value. But they're what we have.
Since the country's first nationally televised presidential debate, between then Vice President Richard Nixon and his Democratic opponent, Sen. John Kennedy, these events have become strategic mine fields, with candidates trying to influence lighting, spacing, time constraints, follow-up questions and even who the moderators are. What they don't want – especially the incumbents – is to answer pointed, specific questions about their performance in office. But the smart ones do.
Gov. Andrew M. Cuomo didn't really need to debate his 2018 Democratic challenger Cynthia Nixon and, in truth, he didn't really seem to want to. But he did. Four years earlier, though, he declined to debate Zephyr Teachout.
(Cuomo, it is fair to say, doesn't mind exploiting the debate system. He insisted in 2010 that, in addition to Republican nominee Carl Paladino, the stage also accommodate Jimmy McMillan, the no-chance-to-win candidate of the "Rent is too damn high" party.)
Better still would be an approach that actually gives candidates time to delve into issues, and for reporters and opponents to challenge them on their positions and their records. That would take a level of confidence and respect that too many candidates lack, but it would serve the interests of democracy which, these days, needs all the support it can muster.
Brown has two opponents in this month's primary but only one of them, India Walton, is hotly pursuing Brown for a debate. Politically, that's in her interest, of course. It pays electoral dividends just to be seen on a stage with the mayor. That, alone, can elevate the challenger in the eyes of voters. Incumbents are well aware of the dynamic.
But voters should see that as the price of admission. They are the ones making the decision, and they should demand of all candidates – incumbent or not, Brown included – that they meet this threshold demand. The election is more than two weeks away. Brown says there's not enough time to do this. Maybe not in front to television cameras, but he can do better than this. We hope he'll reconsider.
What's your opinion? Send it to us at lettertoeditor@buffnews.com. Letters should be a maximum of 300 words and must convey an opinion. The column does not print poetry, announcements of community events or thank-you letters. A writer or household may appear only once every 30 days. All letters are subject to fact-checking and editing.