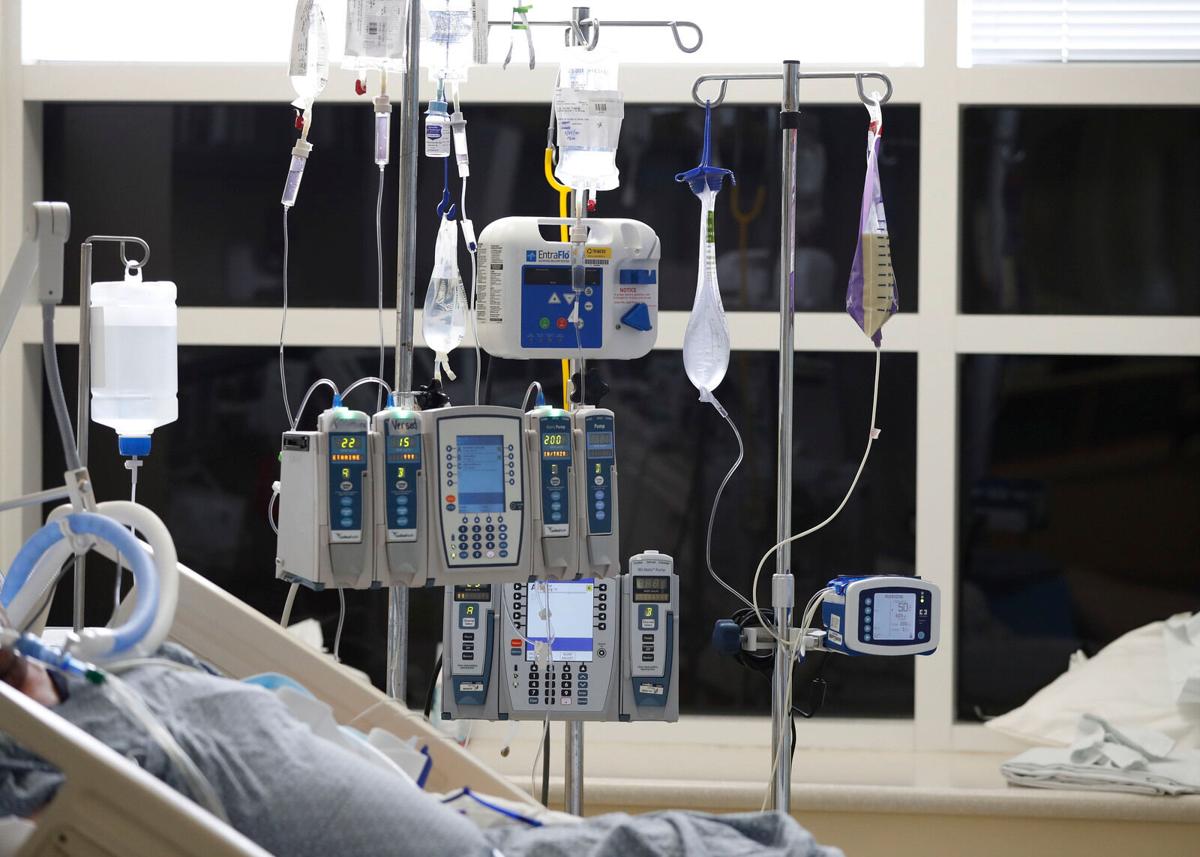 Erie County Executive Mark Poloncarz took a necessary step Monday in responding to high hospitalization rates in Erie County and, while we sympathize with restaurateurs who don't want to have to monitor their patrons' vaccination status, they would be wise to get ready. Unless conditions promptly improve – and who can be confident of that in this part of the state? – that's next.
Covid-19 infection rates aren't as high as they were early in the pandemic, but that's not cause to relax. The 9.3% positive rate documented on Sunday carries hazardous consequences. In particular, Erie County hospitals are bulging, with 91% of beds – and 87% of intensive care beds – occupied. That's crisis stage.
As beds become filled with Covid patients – the majority of whom are unvaccinated – other medical crises may go untreated: heart attacks, internal bleeding, even gallstones. That's not just theoretical. In August, a military veteran died from a treatable case of gallstones because hospitals in Houston lacked the capacity to treat him. That was shameful but now Erie County is on that same deadly path. So, for that matter, is Niagara County, which is recklessly content to do nothing in response.
One measure of how dangerously infections are trending here: While the New York Times on Tuesday reported Erie County infections at 68 per 100,000 people, the figure was just 8.1 cases per 100,000 in Harris County, Texas, where Houston is located. Even New York City, once the global ground zero of the pandemic, is at just 17 cases per 100,000. Poloncarz is right to worry.
As a result, he used his continuing emergency powers on Monday to reinstitute a mask mandate, requiring both staff and the public to wear masks in all indoor public areas, including stores, theaters, restaurants, salons, gyms, hotels and entertainment venues. The rule applies to everyone ages 2 and older who can "medically tolerate" a mask. And don't start with the religious exemptions.
This isn't asking much, especially of people who are weary of this pandemic, which is to say, everyone. We know how to control it. The problem is that too many of us are still making excuses for refusal.
Poloncarz was supported in his decision by an array of interested parties, including Gov. Kathy Hochul; the Seneca Gaming Corp., operator of three Western New York casinos, including one in Erie County; and the Buffalo Niagara Partnership, the county's most prominent business organization. Its president, Dottie Gallagher, understands the need.
"We support them taking an action that will mitigate any chance of lockdowns or reductions in capacity or other things that would be economically disadvantaging local businesses," she said. "If this is what's needed to be done, then we support it for sure."
But the new masking requirement will be only the first step unless more residents get vaccinated and take appropriate care in public areas. If they don't, capacity limitations and even lockdowns will soon follow.
"That's what will mess up a restaurant, that's what will mess up a store during this very critical time of the year," Gallagher said. "We support anything that will keep stores open, keep restaurants open, and wearing masks will not slow down the economy in the way that shutting down or reducing capacity would."
Poloncarz had initially proposed requiring restaurants to admit only vaccinated patrons but, probably wisely, he acceded to the concerns of owners who didn't want to have to check the status of all their customers. Nevertheless, that mandate is next on the county's four-stage response to rising hospitalization rates: mask mandate; then vaccination requirement for indoor dining, bars and entertainment venues.; then capacity restrictions; then lockdown.
Poloncarz's decision not to require vaccinations immediately has a benefit beyond making life a little easier for restaurateurs: It gives the community a window to do better. But given the fast-developing crisis in the county's hospitals, it's a window that is likely to close quickly.
Unlike downstate New York, this region is home to a large supply of resisters who misconstrue their role. They think the only issue is a threat to their freedom to become sick and die. But it's not just about them. They ignore the threat to people they may infect, people whose children they may leave parentless. They ignore the businesses that may have to close, the employees who may be thrown out of work, the tax increases that falling government revenues may require. They are, in a word, selfish – catastrophically selfish.
There is time for those people – and everyone – to do better, not only to be vaccinated, but to cooperate with the masking requirement. Sadly, the region's record doesn't hold out much hope for that.
So, restaurant owners should start planning for the logistics of verifying their customers' vaccination status. Indeed, some bars already are. It may be challenging, but they're making it work in New York City. Act as though it's coming, because it probably is.
What's your opinion? Send it to us at lettertoeditor@buffnews.com. Letters should be a maximum of 300 words and must convey an opinion. The column does not print poetry, announcements of community events or thank you letters. A writer or household may appear only once every 30 days. All letters are subject to fact-checking and editing.