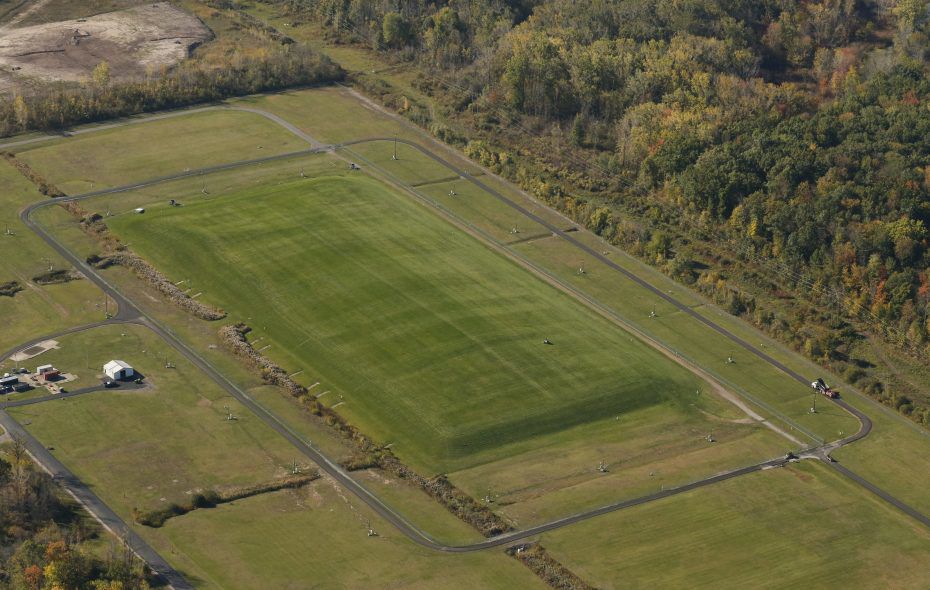 The first steps in removing residue from the devastating World War II atomic bomb project, stored for decades in a 10-acre pit in Lewiston, may seem to residents like that first step on the moon.
Actually, that didn't even take a decade. Nuclear waste has been living in Lewiston for nearly eight decades. It's past time to deal with it.
That work may finally be moving ahead, with the recent announcement of the U.S. Army Corps of Engineers that it has awarded a $35 million contract to a New York City architectural and engineering firm. JE Architects/Engineers has been chosen to design the removal plan at the Niagara Falls Storage Site north of Pletcher Road. Its not the removal, itself, but it is at least the necessary start on the road to that goal. The parties have signed a five-year contract with a five-year renewal option.
Since 1944, Lewiston residents have been burdened with the radioactive residue of the Manhattan Project, which created the world's first atomic bombs. The work brought World War II to an abrupt end after the bombing of Hiroshima and Nagasaki, but it has left a residue of contamination and worry in Lewiston, whose residents have been waiting for decades for the necessary cleanup to begin.
The "Storage Site," as it is known, covers 191 acres contaminated by nuclear waste and also includes a 10-acre Interim Waste Contaminant Structure. It is within that area that the highly radioactive residue from the Manhattan Project and postwar processing of radioactive materials are buried under 20 feet of clay. That is roughly one mile east of the Lewiston-Porter Central School campus. It is part of the larger Lake Ontario Ordnance Works site.
The government announced a plan in 2015 but waited until 2019 to approve it. Its goal is removing more than 193,000 cubic yards of radioactive waste in the containment structure and trucking it to a government-licensed depository in Texas.
Although Washington has not released a timetable, and no funds have been appropriated – estimates in 2019 pegged the cost at $590 million – the region's federal representatives should turn up the pressure.
It is encouraging that the Buffalo District of the Army Corps of Engineers noted that Congress has "significantly increased funding" for removing contamination from its old nuclear sites. And while this contract represents an important step, there is a bottom line that remains elusive: Washington needs to get this poison out of Lewiston.
What's your opinion? Send it to us at lettertoeditor@buffnews.com. Letters should be a maximum of 300 words and must convey an opinion. The column does not print poetry, announcements of community events or thank you letters. A writer or household may appear only once every 30 days. All letters are subject to fact-checking and editing.