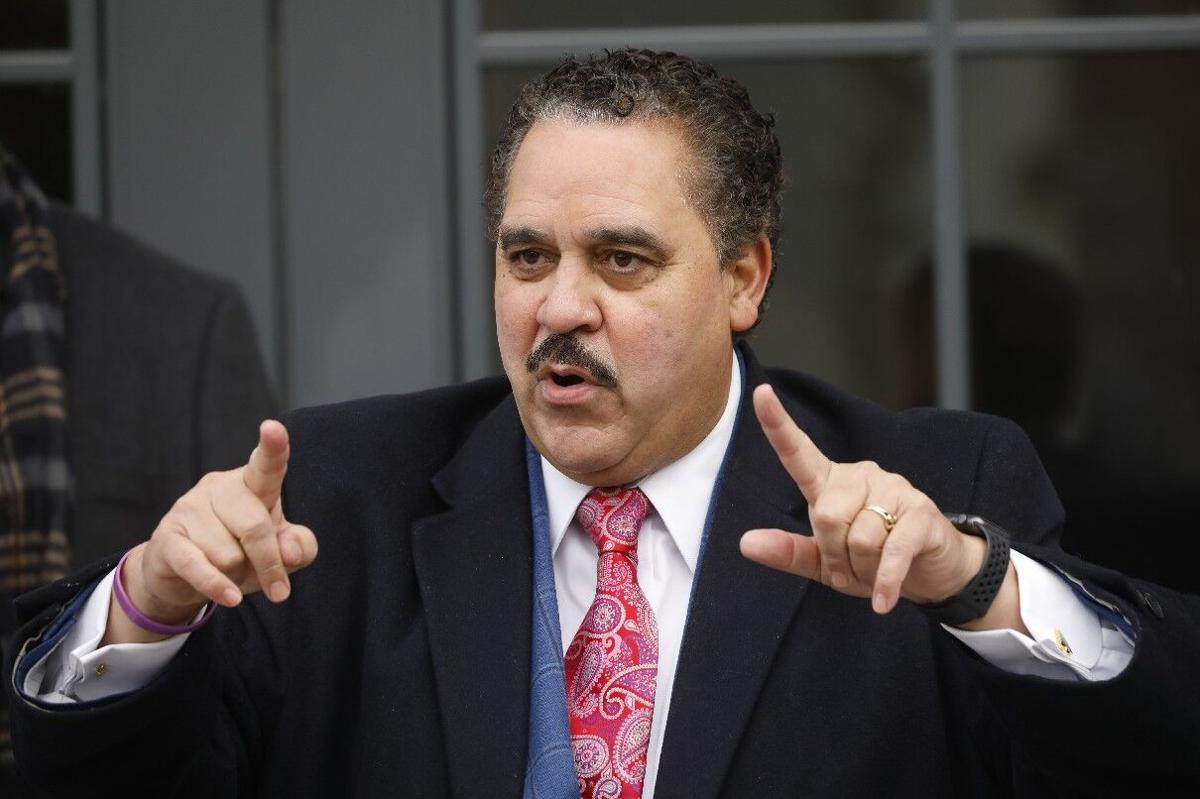 The Buffalo Board of Education and Schools Superintendent Kriner Cash seem to have a good working relationship, which is a welcome change from the era before Cash's arrival in 2015. The board gave the superintendent a vote of confidence in early December when it extended his contract through 2023. With that, the expectations of Cash must necessarily rise.
With that, the expectations of Cash must necessarily rise. In particular, he needs to reassure parents, taxpayers and, yes, students that the wind of reform hasn't gone out of his sails. After five years, there is cause for concern. The city's schools are not where they need to be.
Cash has provided steady and energetic leadership in his tenure, but there are stubborn long-term issues that he and the board must address for the superintendent to fully realize the goal he mentioned to The News early in 2020 when he said Buffalo would be his last career stop: "I want to make sure I leave it in better condition than I found it."
When the district's graduation rate for 2020 is confirmed by the state Education Department this year, Cash said he expects it to top 70%, an impressive jump from the 64.7% rate in 2019. Still, it will be hard to make apples-to-apples comparisons with previous years that were untouched by Covid-19. As a result of the pandemic, last spring the district essentially froze grades on March 13. Work or tests done after that could improve a student's grade but not bring it down.
The statistics for 2021 and beyond will tell whether 2020's graduation rate was an outlier or a trend worth celebrating.
The bigger long-term question, and one more difficult to answer, is how well are the city's public school students prepared for the rest of their lives?
Colleges and businesses complain about students graduating high school who are unprepared and need remedial courses to catch up. In New York State's third-through eighth-grade state assessments from 2018, the Buffalo district had a districtwide proficiency rate of 25% for English language arts and 21% for math. Those failing numbers do not square with the uptick in graduation rates.
An under-educated workforce imposes costs on the whole region, including public assistance, incarceration and remedial education. It robs area businesses of trained labor and deprives the city of families who opt out to raise their children in suburbs with better schools.
There has been progress under Cash, to be sure. His initiatives to add new high schools, lower class sizes and increase the number of schools in good standing with the state are part of his New Education Bargain, which demands that students, families and teachers all play a role in raising school expectations.
There will never be a definitive answer on whether Cash and the district stuck to their all-remote learning posture for too long this academic year. Distance learning too often equates to lost learning, particularly for students whose families lack resources to provide extra help. In addition to classroom learning, school provides breakfast and lunch for students who might otherwise go hungry and gives support and solace to kids whose home life exposes them to abuse.
In response to the high Covid-19 infection rates that have dogged Erie County, Cash chose safety at all costs, keeping students and teachers in remote learning throughout this academic year, until a phased-in return starts in February. Public health statistics have shown that schools in the United States have not been significant sources of Covid spread.
School districts everywhere were forced to pivot quickly last March, as the pandemic overtook the country, and Cash and other school leaders did the best they could in a chaotic time. The decision on grading that made the fourth quarter into essentially an extra credit session did not inspire a high level of student participation in online classes, according to many accounts.
However, with a summer to prepare for this academic year, there was a sense that the district did not have its act together. The Buffalo Teachers Federation, whose endorsed candidates won every seat in the last School Board election, exerts considerable influence. The union no doubt had a strong say in the decision to minimize short-term risk by keeping all instruction online.
The pandemic is a once-in-a-lifetime challenge, we hope. There are significant long-term challenges the schools must grapple with, starting with poverty, crime and overburdened families. Nearly four out of 10 school-age children in Buffalo lives in poverty, according to the U.S. Census Bureau.
Ensuring that English language learners make academic progress is another pressing concern in a district in which residents speak an estimated 80 languages.
As Cash said in December, bringing about change in the sprawling district is like trying to turn around an aircraft carrier. The coronavirus pandemic has made for stormy seas. Cash, the School Board, the teachers union and other stakeholders need to steer in the same direction to make the New Education Bargain deliver on its promises.
What's your opinion? Send it to us at lettertoeditor@buffnews.com. Letters should be a maximum of 300 words and must convey an opinion. The column does not print poetry, announcements of community events or thank you letters. A writer or household may appear only once every 30 days. All letters are subject to fact-checking and editing.