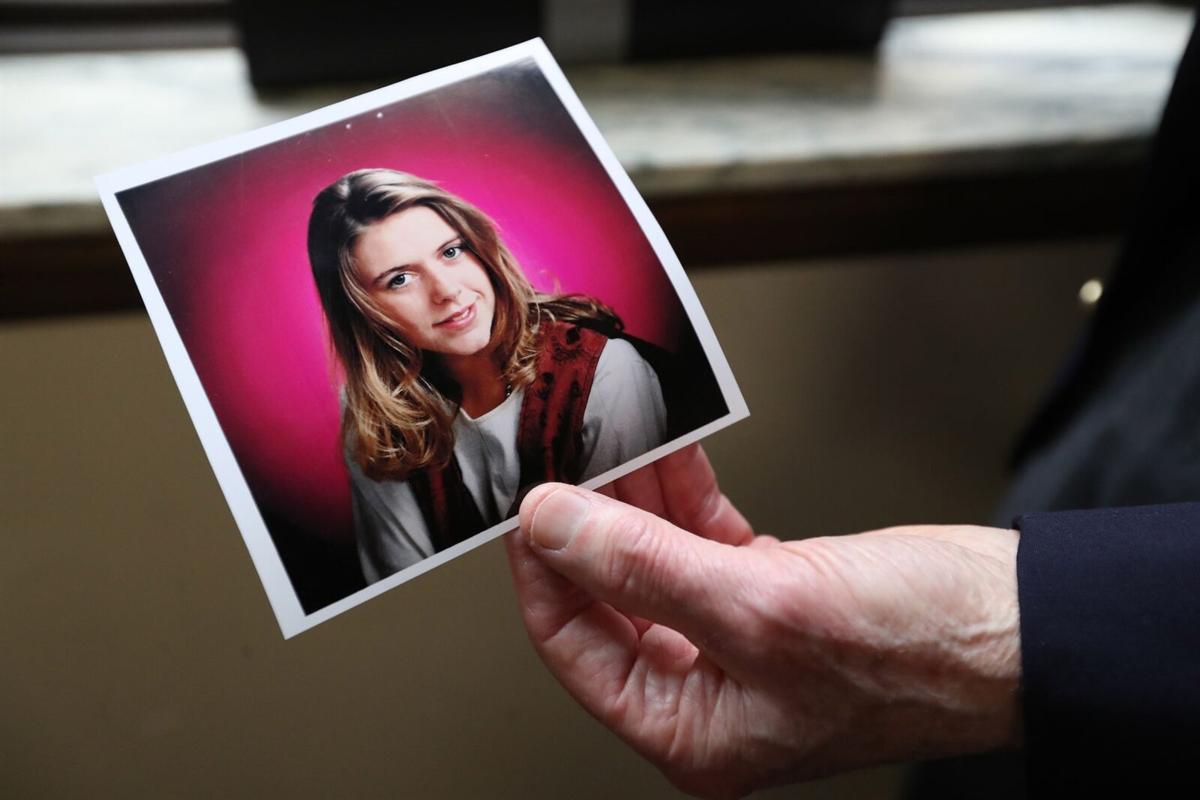 On Tuesday, Mandy Steingasser, 28 years in her grave, got a measure of justice. The longtime suspect in her murder, Joseph Belstadt, was convicted of strangling the 17-year-old North Tonawanda High School student in 1993.
The case was persuasive, based largely on DNA evidence found in Belstadt's car and the defendant's changing tale of where he was at critical times in the case. He acted guilty and the evidence supported the conclusion.
But this is more than just a case of murder, as terrible as it was. Murders, sad to say, are not uncommon. What is extraordinary here is the heroic persistence of police and prosecutors in their determination not to give up, to keep tugging at the case, even as the passage of years and decades pushed justice increasingly out of reach. That kind of dedication reflects the best of law enforcement – a steadfast determination to speak for the dead.
Gabe DiBernardo is 85. The retired detective captain led the initial investigation into the crime. He was in court Tuesday as the jury delivered its verdict. "Finally, after 28 years, it's done," he said.
Carolyn Wojtaszek, now a judge in Niagara County Court, was the district attorney who obtained an indictment against Belstadt after two of her predecessors declined to try. A native of North Tonawanda, she and DiBernardo tearfully embraced after the guilty verdict was read.
Cold cases are hard to win. New crimes may take priority. Evidence may be lost or may degrade. Memories fade. Witnesses die. So do police, including two of the five North Tonawanda detectives who investigated the case in the 1990s.
But the advancing science of DNA evidence is making a difference. It can point to the guilty and exclude the innocent. It has been used to exonerate people wrongfully convicted of terrible crimes across the country, including three from Buffalo: Anthony Capozzi, Lynn DeJac Peters and Valentino Dixon.
DNA evidence was in its infancy when Mandy Steingasser was murdered and there were delays in identifying two hairs found in Belstadt's car as belonging to Steingasser. But when that happened, Belstadt was indicted.
Even then, that evidence didn't simply materialize after a quarter century. It was found because cops and prosecutors stayed on the case, worked through the challenges and kept that 17-year-old girl and her family prominently in mind.
Lorraine Steingasser, Mandy's mother, was in court on Tuesday. Her father, Richard, died six years ago. On Tuesday, DiBernardo thought of them both.
"This is a promise I made to Richard 28 years ago," he said, "that we would never stop until we found the killer. Poor Loraine. I just hope she finds some peace."
Mandy Steingasser would be 45 today, perhaps with a family of her own. But for Belstadt, she might have been able to attend her father's funeral, instead the other way – the wrong way – around.
It's a better resolution than anyone might have hoped for at this late date – a cause not for celebration but for some level of satisfaction. That will have to do.
What's your opinion? Send it to us at lettertoeditor@buffnews.com. Letters should be a maximum of 300 words and must convey an opinion. The column does not print poetry, announcements of community events or thank-you letters. A writer or household may appear only once every 30 days. All letters are subject to fact-checking and editing.