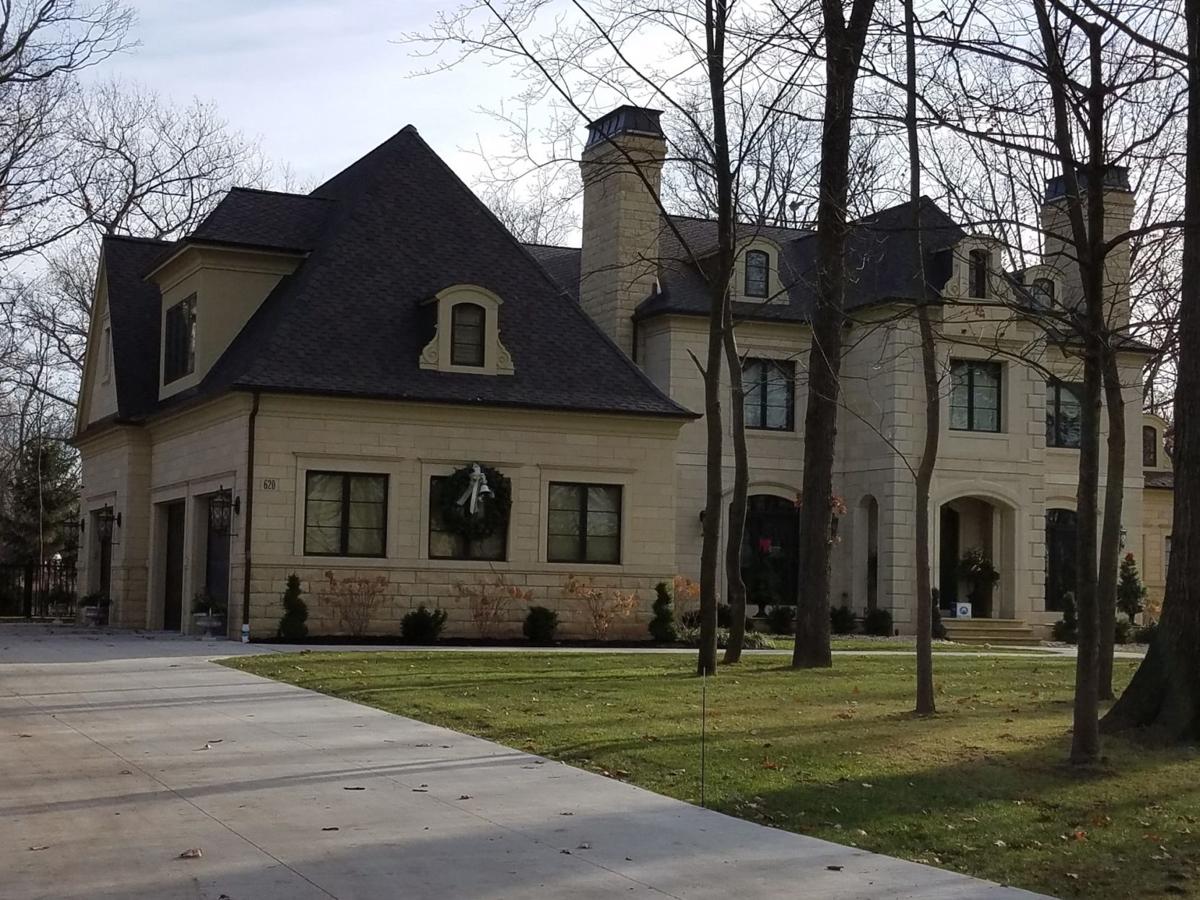 We don't know what came over Niagara County Judge Matthew J. Murphy III last week, but it wasn't the law.
Murphy had no legal standing to order news outlets, including The Buffalo News, not to publish the name of a 20-year-old rapist whose family lives in a mansion in Lewiston. But he did anyway.
The defendant, now 20, pleaded guilty in July 2019 to third-degree rape, attempted first-degree sexual abuse and two counts of second-degree sexual abuse.
The ruling wasn't merely lawless, it was weird. The man's name had previously been reported by Western New York news outlets, and repeatedly. The court hearing in which the judge issued his nonsensical order was open to the public, so anyone there could have spread it on social media. The name is available through online searches.
But most of all, the order was an abuse of authority – the kind that gets judges overruled and sometimes disciplined.
The decision related to the crime that has come to be known as the "Lewiston party house" case. The defendant, who committed his crimes when he was under 18, pleaded guilty in 2019 to third-degree rape, attempted first-degree sexual abuse and two counts of second-degree sexual abuse. Because of his age at the time of the crimes, he was eligible for youthful offender status, but earning it was conditional.
A different judge – Sara Sheldon, now retired – sentenced the defendant to two years of interim probation. If he completed the two years without a violation, she ruled, he could win youthful offender status, erase his conviction and avoid the need to register as a sex offender. She doubted he could succeed, but she gave him the chance.
She may have been prescient. The man, who had pleaded guilty to sex crimes against four girls, was back in court last week because authorities say he failed by repeatedly viewing online pornography. Murphy expects to rule next month on whether the man violated the terms of his probation.
It seems plain that this individual needs help, and we hope he gets it. We don't presume to suggest how Murphy should deal with him other than to observe that he committed crimes of sexual violence that need to be taken seriously. Listen to one victim:
"He told me if I stopped resisting, it wouldn't hurt as bad," the woman said in court on Wednesday. She said she remembers "a green plant I studied in the corner of (the defendant's) bedroom as he raped me."
But how Murphy handles the convict's behavior is separate from the extrajudicial arrogance of his gag order, for which there was no legal justification. Judges do have that authority in some cases, before a verdict has been rendered, as a way to balance the public's First Amendment rights to a free press and a defendant's Sixth Amendment rights to a fair trial. But that's not the situation here.
The Lewiston man, whose name is already public and already reported in news media and on the internet, is already convicted. He admitted the crimes. There was no legal justification for a judge to violate the First Amendment rights of everyone in Western New York. He surely knows better, but he violated the Constitution and, with it, his oath of office. There should be a penalty.
What's your opinion? Send it to us at lettertoeditor@buffnews.com. Letters should be a maximum of 300 words and must convey an opinion. The column does not print poetry, announcements of community events or thank you letters. A writer or household may appear only once every 30 days. All letters are subject to fact-checking and editing.