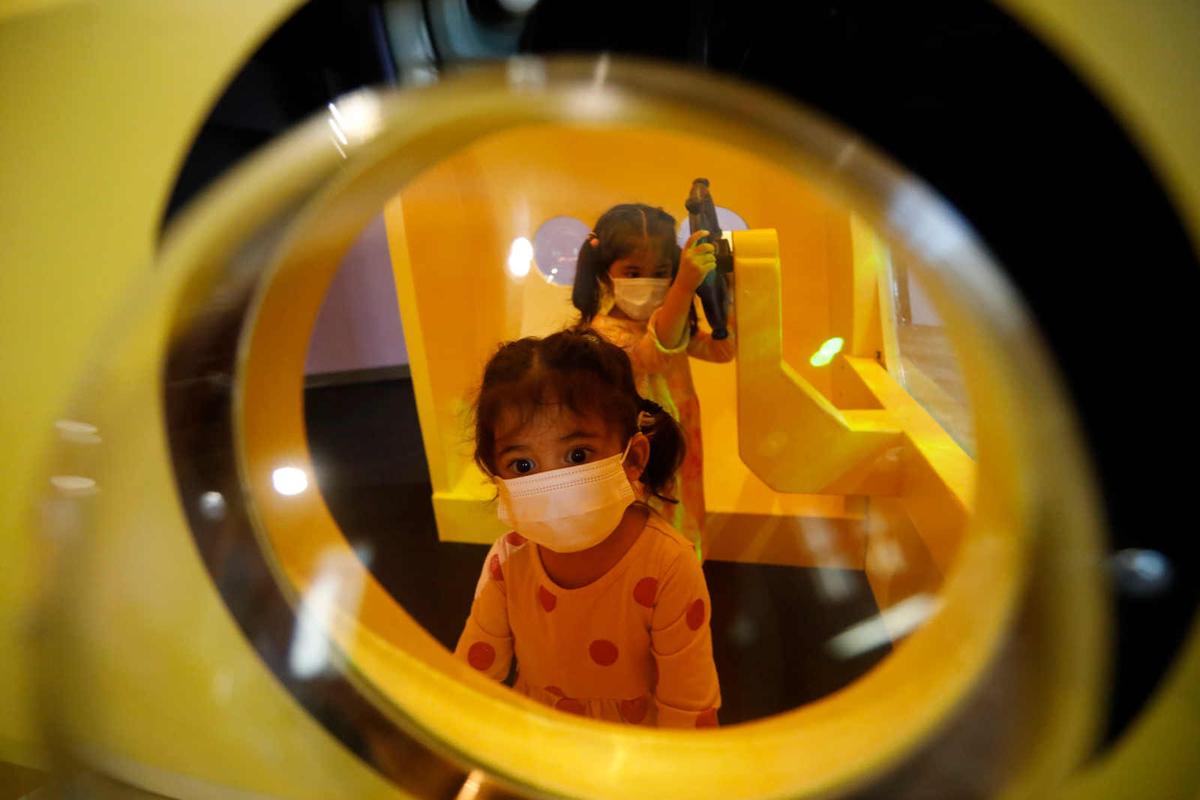 Western New York's cultural institutions are coping with lagging attendance that has been slow to rebound since the onset of the coronavirus pandemic. Bailout money from the federal government, which helped many organizations in earlier months, is unlikely to be repeated.
As Western New Yorkers go shopping for the holidays, they could spend some of those dollars on supporting local museums, clubs, cinemas, galleries, theaters and all things cultural. Instead of ordering a dozen more items from an e-commerce giant, consider buying gift cards from a local cultural. Doing so provides funding to the venue and gives the recipient a gift of real value.
Gift cards also will appeal to those who aren't ready to expose themselves to crowds or public gatherings. The rise in Covid-19 cases that have strained Erie County's hospitals the past few weeks is alarming, though the wide availability of vaccines and booster shots mean that exposing oneself to the risk of serious illness from Covid is a choice made by those who refuse to get inoculated.
The availability of vaccines for children ages 5 to 11 raised the hopes of the leaders of cultural destinations that depend upon families and young visitors.
Marisa Wigglesworth, the Buffalo Museum of Science's president and CEO, told The News' Mark Sommer that the approval of vaccines for younger children "will give families more liberty to do public things like coming out to a cultural attraction."
Economic stressors from the pandemic have affected culturals across the country. According to an American Alliance of Museums survey of more than 850 museum directors, a third said their museums were at risk of permanently closing. Three-quarters said their income fell an average of 40% last year.
Smaller- and medium-sized museums, which don't have the generous endowments of larger institutions, are most vulnerable.
American Alliance of Museums President and CEO Laura Lott told National Public Radio that when a museum shuts down, it usually has to disperse its collections to other institutions, so it cannot pop back into business when conditions improve.
"Unlike a restaurant or a shop, which we would also hate to lose, but would, when economic times return ... probably come back in some form, once a museum closes, it's closed forever, generally," Lott said.
The shrinking of the in-person labor pool in Western New York, whether through resignations or working remotely, no doubt affects venues that host live entertainment. Someone working all day in a den in the suburbs may be less likely to drive downtown to a theater or music venue than the person working in the city.
During the lockdown phase of the pandemic, many cultural institutions got federal money to keep them afloat. Some offered online presentations or performances, which were necessary at the time but are hardly an ideal way to experience the arts.
Staying home also exposed many of us to unprecedented amounts of screen time. Getting children and adults out of the house is the surest way to break away from the digital devices that control so much of our lives, at least for a while.
Supporting cultural institutions, now or with gift certificates to enjoy at a future date, can improve our spirits and mental outlook, while helping those venues keep their heads above water. Good citizens who care about culture have a civic duty to invest in it.
What's your opinion? Send it to us at lettertoeditor@buffnews.com. Letters should be a maximum of 300 words and must convey an opinion. The column does not print poetry, announcements of community events or thank you letters. A writer or household may appear only once every 30 days. All letters are subject to fact-checking and editing.