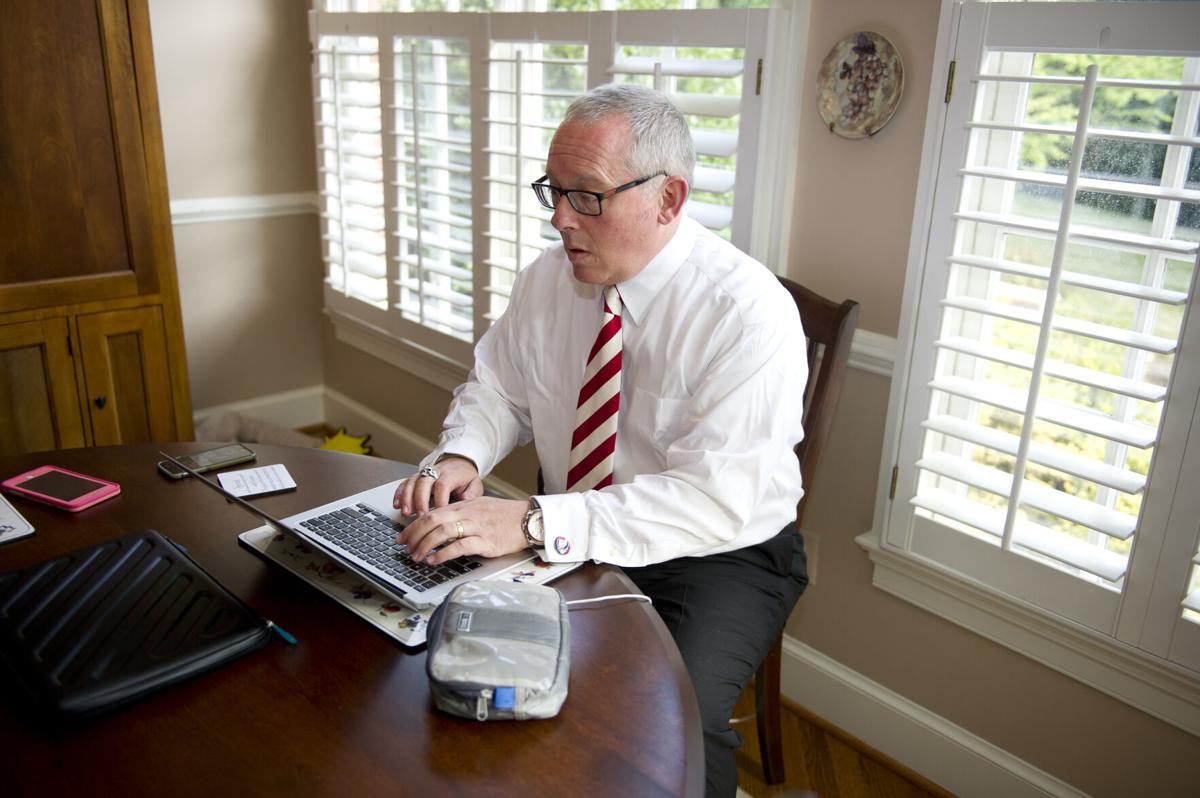 We generally approve of Western New York having an influential voice in Washington, but Michael Caputo's is no longer needed.
It's hard to decide which is more outrageous – that Caputo and a top aide run Centers for Disease Control and Prevention reports through a political vetting process, or that Caputo sees nothing wrong with that.
Politico reported over the weekend that Caputo, the East Aurora political consultant and chief spokesman for the U.S. Department of Health and Human Services, is behind an effort to alter the CDC's weekly reports so that they reflect well on President Trump.
Politico obtained copies of emails in which Paul Alexander, a Caputo aide and part-time assistant professor at McMaster University in Toronto, told the CDC that it could not issue the reports "unless I read and agree with the findings ... and I tweak it to ensure it is fair and balanced and 'complete.' "
Caputo defended his and Alexander's actions in the Politico story.
"Our intention is to make sure that evidence, science-based data drives policy through this pandemic – not ulterior deep state motives in the bowels of CDC."
In a Facebook Live appearance on Sunday, Caputo doubled down on his deep state theories, saying the CDC contains a "resistance unit" that's out to undermine Trump.
"You understand that they're going to have to kill me, and unfortunately, I think that's where this is going," Caputo said in his video.
Conspiracy theorizing is nothing new to Caputo, a longtime friend of Roger Stone, another political figure who is partial to tales of secret plotting.
Caputo was appointed to his post in April, with no background in health care or science. He worked as a campaign aide for Trump in 2016. The president told Bob Woodward, in conversations made public last week, that he "wanted to always play down" the coronavirus.
At a time when Covid-19 has killed 194,000 Americans, having administration officials distort science for political ends is unforgivable.
Caputo does not hide his disdain for scientists who are not interested in coloring their findings to make the president look good. A sampling:
• CDC scientists "haven't gotten out of their sweatpants except for meetings at coffee shops" to plot "how they're going to attack Donald Trump," Caputo said in his Facebook video. "There are scientists who work for this government who do not want America to get well, not until after Joe Biden is president."
• Caputo told the Spectator in Hamilton, Ont., this year that he valued Alexander, his aide from McMaster, as much for his being politically savvy as for his scientific knowledge. Caputo said Alexander has an innate sense for the "in-and-outs" of politics. "This is a battle of ideas," he added. "And every day, there are winners and losers."
• Caputo told the New York Times on Saturday that Alexander's positions come into conflict with some career scientists, which causes friction. "That's called science. Disagreement is science. ... Some changes have been accepted, most have been rejected. It's my understanding that that's how science is played."
The Morbidity and Mortality Weekly Reports are not part of a game. They were described by one former top health official, in remarks to the New York Times, as the "holiest of the holy" in infectious disease literature.
"The reports must be read by someone outside of CDC like myself, and we cannot allow the reporting to go on as it has been, for it is outrageous. It's lunacy," Alexander said in an email to CDC officials, as relayed by Politico.
What's lunacy is for paranoia and political calculations to be coloring the dissemination of scientific knowledge during a pandemic. Caputo's ideas about managing a health crisis need to be put out to pasture.
• • •
What's your opinion? Send it to us at lettertoeditor@buffnews.com. Letters should be a maximum of 300 words and must convey an opinion. The column does not print poetry, announcements of community events or thank you letters. A writer or household may appear only once every 30 days. All letters are subject to fact-checking and editing.