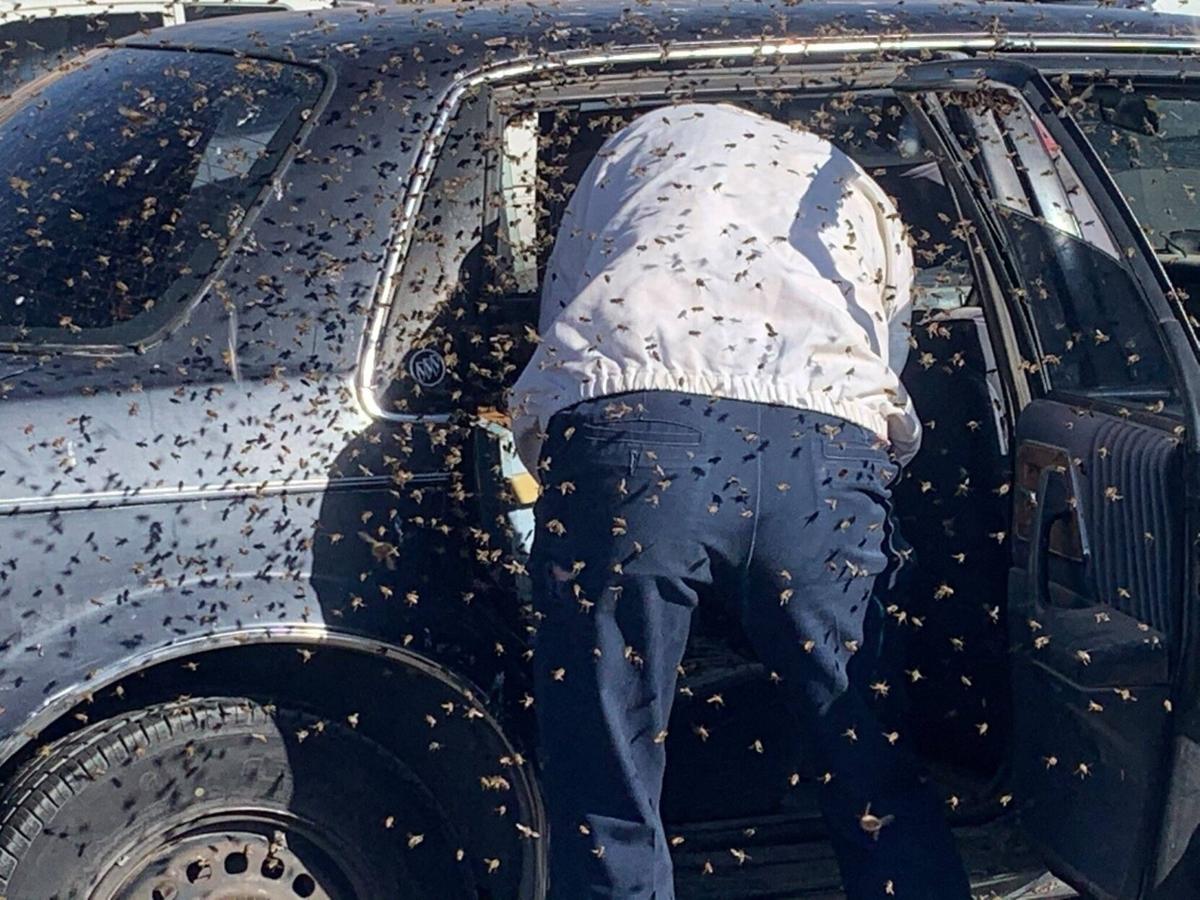 It seems the Wilsons aren't done with us yet. In addition to splitting some $1.4 billion between Buffalo and Southeast Michigan via the Ralph C. Wilson Jr. Foundation, the Wilson family is putting up money for an improved and relocated dog park and a planned entry garden in the park named in Wilson's honor.
Buffalo surely earned Wilson's affections through its unshakable commitment to his football team, but it's fair to say that the city and region are benefiting from his family's generosity more than it could have imagined.
In addition to that million-dollar gift from the estates of Wilson's late daughters, Edith "Dee Dee" Wilson and Linda Bogdan, another $300,000 a year will go to the pending Ralph Wilson Park Conservancy, to support the maintenance of the garden and seasonal plantings at Ralph C. Wilson Jr. Centennial Park.
With our canine friends, we howl with delight.
It'll be a Dyngus Day with a difference in Buffalo this year, as Monday's parade will be restricted to about 200 participants.
The festivities are being scaled down due to Covid-19. A 10-block car procession will begin in Polonia at 5 p.m. Monday. Participants must be pre-registered and the event will be livestreamed.
On Dyngus Day, you're either Polish or an honorary Pole. It shouldn't be much of a sacrifice to put our pussy willows, squirt guns and krupnik glasses to work in our living rooms while watching the parade or dialing up some polka music.
When Buffalo's unofficial Dyngus Day czar, "Airborne" Eddy Dobosiewicz, says it is time to dial back the festivities to prevent the spread of a virus, we had best listen.
Next time you're stuck in a long line at the supermarket, keep reminding yourself that you're better off than poor guy in Las Cruces, N.M. He went to buy food and found 15,000 lost bees had invaded his car while he was shopping.
Fortunately –and unlikely – the sheriff's deputy who responded was a beekeeper. A couple of stings and it was all under control. Still, there must be a lesson in all that.
What's your opinion? Send it to us at lettertoeditor@buffnews.com. Letters should be a maximum of 300 words and must convey an opinion. The column does not print poetry, announcements of community events or thank you letters. A writer or household may appear only once every 30 days. All letters are subject to fact-checking and editing.