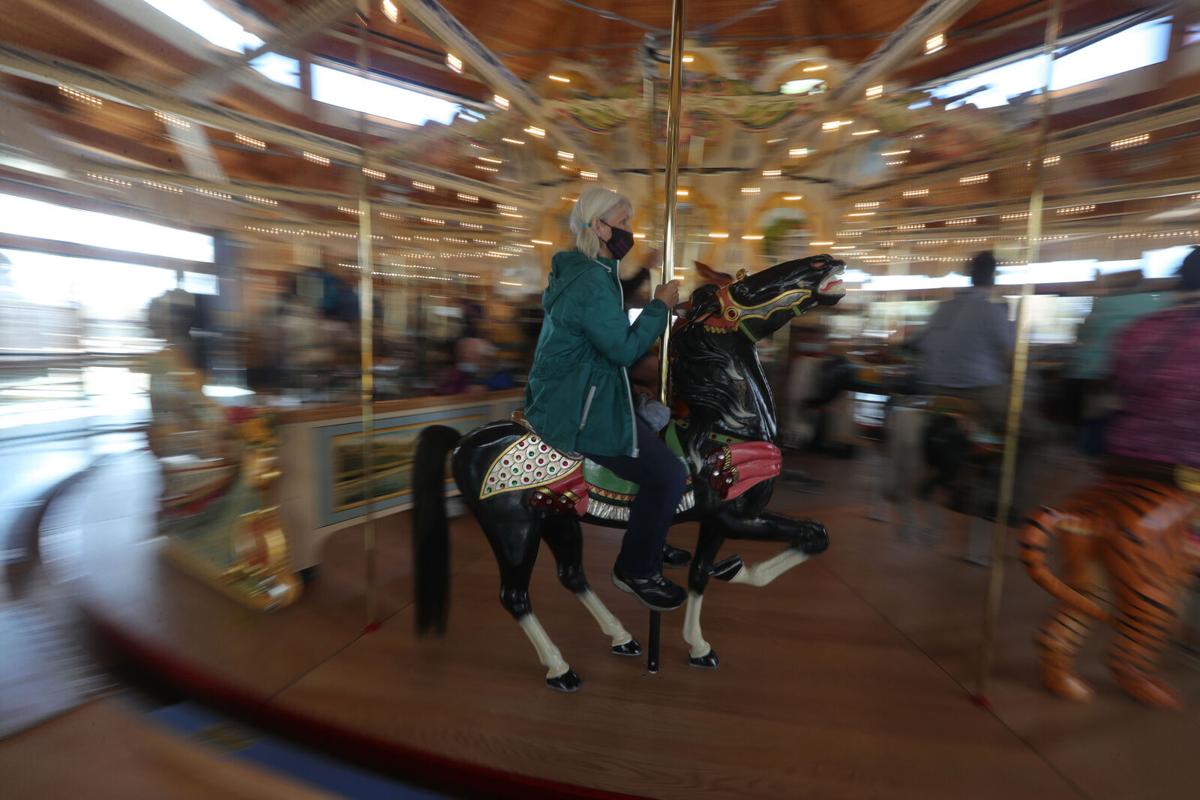 It's not that we didn't know it already, but who doesn't like affirmation? When visitors representing the National Carousel Association saw what Buffalo has at Canalside, they could hardly contain themselves.
"I think it's spectacular," said John Caruso of Brooklyn, one of 103 association members who made their way here from 23 states. "We've been waiting to see it ever since we found out about the restoration."
What they were talking about, of course, was the Buffalo Heritage Carousel, built in North Tonawanda almost a century ago and now housed in the wooden KeyBank Roundhouse, an all-season structure run on power provided by the sun, with help from Buffalo's Tesla plant.
It's no surprise the visitors were so enthusiastic. You'd never know from looking at the 1924 carousel that it went unused for 67 years and required extensive restoration.
It's been a success since it opened in May and the word will now continue to spread about both the carousel and the great city where it has found a new home.
It will be instructive to monitor the results of a new program in Niagara Falls, where school buses will be outfitted with cameras to identify motorists who put children at risk by ignoring laws that require them to stop when the buses do.
The point shouldn't just be to punish driver there, but for other school districts and communities to evaluate the program. It seems doubtful that Niagara Falls is alone in dealing with reckless and irresponsible drivers.
For those who are fascinating by animal escapes – and really, who isn't? – it's been an interesting week. In Prince George's County, Md., zebras have been spotted at least twice. One man took video of one of the creatures only weeks after three of the creatures had been spotted after escaping from a private farm.
That might top the story of a bull that fled from a date at a Long Island slaughterhouse, except that the oversize fugitive had somehow eluded capture for two months. For his efforts, he won a lifetime residency at a New Jersey animal sanctuary.
What's your opinion? Send it to us at lettertoeditor@buffnews.com. Letters should be a maximum of 300 words and must convey an opinion. The column does not print poetry, announcements of community events or thank you letters. A writer or household may appear only once every 30 days. All letters are subject to fact-checking and editing.