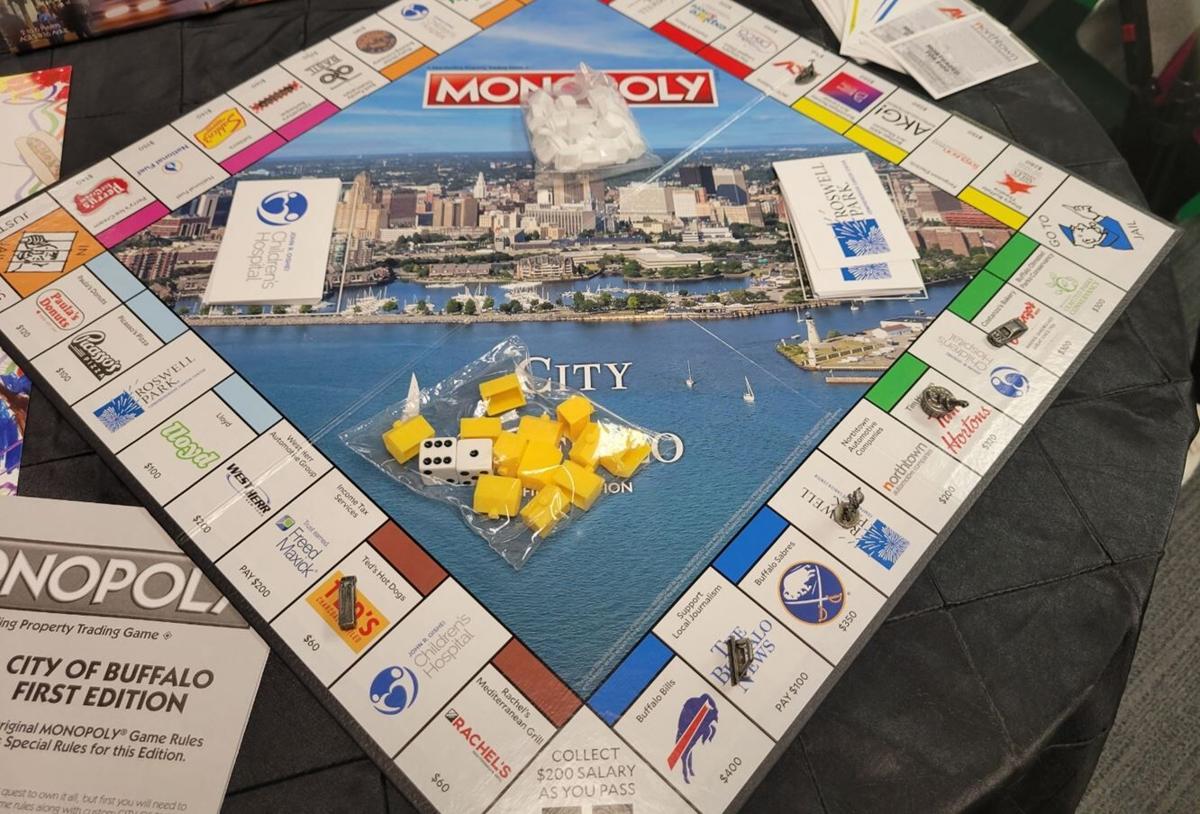 "Listen, I've already got Northtown and Basil. I'll trade you my Tim Horton's for your West Herr and it will help us both. Just don't think you'll ever get my Buffalo Bills …"
It's the kind of conversation that will become more likely in homes that buy the new Buffalo version of Monopoly, a fundraising project of Roswell Park Comprehensive Cancer Center and Oishei Children's Hospital, licensed by Hasbro.
Other recognizable properties in the game include the Buffalo Sabres, Paula's Donuts, Sahlen's hot dogs and, yes, The Buffalo News. The Bills, of course, occupy the spot most of us know as Boardwalk.
The limited edition game is on sale at Tops Friendly Markets and will benefit the Roswell Park/Oishei Children's Hospital Cancer and Blood Disorders program.
Now, about that Bills property …
After suffering the loss of their 20-year-old son, Michael, to suicide brought on by opioid addiction, Avi and Julie Israel have been laser focused on the problem that led to their terrible loss, creating Save the Michaels of the World, dedicated to battling opioid addiction through legislation, awareness and direct support.
Now, Avi Israel is taking another step in the couple's mission. Attorney General Letitia James has named him as her appointment to an advisory board that will recommend to the State Legislature how to spend up to $1.5 billion on programs for opioid abuse prevention, treatment and recovery.
"No one is more qualified in my eyes than Avi Israel to sit on the Opioid Settlement Board and help make recommendations on where these funds should go," James said.
One of the questions that children of all ages have asked since the dawn of the space program is that one. You know what we mean: Where do they go?
In the case of a recent SpaceX launch, the answer was, inadvertently everywhere. A broken tube created the kind of problem even plumbers must hate. Nevertheless, both the crew and NASA dealt with the problem quickly and professionally, thereby ensuring that going in space would remain at least as safe as going into space.
What's your opinion? Send it to us at lettertoeditor@buffnews.com. Letters should be a maximum of 300 words and must convey an opinion. The column does not print poetry, announcements of community events or thank you letters. A writer or household may appear only once every 30 days. All letters are subject to fact-checking and editing.