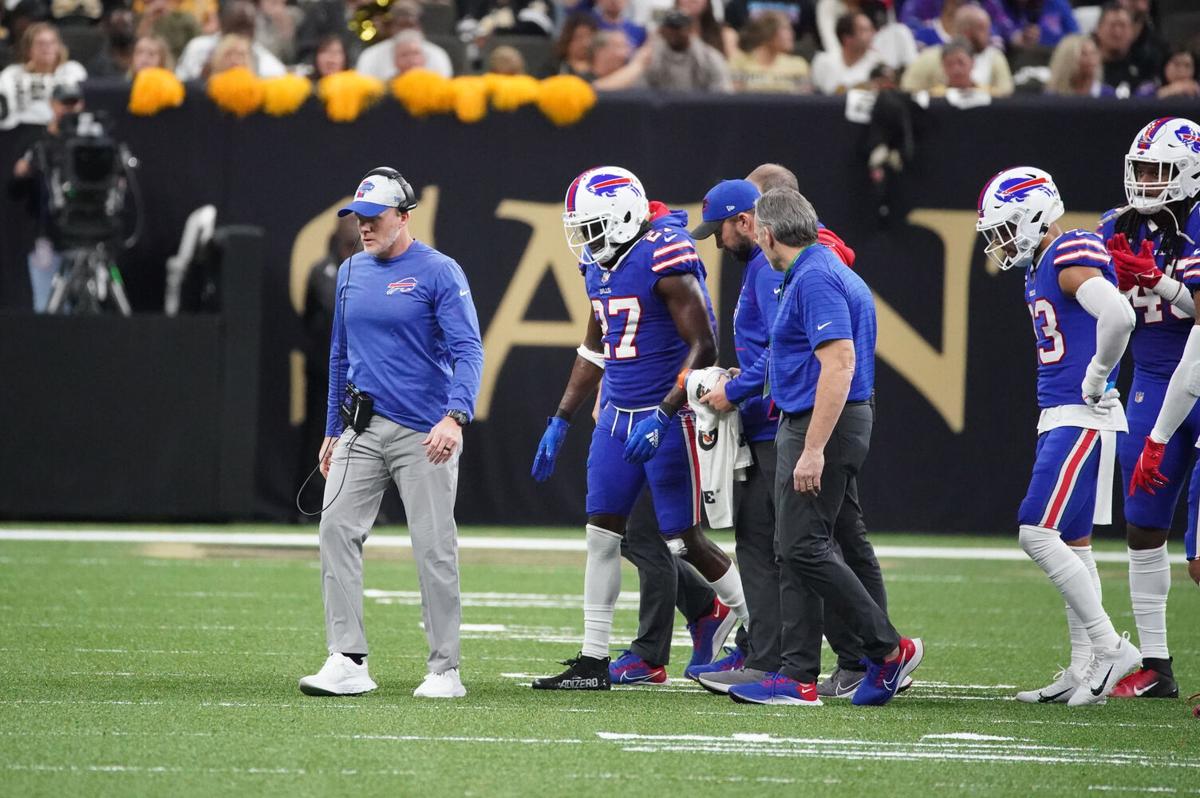 The Bills' misfortune is Louisiana's saving grace – and we're not talking about the NFL Saints. When cornerback Tre'Davious White tore his ACL, fans here showed their appreciation for a great player by helping to feed the hungry in Shreveport, La., White's hometown.
The Bills Mafia Babes drove the campaign, encouraging fans to donate $27 – that's White's number – to the Food Bank of Northwest Louisiana. As of Wednesday, more than $108,000 had been donated and well appreciated by both the food bank and White.
That says a lot about Buffalo fans and the player they're going to miss over the coming weeks. They're a fine fit.
In a welcome display of civil disobedience, some Buffalo residents took the law into their own hands to paint a crosswalk where a 12-year-old boy was struck and killed while walking home from school last month. Residents were fed up waiting for the city. A city spokesman unwisely described the action as politicizing the death, saying the city had been painting school crosswalks since July. A better response would have been "Thanks for doing that. We're working as fast as we can, but young lives matter."
Anyone can win a lottery – so they say, anyway – but Scotty Thomas won the same drawing twice. Thomas, of Fayetteville, N.C., accidentally bought two tickets for the same Lucky for Life drawing and won $25,000 a year for life – twice. He took both prizes as lump-sum payments – for a total of $780,000. So much for the less-is-more theory.
What's your opinion? Send it to us at lettertoeditor@buffnews.com. Letters should be a maximum of 300 words and must convey an opinion. The column does not print poetry, announcements of community events or thank you letters. A writer or household may appear only once every 30 days. All letters are subject to fact-checking and editing.