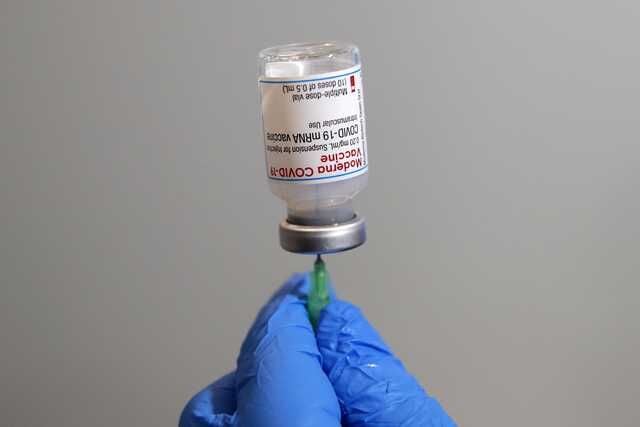 So, now, it's a race and Western New York is gearing up for it. First it was how to develop a vaccine that would protect humanity against a devastating new virus. Now it's producing enough of the elixir to meet the demand and then, most crucially, getting it into the arms of the millions who are wise enough to want it.
It's that last part that is proving challenging, in an infuriating sort of way.
Go to the state website and you'll see a list of places that, for the most part, have no appointments available. One location might offer them, as long as you have the desire and ability to drive an hour or two or three. If you're lucky, you might even secure the appointment before the website blows up and makes you start over.
Or go to the website of one of the pharmacies that are offering the vaccine. It may tell you that an appointment is available closer to home, then – like Lucy with the football – snatch it away because it has no openings available for the required second shot.
So it is in a sprawling, nationwide effort to accomplish the daunting task of delivering two shots into some 330 million arms – about 19 million of which belong to New Yorkers. Incredibly, what has been disjointed and frustrating may soon start working better.
For one thing, supplies are rising. In Western New York, a recent week-over-week comparison showed an increase of nearly 50%, a hopeful omen.
In addition, the Biden administration has made a deal with Pfizer and Moderna to buy 600 million more doses, to be delivered in regular increments through the end of July. Assuming it plays out as envisioned, that should answer the supply need. That leaves only the exasperating, Byzantine, pulling-out-your-hair-while-jumping-through-hoops provocation of actually getting the shot. And for that, we are largely on our own.
But it should get easier. One of the reasons for the current vexations is that those who stand ready to inject the vaccine get deliveries only sporadically. Once vaccines start showing up regularly and in greater amounts, those frustrations should ease. By the reckoning of Dr. Anthony Fauci, director of the National Institute of Allergy and Infectious Diseases and chief medical adviser to President Biden, that could happen by April.
What is more, planning is underway to accommodate large numbers of vaccine nomads. At the Buffalo Niagara Convention Center, preparations are being made to inoculate 3,000 people a day in an around-the-clock operation. Erie County Executive Mark C. Poloncarz said the effort could begin within a month.
Meanwhile, planning is underway to provide vaccinations at four sites in "socially vulnerable" neighborhoods, especially heavily black neighborhoods. Among those locations is the Delavan-Grider Community Center on Buffalo's East Side where, starting on March 3, planners expect to deliver 1,000 shots a day.
Those are encouraging developments as the threat of more infectious variants of the novel coronavirus make their way into the region. We are all at greater risk of infection – and, in some cases, of more serious illness – until a large percentage of the population is vaccinated. That is especially true in urban areas, where distancing is more difficult and large numbers of people may live under one roof.
It would surely have been preferable to have a single, statewide website where those wanting the inoculation could register once, then wait to be scheduled, based on age, health issues and time of registration. But that would have required careful advance planning which didn't happen, partly because the pandemic fires were already blazing and demanding their own attention.
Such a website could have collapsed under its own weight, as the Affordable Care Act's site did when applicants overwhelmed its initial capacity. It's among the reasons that we are stuck with the current system, such as it is. To try to centralize it now would invite new levels of chaos, just as matters may become less chaotic.
In the meantime, the state website (on.ny.gov/3dom2Ka) and those of participating pharmacies, including Walgreens, CVS and Rite Aid, are your best bet for scheduling a vaccination. Keep looking and stay safe.
What's your opinion? Send it to us at lettertoeditor@buffnews.com. Letters should be a maximum of 300 words and must convey an opinion. The column does not print poetry, announcements of community events or thank you letters. A writer or household may appear only once every 30 days. All letters are subject to fact-checking and editing.