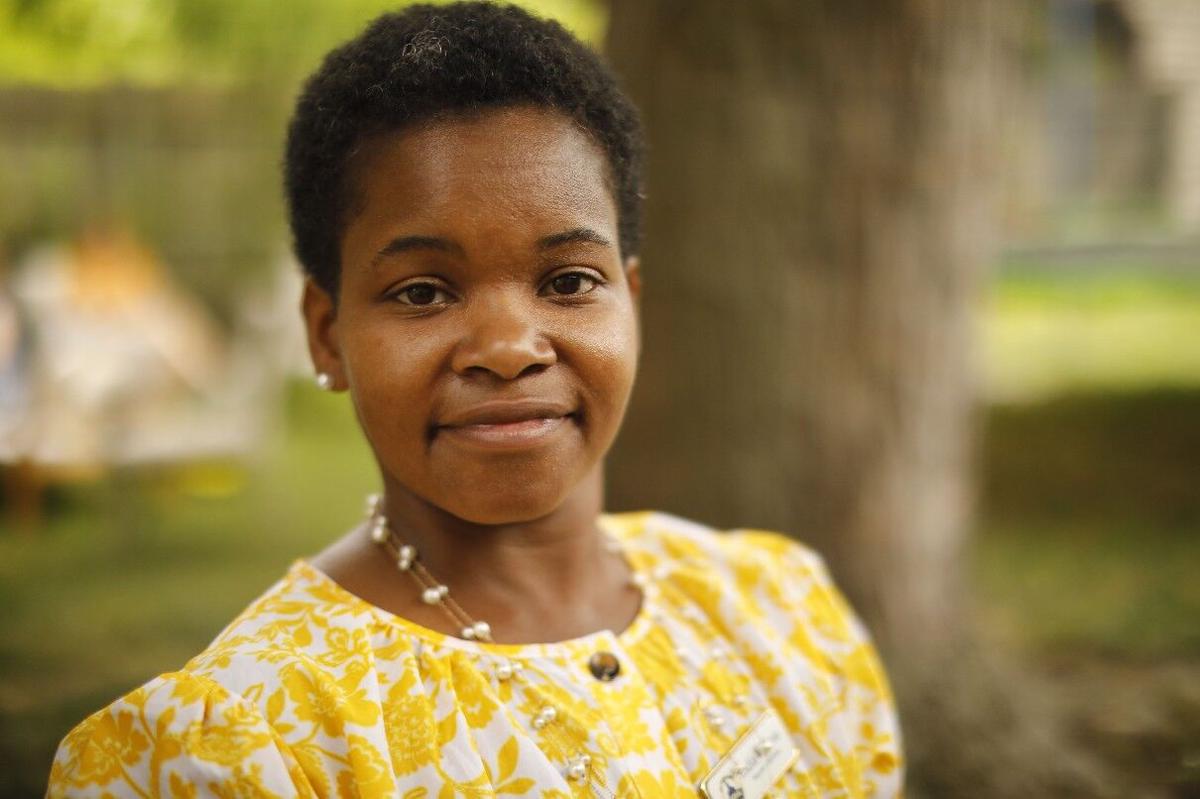 That was the political earth you heard shaking on Tuesday night. Also the social, financial, economic and administrative earth as well. With the apparent victory of community activist India Walton over Buffalo Mayor Byron W. Brown, all previous assumptions and expectations are rendered inoperative.
Still, unless something changes – an unlikely reversal based on absentee votes or a successful write-in campaign this November – in six months, Buffalo will have its first socialist mayor (whatever that turns out mean) and its first woman mayor. It will also have a mayor with no significant political or administrative experience – notable weaknesses when it comes managing a sprawling enterprise with a budget of more than a half-a-billion dollars.
That suggests that Buffalo Democrats, like other Americans, retain their romantic notions of the political outsider riding to their rescue. It's an unlikely outcome. Donald Trump, a real estate guy, didn't know how to be president of a large and diverse country. Neither the actor Arnold Schwarzenegger nor the wrestler Jesse Ventura left lasting marks as governors of California and Minnesota, respectively. Michael Bloomberg, the business mogul turned New York City mayor, is the exception but, unlike Walton, he had experience in managing a large and complex organization.
At a minimum, the next four years will be interesting.
For now,  though, the question is how did this happen? How did a four-term mayor with decades of political experience and a strong record fall to an upstart candidate that few people even heard of a year ago?
Walton adeptly tapped into a real vein of dissatisfaction and she ran a determined campaign. But there is more to it than that, including a loss of focus by Brown and the all-too-real concept of a political shelf life.
Consider the issue of school zone cameras, a program begun for the wholesome purpose of keeping children safe. On an issue that drew sustained – and not unreasonable – opposition both from residents and from the Common Council, Brown's well tuned political ear turned to tin.
To begin with, the program's implementation was bungled, with speeding tickets going to people who shouldn't have received them. To his credit, Brown made adjustments to try to compensate for the mistakes, but he dug in his heels on limiting the system's daily hours of operation and on maintaining a preposterously low speed limit of 15 mph, although ticketing began at 26 mph. It was only in the past several days that he threw in the towel, but if he sensed that his intransigence was causing him trouble, the realization came too late.
It's possible, too, that Brown had reached his limit. With four terms behind him, he had already pushed the envelope. Unless your name is Daley and you live in Chicago, 16 years is long time for the chief executive at any level of government. Sometimes, people just want change.
It's also true that primary elections favor candidates who appeal to the most passionate voters, meaning those who are furthest from the political center. That surely helped Walton, especially in an election in which turnout was abysmally, if typically, low.
Her socialist bona fides may also have resonated with Democrats who, like her, thought Brown hadn't done enough to ensure that the "Buffalo renaissance" had spread to poor and minority neighborhoods. It's an important undertaking and Brown hadn't ignored it. How Walton hopes to make that happen is, for now, a mystery.
By at least one measure, Brown may have sensed that his bid for a historic fifth term wouldn't be a cakewalk. His "strive for five" mantra began more than two years ago. But having drawn no obviously formidable opponent, he seemed to relax, to the point of becoming presumptuous.
His campaign was practically nonexistent. He barely acknowledged Walton's candidacy, at one point telling the News editorial board that it would be a "dereliction of duty" to debate either Walton or Le'Candice Durham, a third candidate who received only 3% of Tuesday's vote.
We don't know what Brown's polls may have told him, though we presume that, like all political professionals, he was polling. This much is certain: If he had any inkling that Walton's campaign was a threat, the airwaves would have been thick with negative ads. They weren't.
Brown isn't the first incumbent to wage a "rose garden" campaign, but if this election does its job, he may be the last, at least in low-turnout elections where the voters who do show up are the most motivated.
Maybe his polls were telling him this was the right strategy. Maybe he wanted to seem above it all. Maybe he came to believe in his own inevitability. But two thoughts on that:
• There is no advantage in assuming that voters are always and forever yours. That's insulting to voters and to democracy. Or, put the other way, there is no disadvantage in shaking hands, kissing babies and listening to what your constituents have to say – that is to say, treating them as though they are important. They clearly are.
• Polling has become suspect. If it were infallible, Hillary Clinton would have defeated Donald Trump and Joe Biden would have clobbered Trump. Democrats would have maintained the size of their House majority last year and the Senate would have fallen comfortably into Democratic hands. None of that happened.
Walton now has half-a-year to better prepare herself for a task that is virtually guaranteed to be more difficult than she imagines. No one should doubt her passion or her intellect – she is brimming with both – but she has a lot of work to do if, come the day she is no longer mayor, she hopes to leave the office better than she found it.
What's your opinion? Send it to us at lettertoeditor@buffnews.com. Letters should be a maximum of 300 words and must convey an opinion. The column does not print poetry, announcements of community events or thank-you letters. A writer or household may appear only once every 30 days. All letters are subject to fact-checking and editing.