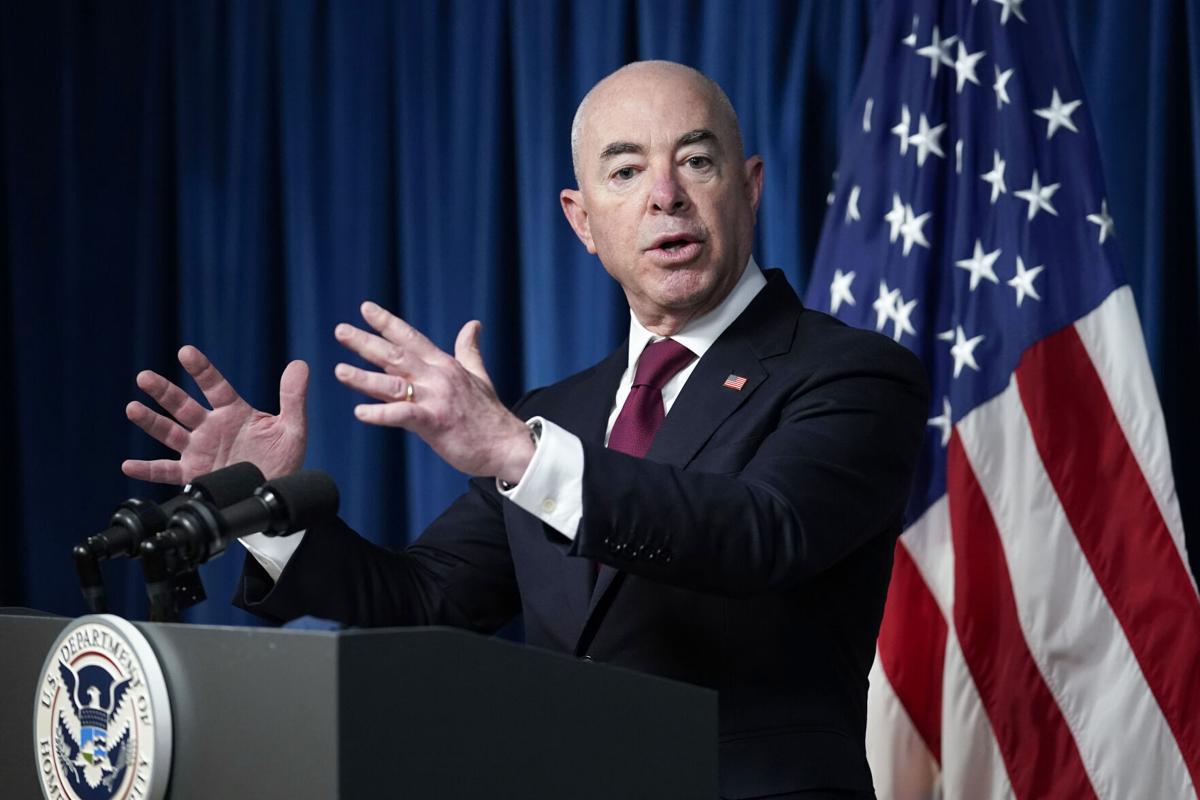 The comment was less than illuminating. Homeland Security Secretary Alejandro Mayorkas said last week that the borders with Canada and Mexico will be reopened "as quickly as possible."
Thank you for that. Next week wouldn't be too soon.
We're all for safety, of course. Covid-19 is still with us, largely because too many people refuse to be inoculated with one of the safe, effective and readily available vaccines. It's important to be careful. But after nearly 17 months of closure, it's also important to act where it is possible. Canada did.
Many people – including us – were disappointed in what seemed like Canada's too-cautious reopening of its border last month. To enter Canada, Americans must be vaccinated, have a negative Covid tests within 72 hours of crossing the border and provide proof to Canadian monitors before arriving. It's potentially expensive and requires careful planning. As as result, travel to Canada hasn't met that country's expectations.
Still, it was something and, given the significant threat of the Delta variant to communities and hospitals that could once again be overwhelmed, perhaps not unreasonable. At a minimum, the United States should be able to follow suit.
What possible reason could there be to keep out Canadians who are vaccinated and willing to prove they aren't infected? They are a lesser risk than many Americans who won't take the life-preserving jab, including those who easily travel to New York from nearby states.
Even if a similar policy didn't encourage large numbers of Canadians to cross the border – into Western New York, Seattle, Detroit and other areas hurting from their absence – it will help. It's a step that moves the country closer to the full reopening that communities on both sides of the Niagara River need.
Here, Americans businesses rely on Canadian consumers. Those visitors support theaters, sports teams and, despite the disadvantageous exchange rate, retailers. Lower prices and sales taxes are enough of an attraction.
The Buffalo Niagara International Airport, nearing the completion of an $80 million expansion project, is among the entities most harmed by the closed border. Travel from Buffalo can be significantly cheaper than flying out of any of the nearby Ontario airports. But that market is all but closed off.
In Ontario, as well, tourism suffers. Americans can't cross the Rainbow Bridge to see the dramatic view of the falls from the Canadian side. They can't visit Niagara-on-the-Lake, where their support of the Shaw Festival is a key part of the business model.
When Canada cracked open the door to Americans on Aug. 9, many took advantage. In some areas, wait times were reported as long as seven hours. The first week saw some 219,000 non-commercial crossings, though in the end, visits counted for just 15% of the pre-pandemic levels of summer 2019. With the end of the summer travel season, border towns are once again without the American dollars they need.
Speaking last week at the National Press Club in Washington, D.C., Mayorkas insisted the Biden administration was committed to reopening the border as soon as it is safe to do so.
"We had hoped that by now, we would have opened up travel through the ports of entry, but regrettably because of the Delta variant, we've been delayed in doing so," he said.
But he dodged the key question: What's the harm in allowing vaccinated Canadians to enter the country?:
"I think that we are watching the trajectory of the Delta variant here in the United States and are hopeful that we can open up that border as quickly as possible."
Public health has to drive this decision. That's exactly the reason that vaccinated, Covid-negative visitors from Canada should be welcomed with open arms all along the 5,525-mile border. It would count as a safe and appropriate start.
Canada did it. So can we.
What's your opinion? Send it to us at lettertoeditor@buffnews.com. Letters should be a maximum of 300 words and must convey an opinion. The column does not print poetry, announcements of community events or thank-you letters. A writer or household may appear only once every 30 days. All letters are subject to fact-checking and editing.