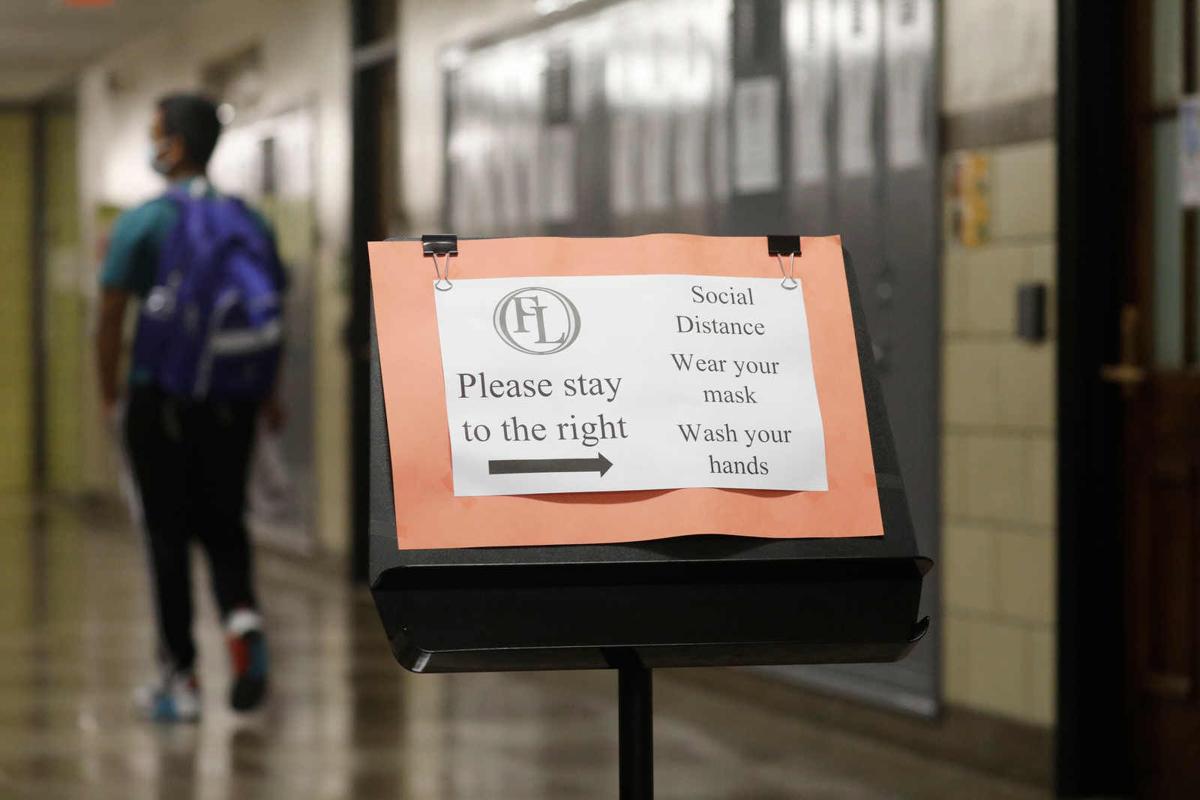 Government vaccine mandates would not be necessary if there weren't New York State residents sowing distrust in the Covid-19 shots, but that's the reality faced by Gov. Kathy Hochul in her first full month in office.
Hochul does not have a standing army at her command, but as chief executive she is someone New Yorkers count on to help keep them safe. That's why Hochul said last week that she will consider ordering Covid-19 vaccination requirements for teenagers. Vaccine resisters may slow the process, but the reality is that mandates for middle and high school students are needed and welcome as a public health measure.
Only about 50% of New Yorkers between ages 12 and 17 are fully immunized, according to the Health Department. The Pfizer-BioNTech vaccine for Covid-19 is available under emergency use authorization for children 12-15, and fully approved for 16 and older. The other Covid shots are not yet authorized for this age group.
Nearly 20% of New York's adult population remains unvaccinated, which helps explain why the very contagious Delta variant is still causing infection rates to rise in the state.
Hochul acknowledged that parents are "very, very anxious" about vaccine requirements for school, whether they are for or against.
"I hope that parents can be listening to us in terms of what they need to do which is best for their children, but I'm willing to take a look at all options," she said. "Because if these numbers start going up again, and we have to figure out a way to contain that ... I will take more actions if necessary."
The vaccine squeamish recoil from the word "mandate," but every parent knows that public health laws require a series of inoculations for students. The list in New York State includes: polio, mumps, measles, diphtheria, rubella, varicella, Haemophilus influenzae type b, pertussis, tetanus, pneumococcal disease, meningococcal disease and hepatitis b.
Adding one more to the list, during a global pandemic, is a wise course of action.
So is adding other groups of people, as Hochul recently did for health professionals. A court has stayed her vaccination mandate, which – like school immunizations – allowed for no religious exemption. There is no right – legal or spiritual – to spread disease, especially in places like schools, hospitals and other care facilities. Hochul said the state will appeal the decision.
Children have been less susceptible to serious illness from Covid than adults, but the Delta variant has driven those numbers up. They can also spread the virus to others.
Inoculations provide strong protection against Covid-19. And studies have shown that when vaccinated people contract the disease, the viral load they carry is low, making them much less likely to infect others. They have also been shown to be safe.
Schools that opened before Labor Day in other states have already seen Covid outbreaks.
Colorado's Health Department recently reported a total of 886 cases in more than 80 schools. Officials in Kansas have tallied 31 active school outbreaks.
In Pennsylvania, Allegheny County – which includes Pittsburgh – reported outbreaks in three schools. Two schools in the Highlands district closed due to staffing shortages related to Covid. Of Allegheny County's 450 new Covid cases reported last week, 99 were among children 18 and under.
Vaccinations and mask-wearing will keep more students in school for full-time in-person instruction. That should be an overriding concern. Athletes who do not want their sports seasons interrupted by outbreaks need to take a step toward the nearest dispenser of vaccines. The same applies to music, drama and other extracurricular activities.
Hochul also is promoting a "VaxToSchool" program that includes pop-up vaccination sites for students in communities with low vaccination rates.
The governor is challenging more parents to do the right thing for their kids. If they don't, the state will appropriately step in.
What's your opinion? Send it to us at lettertoeditor@buffnews.com. Letters should be a maximum of 300 words and must convey an opinion. The column does not print poetry, announcements of community events or thank you letters. A writer or household may appear only once every 30 days. All letters are subject to fact-checking and editing.