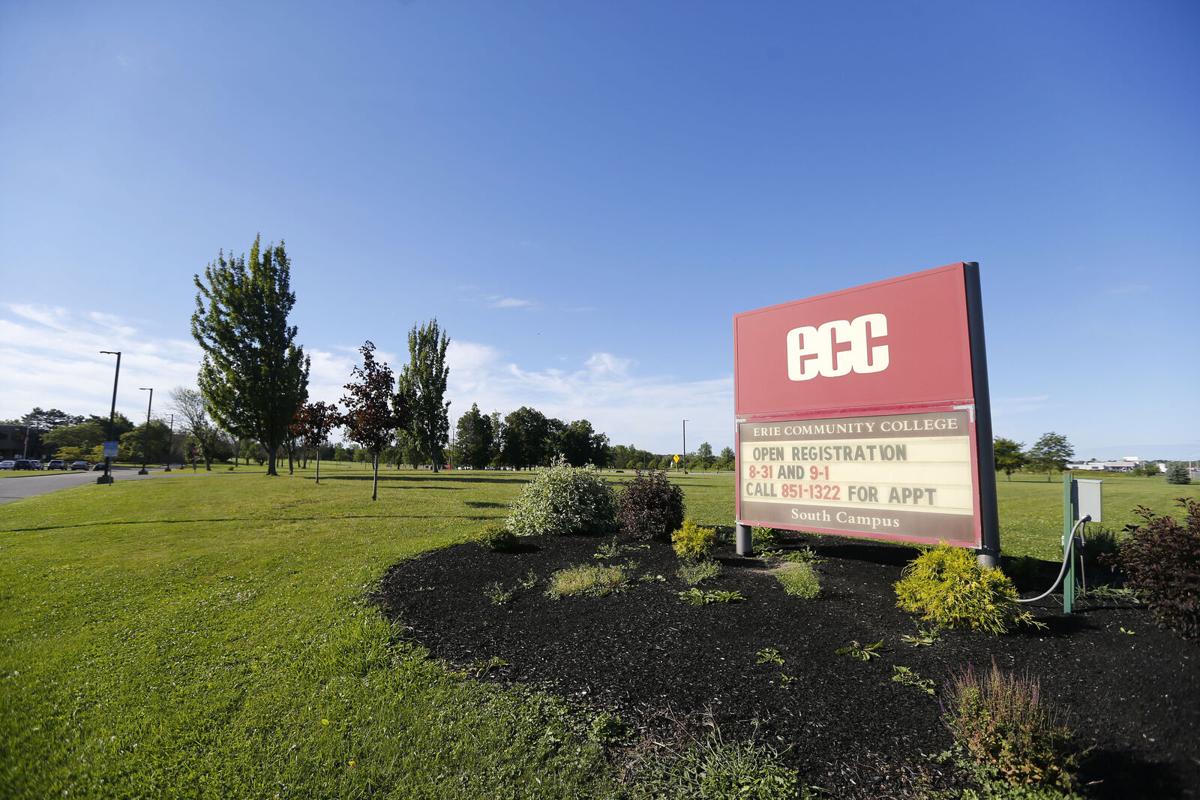 Western New York's community colleges are facing a serious threat in low enrollment numbers, even more serious than that facing four-year colleges.
Despite high unemployment, which historically fills classrooms as jobless workers seek new skills and new careers, enrollment at community colleges across the state is sliding. At Erie Community College's three campuses, classes started this fall with 17% fewer students than a year ago – a drop of more than 1,500 students.
At Niagara County Community College, enrollment is down 11% from a year ago, a drop of 423 students. Statewide, according to Robert McKeown, assistant vice president of enrollment management at NCCC, two-thirds of community colleges report enrollment declines of at least 10%. More than one-third report drops of at least 15%.
College leaders are in a tough spot. They must decide whether this is a Covid-19 blip or a longterm disruption.
So far, ECC and NCCC are cutting costs, but not re-engineering. The ECC board of trustees recently approved a second round of early retirement incentives. NCCC has dealt with the decline, in part, through layoffs and early retirement offers.
These may turn out to be short-term solutions. Higher education was under pressure even before Covid-19 upended our lives and every business and institution, now the pandemic has forced educators to embrace online learning, sometimes to the dismay of tuition-paying students and parents.
Covid-19 could accelerate the digital disruption, or it could bend it in a new direction, or it could leave us where we were before the pandemic. For our part, we believe higher education is due for re-engineering.
Higher education is vital to our future. The growth markets of the digital age have been built around top-notch universities that turned out ambitious engineers and entrepreneurs who dreamed – and then built – things that never seemed possible. But at the same time, the cost of higher education has grown so fast that it has crippled many students.
Like Western New York's four-year colleges, our community colleges should use Covid-19 to think big and look into the future, not snip around the edges.
• • •
What's your opinion? Send it to us at lettertoeditor@buffnews.com. Letters should be a maximum of 300 words and must convey an opinion. The column does not print poetry, announcements of community events or thank you letters. A writer or household may appear only once every 30 days. All letters are subject to fact-checking and editing.
Catch the latest in Opinion
Get opinion pieces, letters and editorials sent directly to your inbox weekly!