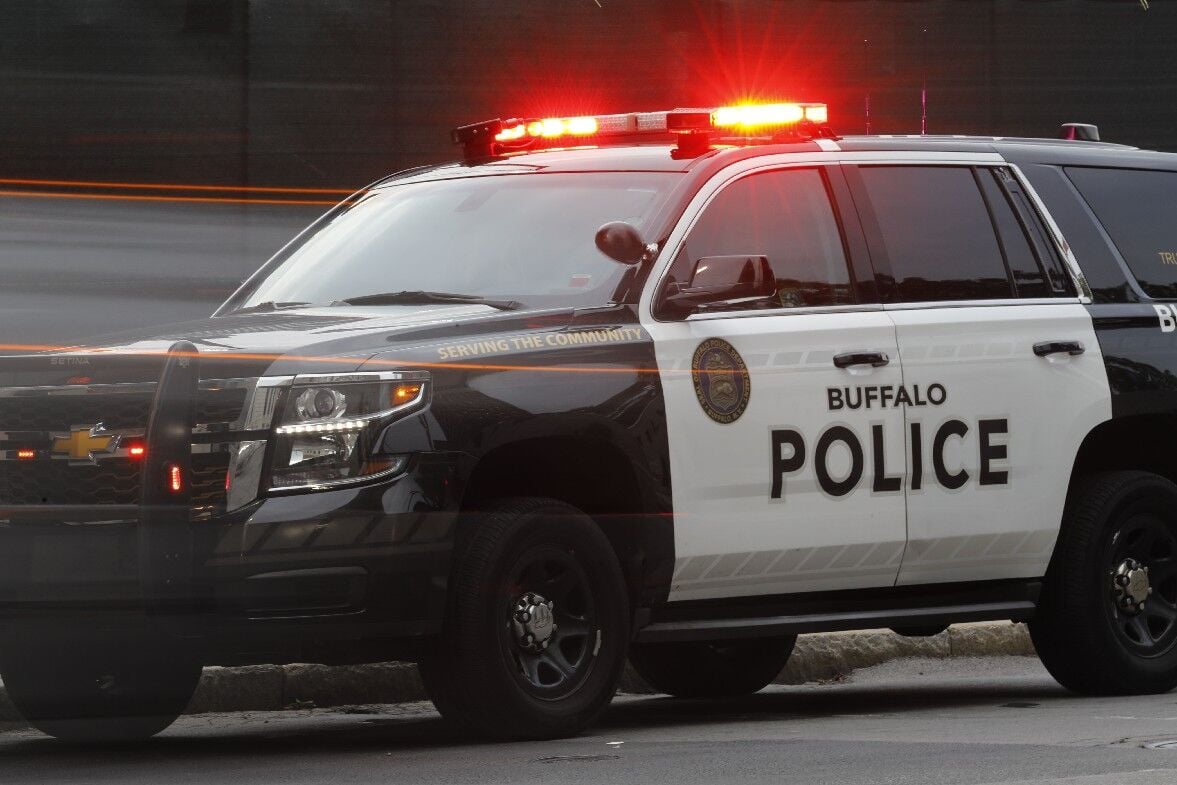 Imagine this is your job:
• Civilized society depends on your work, in which you are liable at any time to confront horrors whose influence doesn't come off when your uniform does.
• No one really wants to see you, except when they are in some kind of trouble. Even then, your presence, however welcome, is a byproduct of trauma.
• The nature of your work requires you to be a commanding figure, but the trait can also instigate conflict.
• Some of your colleagues, unable or unwilling to regulate their conduct, misuse their authority, ratcheting up the stresses that already permeate your profession.
• Your work culture makes it difficult to reach for help when the pressure becomes too much to bear.
There is more to policing than that, of course. It's honorable and necessary work. Its members serve the public good. But it's a pressure cooker.
The issue has become critical in Erie County, where at least four law enforcement officers died by suspected suicide since late 2020. And that's in a state that has some of the nation's lowest rates of suicide.
By some accounts, 2020 had started out as a better year than 2019, when police suicide rates had soared. Numbers were declining early last year, as the pandemic took hold but before a Minneapolis police officer murdered George Floyd. That was a tripwire.
Now, reports suggest that mental health stresses on police have increased again. A Washington Post column last month called police suicides a "quiet epidemic." Citing figures from a midyear report by the National Law Enforcement Officers Memorial and Museum, columnist Petula Dvorak reported that so far this year:
• 28 officers have been killed by gunfire.
• 38 were killed in traffic accidents.
• 18 were killed in other ways, such as drowning while trying to save someone, or being beaten by prisoners.
Suicide outstrips them all. Blue H.E.L.P., a nonprofit organization that tracks these deaths, reported that 89 American law enforcement officers had killed themselves as of early August.
Here, Floyd's murder also instigated protests and controversy, some of it self-inflicted by police. Since late 2020, two Buffalo police officers, an Erie County sheriff's deputy and a Southtowns police officer have died by what is believed to be suicide.
It won't change substantially unless the forces that instigate or promote that desperation also do. Police need help and it can come from a number of sources.
Internally, officers – and, critically, their families – need to know when they need help and be willing to seek it. In an armed, military-style organization, that can be a big leap. It's a long-standing problem that becomes only more urgent when public doubts about police add to the stress levels.
One former police officer who learned that lesson will speak to Western New York police in November. Chris Prochut, a former police officer from the Chicago area, was only days away from the suicide he planned. Fortunately, his wife noticed his changed behavior and alerted his department. The intervention saved his life. It's a lesson that should reverberate.
Starting from the first day at the academy, recruits need to learn about the stresses they will face, how to deal with them and where to find nonjudgmental help. Peer assistance programs can make a significant difference, as one advocate told The News.
Buffalo police have been on a hopeful path in recent years as the department seeks a return to community policing. Especially in minority neighborhoods, where suspicions of police can run high, police presence needs to be more than a squad car cruising through. Trust lowers suspicions and eases tensions. It doesn't always have to be an us-against-them relationship.
Similarly, while some law enforcement agencies may need riot squads and army-style gear, over-militarization raises the temperature and breeds mistrust. It's become a problem for some departments.
Of course, police sometimes have to make snap decisions. It's a fact of the job that the public should recognize. Trusted and well-trained police can earn the benefit of the doubt.
But some of those decisions show that not everyone is cut out for the high-pressure work of policing. Body cameras are helping to demonstrate the price of poor judgment and a lack of self-control, but union contracts can make it difficult to shed officers whose conduct raises the strain on their colleagues.
Lowering those pressures begins with hiring the right people in the first place. By keeping out officers like Derek Chauvin, convicted this year of murdering Floyd, police departments will earn more trust and avoid creating the kind of stresses that Floyd's killing inevitably produced.
We need to honor the everyday diligence of police officers whose work leads them into danger and even heroics. So it was last week when four Cheektowaga officers – William Cookfair, Brendan Tomasulo, Joshua Donovan and Jeffrey Scaglion – helped to save the lives of people trapped in a house fire. Where would we be without officers such as these?
But those suicide rates are real. They cry out for a change in culture. If we really care about police and the work they do, we need to insist upon it.
What's your opinion? Send it to us at lettertoeditor@buffnews.com. Letters should be a maximum of 300 words and must convey an opinion. The column does not print poetry, announcements of community events or thank you letters. A writer or household may appear only once every 30 days. All letters are subject to fact-checking and editing.