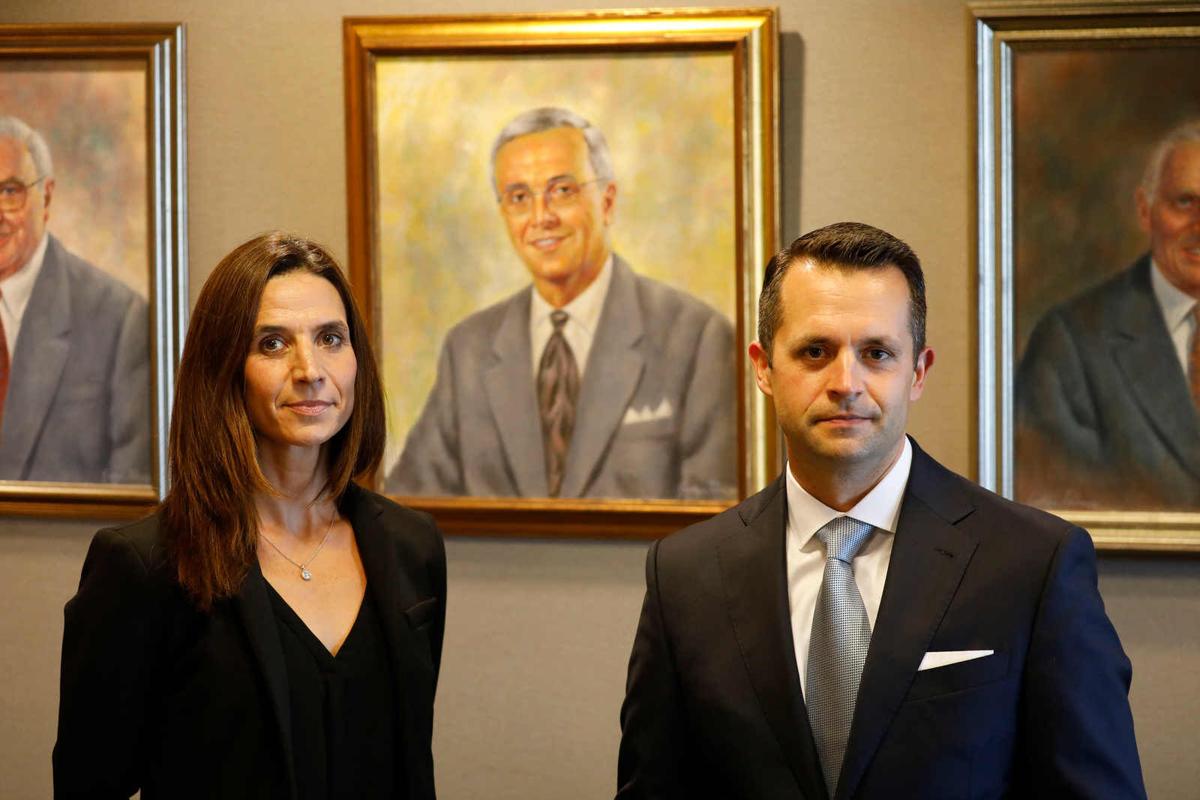 We don't know anyone who had a harsh word to say about Mark Hamister. He was as decent a man as you'd ever want to meet – smart, thoughtful, devoted to his family and successful in business. But he made a mistake that cost him his life.
Hamister viewed Covid-19 as a "bad flu," and was more concerned about potential long-term effects of the vaccine than the effects of the virus.
Hamister died on Aug. 20, after two weeks at Millard Fillmore Suburban Hospital. He had discovered that he was infected only 17 days earlier and declined rapidly.
Western New Yorkers know this now because Hamister's adult children, Dan and Katie, wanted them to know. They told their father's story to The News, hoping their loss would finally get through to others who are unvaccinated.
The lesson also applies in spades to parents who won't allow their children over 12 to be vaccinated. They also are rolling the dice, and not just with their own lives.
Hamister offers a painful case in point. Educated, well-to-do and engaging, the Kenmore native was a longtime fixture in Buffalo's business landscape. His $80 million company, The Hamister Group, owned hotels and assisted living facilities. He also once owned two Arena League football teams.
But, in one of the peculiarities of human nature, he couldn't see the risk he was running.
"He was a numbers person," Katie Hamister said. "But when you're looking at the wrong numbers ... "
Not everyone is looking at the numbers, but many are nonetheless building straw houses out of misinformation – that the vaccine technology is new; that their own immune systems are strong enough to withstand the onslaught; even that the vaccines are a means to implant microchips or that they are somehow the mark of the devil. Each excuse is a gateway for the coronavirus.
Requests for religious exceptions are becoming more common, though they often seem more like rationalizations than actual matters of faith. It's hard to conclude otherwise when their rise coincides with increasing numbers of mandates and when most religions support vaccinations. As Buffalo Bishop Michael W. Fisher observed, vaccination is a form of loving your neighbor.
Fisher, the leader of Buffalo's Catholics, made the point last week in a letter to area parishioners in which he echoed Pope Francis' advocacy for Catholics to be vaccinated.
"It is an act of charity and a sign of care for not only each of us individually, but for the whole community," Fisher wrote. For such reasons, he said, priests won't be providing letters that affirm a religious exemption.
Nor should they. The religious exemption was sufficiently abused in New York that it led to an outbreak of measles in 2019. With that, the state abolished the exemption for normal school vaccines. It was the right move.
Western New York experts say another fall surge of infections is likely unless more people get vaccinated. The consequence could be a new round of business shutdowns, overcrowded hospitals that lack the capacity to treat non-Covid-19 patients and radiating misery.
That clock is already ticking. People who get their first shot of the highly effective Moderna or Pfizer vaccine on Sept. 14 won't be fully immunized until two weeks after the second shot – as late as Oct. 26. That's well into the time when cooling temperatures force people indoors, where transmission of the virus is more likely.
As most people should know by now, breakthrough infections are possible, but except in cases of people with serious underlying illnesses, they are unlikely to require hospitalization. Rep. Joe Morelle of Rochester knows that.
The Rochester Democrat announced over the weekend that he had tested positive for the virus but, because he had been vaccinated, he said in a statement, "my symptoms remain mild."
"I urge everyone to get the Covid-19 vaccine to protect themselves – and our community – from the severe impacts this disease can have. ... To find a vaccine site near you, please visit: https://vaccines.gov."
Mark Hamister's children understand the benefits of vaccination, too. He urged Katie to be tested last month because they had spent time together. She did. It came back negative.
"My dad said, 'I don't understand why you don't feel sick.' " she told News reporter Stephen Watson. "And I said, 'Dad, I got vaccinated.' "
Before he died, Hamister also understood his mistake, but it was too late.
The community owes Katie and Dan Hamister its thanks. Their willingness to tell their story may help others to understand the dangerous game they are playing.
What's your opinion? Send it to us at lettertoeditor@buffnews.com. Letters should be a maximum of 300 words and must convey an opinion. The column does not print poetry, announcements of community events or thank you letters. A writer or household may appear only once every 30 days. All letters are subject to fact-checking and editing.