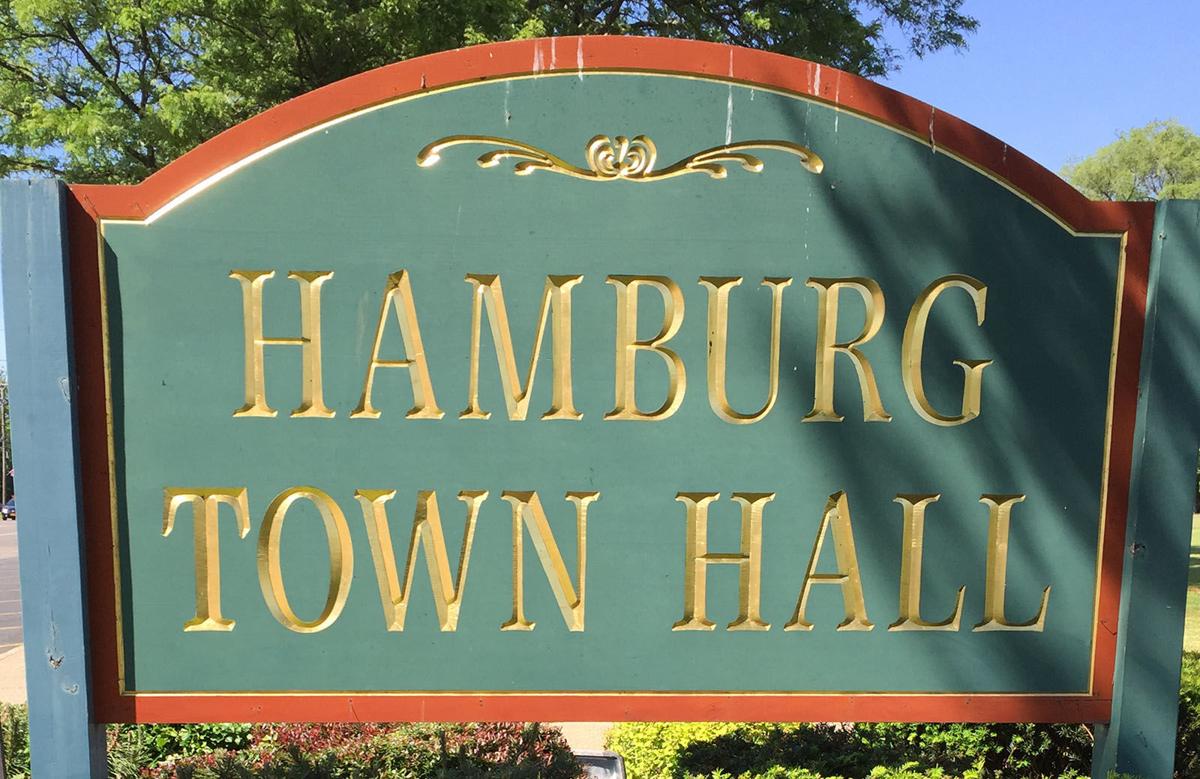 We may never know whether Hamburg's ill-considered location for early voting was the super-spreader event the town supervisor suspects it was, but this much is obvious: The question could have been avoided with smarter policies at several levels of government.
Hamburg posted Erie County's highest rate of Covid-19 infections only weeks after some 9,000 town residents voted early, many of them standing for long periods in a line that snaked through a narrow basement hallway.
A few days later, the Town Hall's first positive case of Covid-19 surfaced from a basement office. As of Monday, more than half a dozen town employees have tested positive for the novel coronavirus. Meanwhile, Hamburg's 14075 ZIP code last week had the highest rate of positive Covid-19 tests in the county, recording a daily average of 80 new positive tests for every 100,000 residents.
Is it all connected? County contact-tracers have no evidence, but Town Supervisor James Shaw thinks it's true. What we know for is that the risks were obvious, months before voting ever began.
Start at the top. Albany has generally done well by New Yorkers, but it virtually guaranteed crowded conditions at early voting locations around the state through its failure to acknowledge the realities of a high-interest election held as the second wave of a deadly pandemic was gathering force. What were state officials thinking?
It's how it played out. Across the country, voter turnout topped 65% of eligible voters, the highest share in more than a century. And only three weeks after the election, Gov. Andrew M .Cuomo has designated much a Erie County as an "orange zone" on track to go red.
Yet even knowing the risks as early as this spring, New York State nonetheless scheduled only nine days of early voting, the same amount of time it allotted in 2019, when no presidential or legislative races were on the ballot and before the pandemic began. What worked in 2019 couldn't possibly have been sufficient in 2020. But that's what Albany did. It was careless.
Other states were smarter. In Michigan, early voting began 45 days before the election. Its rate of infection is terrible, but it could have gone even higher. Georgia began 22 days before the election; Arizona, 27 days; California, 29 days.
Yet, New York, one of the nation's most populous states, could manage only nine days of early voting. If more voting places weren't super-spreaders, it wasn't because Albany took appropriate care.
Erie County generally did very well for voters, providing more early voting places than any other county in the state. In Buffalo, where voters had one voting place per Common Council district, lines were often reasonable. Elsewhere, they could be long. But while the county was ahead of the rest of the state, it should have done more to ensure sufficient space for safe distancing. A narrow hallway is asking for trouble.
Hamburg should also have resisted. Even Shaw acknowledged that the Town Hall was a bad location. "Jamming everybody into those corridors at Town Hall, I look back in retrospect, and I think to myself, 'That might not have been a good idea,' " he said, though he took care not to assign blame.
Indeed, that's impossible because no one knows if Hamburg's early voting caused Covid-19 to spread in the town. Mask-wearing was thankfully common but, between state policies and the choice of an unwise location for early voting in Hamburg, it would hardly be surprising.
Generally speaking, New York has done a remarkable job managing this crisis after recovering from missteps that made it the global epicenter of the pandemic. Its inaction on early voting, though, was a glaring error. So were the decisions by many counties that provided only one place for early voting.
Even if future elections aren't driven by high voter interest and the overlaid dangers of illness, it should still allow more time for early voting. Along with the state's foot-dragging on counting absentee ballots, its an issue the Legislature and governor need to address in the session that begins in January.
What's your opinion? Send it to us at lettertoeditor@buffnews.com. Letters should be a maximum of 300 words and must convey an opinion. The column does not print poetry, announcements of community events or thank you letters. A writer or household may appear only once every 30 days. All letters are subject to fact-checking and editing.