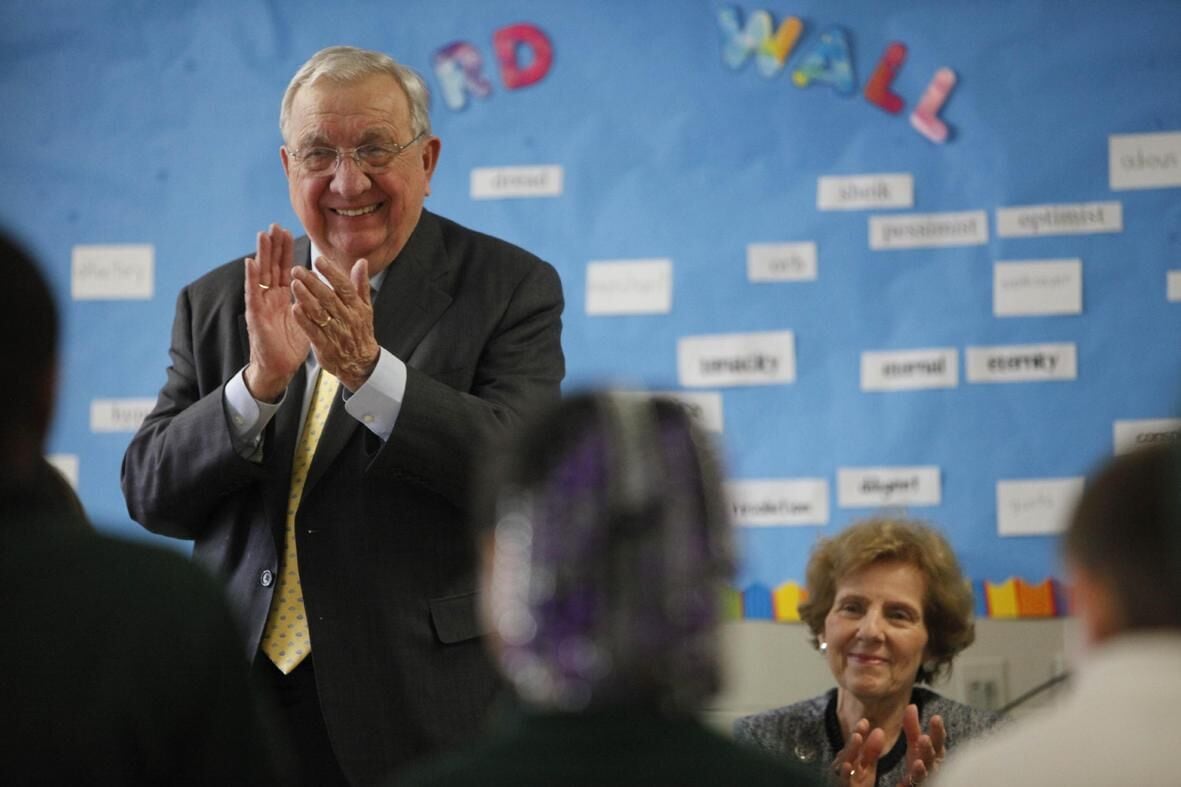 Another Buffalo giant has fallen at the life-well-lived age of 93. Robert J. Kresse – "Bob" to just about everyone who knew him – died at 1:30 a.m. on Monday in his home.
This Buffalo native was a true gentleman. He spent the better part of his endlessly productive life enriching the lives of those around him and especially those who would be otherwise marginalized and left behind.
Kresse made it his mission – and recruited others to this very good cause – of enhancing education on Buffalo's East Side. And he made it a mission to create greater access to the natural gifts surrounding our community and preserving the historic architecture that speaks to this area's past.
He cared. He spent much of his adult life volunteering for missions to help others.
When Kresse spoke about his beloved King Urban Life Center, one of a large number of projects he championed as one of three trustees of the Margaret L. Wendt Foundation between 1984 and 2018, his passion was unmistakable.
Kresse put heartfelt, genuine emotion and expertise into helping save the former St. Mary of Sorrows Church, which became the King Urban Life Center; the Roycroft Inn; the Darwin Martin House; and Asbury Delaware Methodist Church, now known as Babeville.
Kresse and his wife, Mary Ann Kresse, helped start a Montessori program. It is now known as the Bennett Park Montessori School.
The King Urban Life Center was Buffalo's first charter school. His son, William Kresse, said it was the "project dearest to his heart" and anyone who ever toured the school with him could confirm, providing high-quality education and opportunity infused him.
Kresse touched just about every important project that helped the area forward. He was the first chairman of the Niagara River Greenway Committee, playing a pivotal role in the foundation's decision to buy a carousel and donate it to Buffalo Heritage Carousel. The nonprofit organization will open the carousel next year at Canalside. Perhaps his name should be on it.
As his numerous accolades attest, Kresse was devoted to this community. He worked hard for it. He leaves an example for the rest of us to follow and, yes, he will be missed.
What's your opinion? Send it to us at lettertoeditor@buffnews.com. Letters should be a maximum of 300 words and must convey an opinion. The column does not print poetry, announcements of community events or thank-you letters. A writer or household may appear only once every 30 days. All letters are subject to fact-checking and editing.