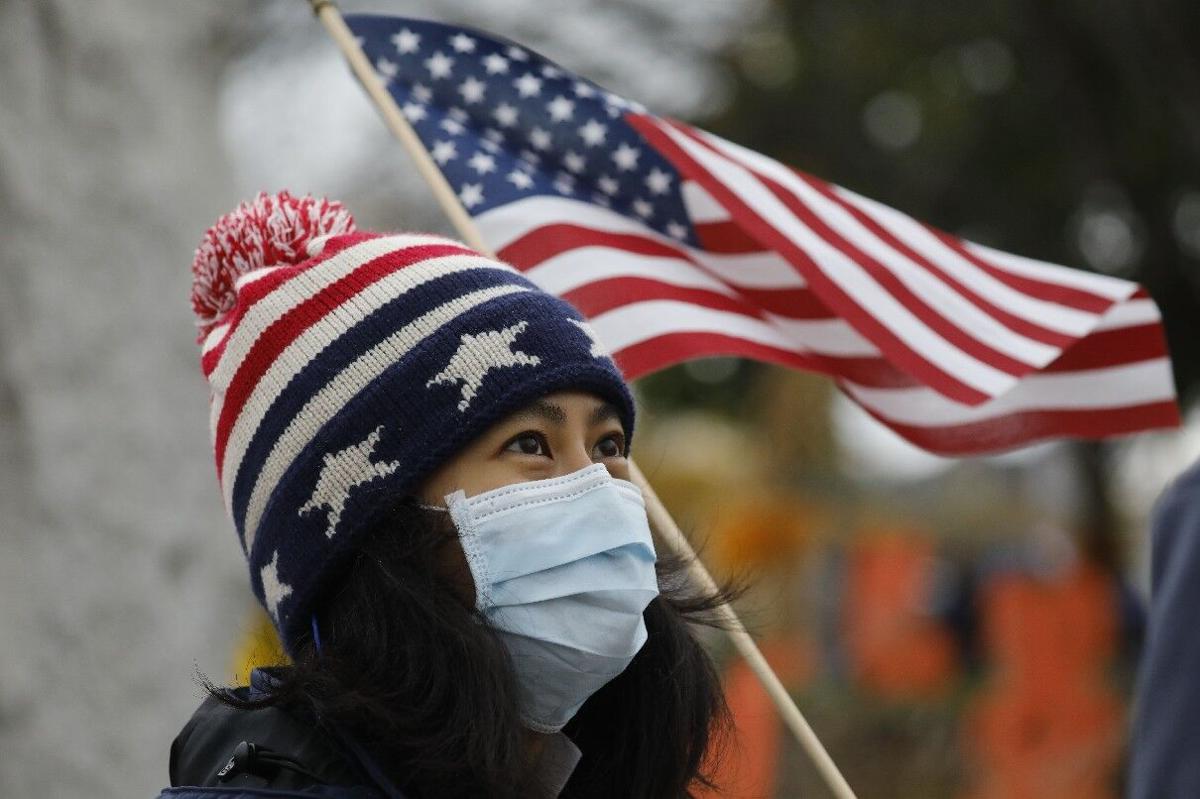 It was the Murphy's Law of years – the 12 months when everything that could go wrong did go wrong. At least, it seemed that way, as a pandemic and an undermined election overwhelmed just about everything else.
Of course, good things did happen. For one, you survived. That's one of the best things to have transpired and if you're careful – please, don't lose focus now – there's a good chance you'll still be around when mass vaccinations restore the planet to some version of normalcy.
But many people didn't make it. Across the country, more than 335,000 Americans have died and the number is rising. Among those killed by Covid-19 were more than 37,000 New Yorkers – over 10% of the national total – including about 1,500 mothers and fathers and children and friends from this region.
And it's gathering speed. December brought to Western New York its highest death toll yet, with 385 people dying from the virus as of Monday. That's more than a quarter of the pandemic's total, felled in just four weeks. There may be light at the end of the tunnel, but we remain in the tunnel.
That was one of the worst things that went wrong, because it didn't have to be that bad. In an interview with Bob Woodward, President Trump admitted that he purposely misled Americans about the severity of the virus. He also discouraged the use of masks, inflamed violent opposition in states working to control the spread and set a lethal example on social distancing. When presidential leadership goes wantonly and purposely wrong in a time of national crisis then, like Frankenstein's monster, Murphy's Law has come to life.
And yet, it was Trump who put national muscle behind Operation Warp Speed, the incredible project that, in less than a year, produced what appears to be an overwhelmingly effective vaccine. It is, in its own way, tragic.
Any, yes – of course – there is the election. For Trump supporters, that plainly went wrong. But elections always produce winners and losers; they don't normally create losers who seek to corrupt the outcome.
Even his fans on the New York Post editorial page are worried about that. This episode is not merely about things going wrong, but the American president trying, by hook or by crook, to make them go wrong. That's not supposed to happen in a country that pitches itself as the world's pre-eminent democracy.
Here, in Western New York, protests stemming from the most righteous cause imaginable went wrong. Responding to the shocking public killing of a Black man, George Floyd, by a white police officer in Minneapolis, many in Buffalo took to the streets. It was a heartening demand for justice. At least it was at first.
But a woman in an SUV ran into a State Trooper during one of the protests. The crash shattered the pelvis and broke the leg of Trooper Ronald L. Ensminger, and injured two other officers. That didn't have to happen.
Meanwhile, a Buffalo police officer enforcing a curfew unnecessarily shoved a 75-year-old man to the sidewalk. Despite a fractured skull that hospitalized Martin Gugino for more than three weeks, he survived. The reckless assault made Gugino a national story. To be sure, it could have been worse.
Businesses in Western New York took a beating because of the pandemic. Some have closed and will never reopen. It didn't help their cause that, because of a high level of resistance to public health requirements, this region frequently posted the state's worst rate of infections.
There is more, including – we almost forgot – only the third impeachment trial of a president in the country's 244-year history. That seems so long ago.
Still, as the year mercifully comes to a close, it's important to recognize some of the silver linings: We do have a vaccine – more than one – that should soon call an end to this calamity. We did hold an election and the country's systems and traditions have held up against shameful attacks.
The vaccine, itself, was produced in a way that experts say will inform the treatment of other diseases, including cancers. We may wring some good out of this trial, yet.
Americans have become better attuned to the plight of too many of their fellow citizens, especially minorities. Will it last? That's up to us.
The Buffalo Bills are a real team, a contender for the NFL crown. In a year overspread with misery, they have been a light in the darkness. And Major League Baseball came to Buffalo, as the Toronto Blue Jays scoured the continent for a place to call their pandemic home. Sahlen Field was the place.
Against the odds, Buffalo continued its revival, as developer Douglas Jemal began filling the Seneca One tower and snapping up other properties, including Statler City, the Hyatt Regency and the old Buffalo Police headquarters. He announced plans for Amherst's moribund Boulevard Mall. There's life in these old bones.
And we had heroes among us. They were in the usual places – police stations and fire departments, among them – but this year they also included health professionals who risked their own lives trying to save others. Teachers continued their essential work. Supermarket workers put their wellbeing on the line.
It was that kind of year. We're glad to see the end of it but, indisputably, we can all agree that it is one we will long remember.
Stay well. 2021 is just a toast away.
What's your opinion? Send it to us at lettertoeditor@buffnews.com. Letters should be a maximum of 300 words and must convey an opinion. The column does not print poetry, announcements of community events or thank-you letters. A writer or household may appear only once every 30 days. All letters are subject to fact-checking and editing.