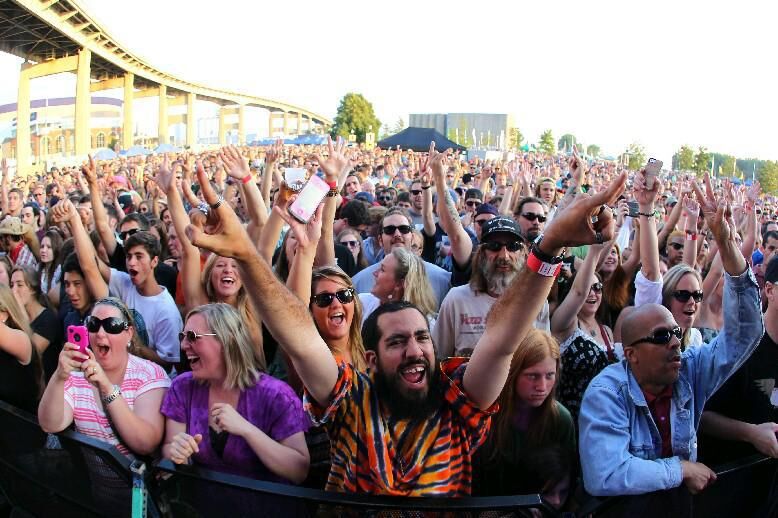 Grassroots advocacy and political will, along with the economic muscle of the governor's Buffalo Billion program, has turned the Outer Harbor into a welcoming place of recreation and shared spaces. It is now up to the public to demand that it be kept that way.
Here's one way it can do that: A public comment period on a recently approved Outer Harbor master plan has been extended to Jan. 8.
So far, the plan includes several aspects that promise to improve upon what is already in place at the 20-acre Lakeside Complex that opened last year: a bike park with trails and skills loop, among other features; the Independent Health Wellness Trail; and habitat restoration areas.
What is to come next is up for debate. The area in question covers 208 acres of Erie Canal Harbor Development Corp.'s 247 acres of Outer Harbor lands outside of Buffalo Harbor State Park.
The approved master plan calls for a 4-acre outdoor amphitheater with the potential to hold 7,000 to 10,000 people. It could include the Canalside Live concert series.
Whether the series continues this year is an open question, likely owing to the Covid-19 pandemic. Gatherings of large numbers of people, even outdoors, has not been approved by the scientific community, nor by anyone with common sense.
Besides, Canalside Live events belong at Canalside, another once-moribund waterfront land, revived through the doggedness of Rep. Brian Higgins, who wrenched funding from the New York Power Authority more than a decade ago. Others, including Buffalo Mayor Byron W. Brown, had a hand in reclaiming this valuable property.
Canalside offers easy access via public transportation – by train or bus – for the concerts. It is where the masses can congregate on summer days and nights – at least in non-pandemic periods – and where the Fourth of July fireworks commands the attention of young and old. If the series continues, it should remain at Canalside.
Casting aside the idea of the Canalside Live concert series, Outer Harbor development should proceed as a recreational site. The 20-year, $150 million master plan calls for more open space, access to the water and public amenities stretching across a swath of the Lake Erie waterfront.
The work would be done in phases along a nearly 1.5-mile expanse, including active and passive recreational amenities. Bathrooms would be installed at Bell Slip and other locations to fit with the one currently at Wilkeson Pointe.
The work would begin in its first phase in 2021 and extend five years at an estimated cost of $45 million. Much of that funding will come from the state's Buffalo Billion II program, NYPA and the federal government. Included is work at Slip No. 3 by Wilkeson Pointe. Plans call for restoring the aquatic landscape over several years, enhancing kayaking, canoeing and fishing.
Years after developers eyed the Outer Harbor landscape, envisioning living spaces that many believed would cut off public access, the area is being developed organically. It should stay that way, without concerts or scheduled crowds.
What's your opinion? Send it to us at lettertoeditor@buffnews.com. Letters should be a maximum of 300 words and must convey an opinion. The column does not print poetry, announcements of community events or thank you letters. A writer or household may appear only once every 30 days. All letters are subject to fact-checking and editing.