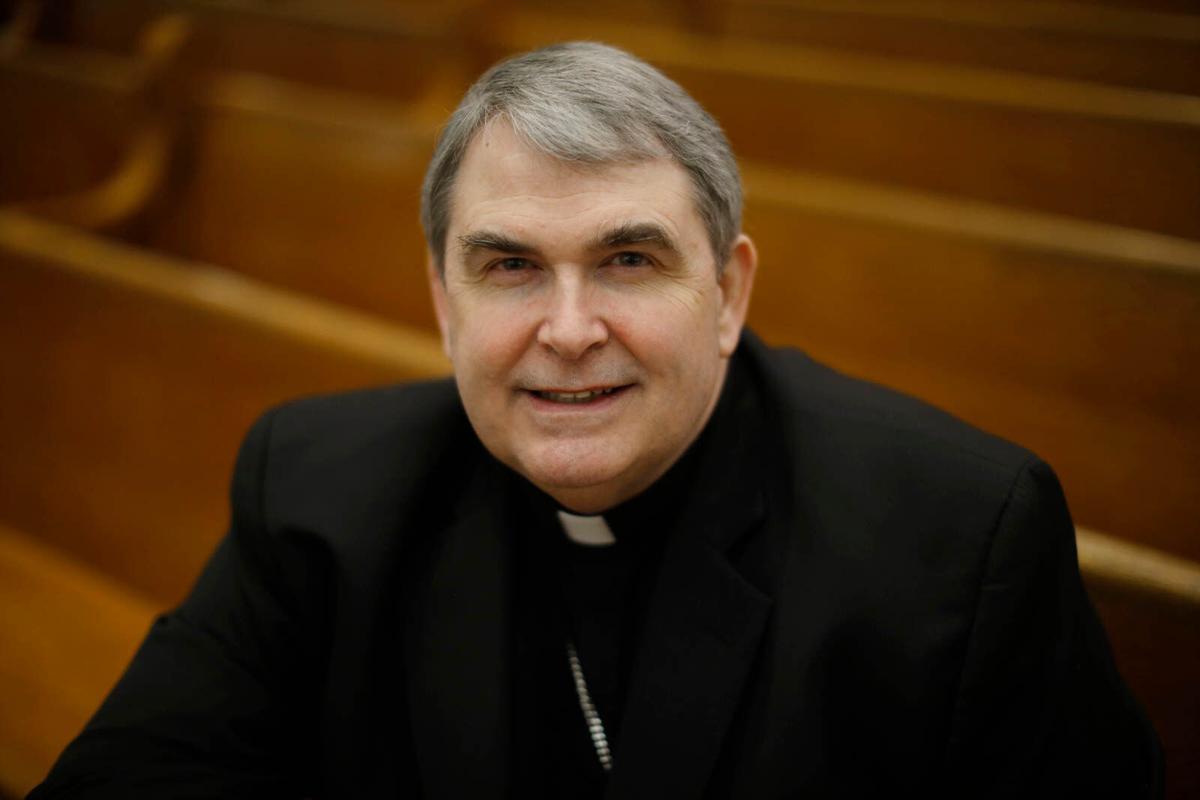 It wasn't just men of the cloth. Scout leaders, youth coaches, foster parents and teachers are among those named in lawsuits arising from the Child Victims Act. Indeed, one teacher from the Kenmore-Town of Tonawanda School District, was named in more lawsuits – 39 of them – than any other individual in Western New York.
They're all shocking, but the allegations against 230 priests of the Catholic Diocese of Buffalo are particularly wrenching. They add a predatory layer of hypocrisy that puts those allegations on a different level, especially when the whistle had been blown on that conduct nearly two decades ago. The intervening years of silence on a cascade of unforgivable crimes add to the diocese's burden of guilt – its leaders knew about at least some of these – and make Bishop Michael W. Fisher's task all the more difficult.
As the two-year window on lawsuits allowed under the Child Victims Act closed in August, Buffalo's new bishop expressed appropriate, heartfelt concern for the suffering of all victims, some of whom have never come to terms with what their priests did to them.
"Those who committed these sins – however long ago in the past – must be held accountable not only in this process made possible by the Child Victims Act, but by God who renders definitive judgment," Fisher said in a prepared statement. He also acknowledged that the church "must go to whatever length is required to demonstrate genuine remorse."
It was important for him to make that pledge, but it's a big lift. The task, if it can be accomplished at all, could take generations, given the church's long tolerance of priests sexually assaulting children and the failure of the Buffalo Diocese to act decisively even after the 2002 revelations in The Boston Globe. With those news stories, the scope of abuse and church coverup became evident.
It doesn't help the church that it long opposed adoption of the Child Victims Act. Its admission of catastrophic failure here, however sincere, came only after the law was approved. And the law itself might not have been passed but for a 2018 report by a Pennsylvania grand jury. Based mainly on documents seized from the church, the report found that 299 priests had abused more than 1,000 children across six dioceses. With that, it's fair to say that as recently as three years ago, the church was uninterested in confronting what it had allowed and what it had done.
What can the church do now to demonstrate its penance and to deter a repeat of such conduct? Look to see what it is willing to change. From a global point of view, that includes at least examining the church's policy on celibacy, which wasn't common until the 11th century and which some experts have said is frequently violated, creating a culture of secrecy that enabled the abuse of children.
The church is important to many of its parishioners and plays a valuable role in Western New York. The possibility of its rehabilitation is of widespread significance, but it's going to be a long haul. Everyone can hope it's up to the task.
What's your opinion? Send it to us at lettertoeditor@buffnews.com. Letters should be a maximum of 300 words and must convey an opinion. The column does not print poetry, announcements of community events or thank you letters. A writer or household may appear only once every 30 days. All letters are subject to fact-checking and editing.