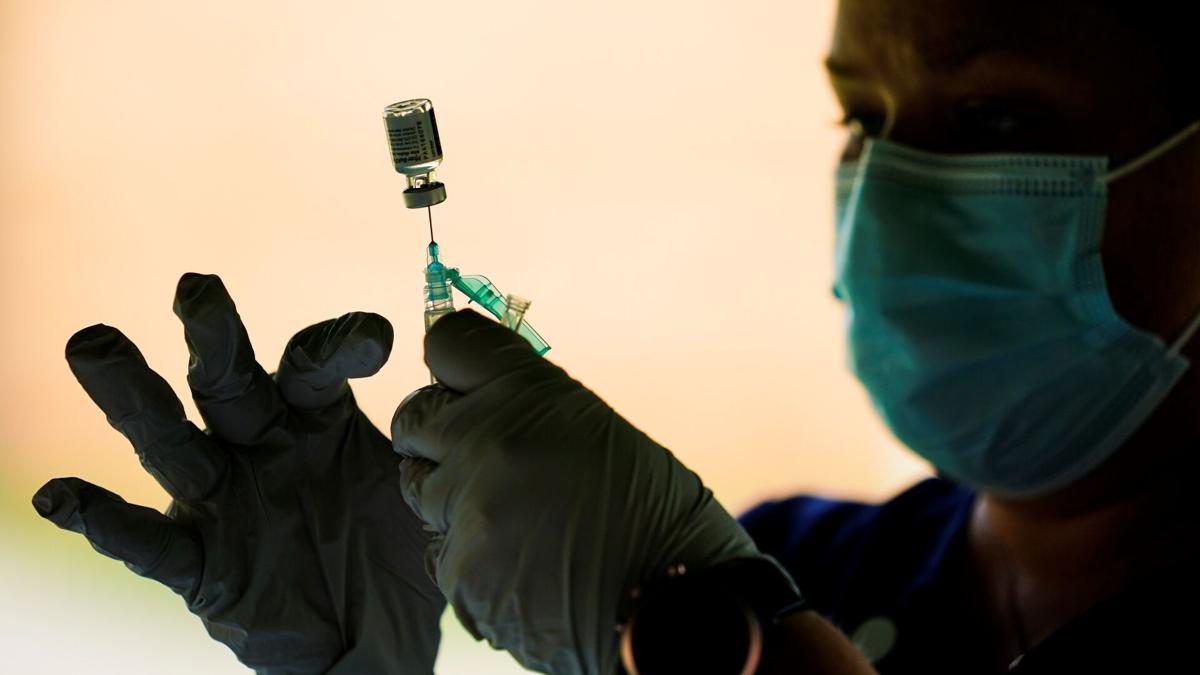 It's startling that it takes the power of government to protect Americans from themselves, but with a federal vaccine mandate soon to kick in, along with newly availability immunizations for young children, it's possible that history will show 2022 as the year we finally put this wretched pandemic behind us.
The executive order, which President Biden announced in September, will mandate that private-sector businesses with 100 or more employees require their workers either to be fully vaccinated or be tested weekly for the coronavirus. Those that don't can be fined. The order, issued under the emergency powers of the U.S. Department of Labor, is to take effect on Jan. 4. And hallelujah for that. Other federal mandates already cover federal workers and contractors.
Resisters who complain that government is forcing them to be vaccinated should take note: It's not; they have a choice. They can opt for weekly testing, though it's a poor second choice, given that vaccination provides robust protection against Covid-19 and is the only safe path out of this viral swamp. In just over a year and a half, Covid-19 has killed more than three-quarters of a million Americans, and many of them infected others before they died. That's hundreds of thousands of lives painfully and unnecessarily cut short.
The mandate does not require businesses to provide or pay for testing of unvaccinated workers, though other laws or labor agreements may have that effect. It comes at a difficult moment for businesses that are coping with significant labor shortages, but while those staffing problems are real, they cannot be allowed to trump the need to smother a pandemic that is hanging on largely because too many people are refusing to do their part.
Businesses that want to can go further than the new mandate envisions. Federal law has long allowed employers to require vaccination of their workers as a condition of continued employment. They don't have to offer the option of testing. That's how Texas-based companies like Southwest Airlines and American Airlines have been able to ignore the politically motivated anti-mandate decrees flowing from the poison pen of Gov. Greg Abbott.
What is more, as mandates in New York State have shown, their existence pushes large numbers of resisters to finally make the right choice. In New York City, a mandate for municipal workers produced a 91% compliance rate before it took effect on Monday. About 9,000 city employees were put on unpaid leave after they refused to be vaccinated.
It's not just the executive branch of government that understands the need to serve public health. So do the courts.
While some uninformed or timid judges have ruled to require a religious exemption to vaccine mandates, they are being corrected by higher courts. Last month the U.S. Second Circuit Court of Appeals overturned an order by U.S. District Judge David Hurd of Utica, who had granted a preliminary injunction that preserved a religious exemption. The plaintiffs are appealing to the U.S. Supreme Court, but justices there have already turned back an appeal from health care workers in Maine, which also offers no religious exemption.
The court is likely to continue disappointing those wanting to preserve their imagined right to infect other Americans. As Dr. Joseph Sellers, president of the Medical Society of the State of New York, recently observed, for more than 100 years the Supreme Court has "upheld vaccination requirements to protect the public health."
It's true: The Constitution is not a suicide pact.
No mandates at this point require young children to be vaccinated, but the Pfizer-BioNTech shot was approved last week for children ages of 5 through 11. The dose will be one-third of the adult version.
That, too, will help lead the country out of the swamp. Its short-term influence may not be great, given that many parents will worry about even the smaller-sized dose. And, since many adults refused vaccination while the shots had only "emergency" approval from the Food and Drug Administration, that influence is also likely to cause some parents to hesitate.
For the moment, that probably calls more for sympathy and understanding than it does criticism, but parents should know that while children with Covid-19 don't usually get as sick as infected adults, some do become severely ill. And pediatric cases are rising in the United States.
It's puzzling that so many people resist a vaccine whose science dates back more than 30 years and which has been shown to be safe and effective not just at saving lives, but even preventing the need to be hospitalized. But they do resist and their selfishness threatens millions of others. It's why the new federal mandate is necessary. Businesses should welcome it even more than a tax cut.
What's your opinion? Send it to us at lettertoeditor@buffnews.com. Letters should be a maximum of 300 words and must convey an opinion. The column does not print poetry, announcements of community events or thank-you letters. A writer or household may appear only once every 30 days. All letters are subject to fact-checking and editing.