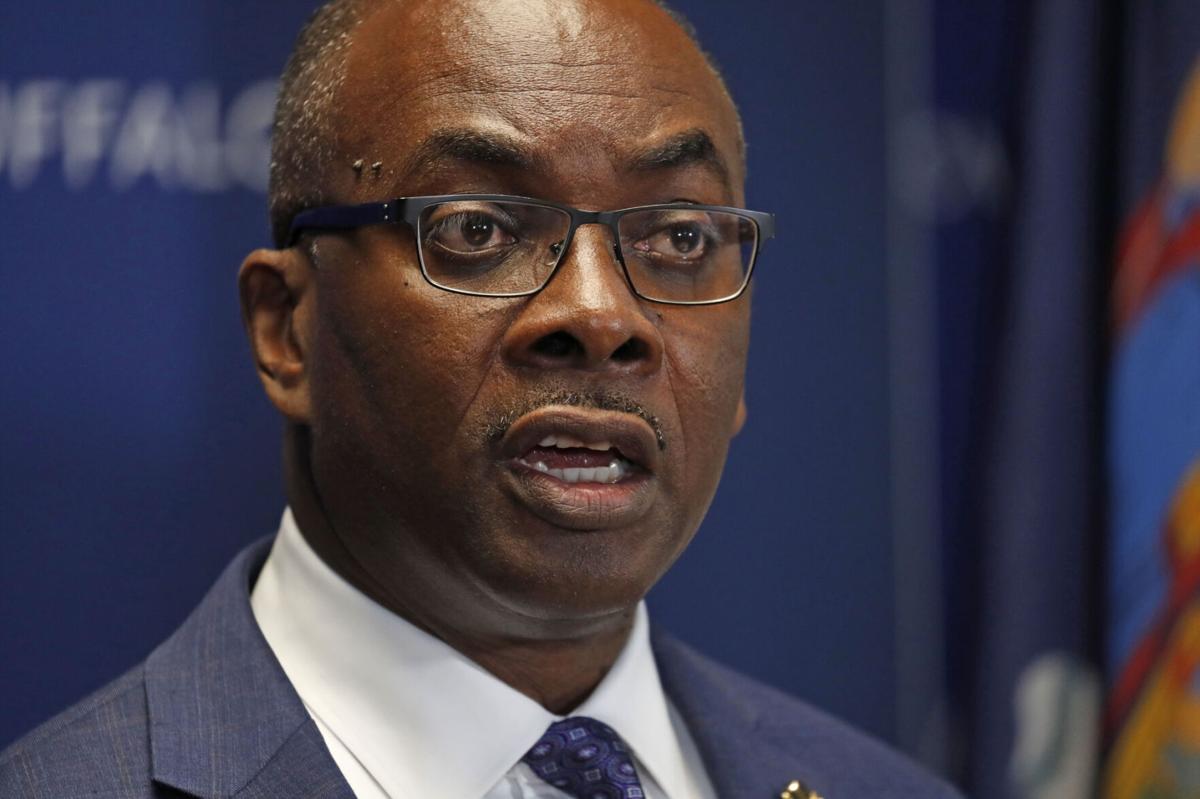 The gusher of relief money coming from the federal government to states and municipalities this year amounts to a fiscal mulligan. After a year of budgets brutalized by the coronavirus pandemic, the Biden administration's aid packages provide a do-over, a reprieve from much of the pain caused by lost revenue.
Buffalo Mayor Byron W. Brown's budget proposal for fiscal year 2021-22 includes using $50.4 million in federal stimulus money to make up for shortfalls caused by the pandemic, such as lower revenue from parking and special events. That is doing what we expect a big-city mayor to do – use a portion of the federal windfall to plug holes in the fiscal foundation before they grow into intractable problems. It's the first, best use of that emergency funding.
In February, before Congress passed President Biden's American Rescue Plan, S&P Global Ratings lowered Buffalo's financial outlook from stable to negative, though the credit rating agency said it would re-evaluate once it saw more certainty in the city's ability to get aid. S&P left the city's bond rating at A+. The Biden relief bill's designation of $350 million for Buffalo should result in a more upbeat outlook.
City taxpayers will welcome the 1% decrease in the residential property tax rate, to $9.88 per $1,000 of assessed valuation.
Owners of commercial property will pay slightly more. The rate of $17.21 per $1,000 would be 2.74% higher than last year. Commercial real estate in general took a hit during the pandemic and the shift to remote work, but it will also benefit from the return to offices and public life that are starting as more residents get inoculated against Covid-19.
The effects of remote work and school, along with other Covid-19-containing measures, meant a considerable drop in the number of vehicles on city streets, which caused revenues from parking violations to nosedive. City statistics show that the number of traffic summonses issued fell from 40,363 in 2019-20 to 18,060 in 2020-21. Parking tags issued dropped from 15,000 to 1,015. No motorist likes contributing to the city's coffers that way, but the city does depend on that revenue.
The mayor in the past has drawn down some reserve funds and borrowed money to cover budget deficits, options that are not necessary this year. He has also relied on the Seneca Nation of Indians making good on the casino revenue it owes the state – and through it, the city. That money remains in the pending column as the Senecas continue to drag out their confrontation with the state.
A "living wage increase," to $15.84 an hour, an end to Covid-19-caused wage freezes and rising pension costs are among the strains on this year's budget that the stimulus money will relieve. Stimulus money won't last forever, so the city will have to make tough choices down the road on covering these costs.
Nevertheless, city taxpayers can be grateful that President Biden and the new Congress did what their predecessors were unwilling even to consider: use the federal government's clout to make states and municipalities whole after billions of dollars in pandemic-related losses. If some of those losses were less than initially feared, they were substantial nonetheless. The mayor's budget makes appropriate use of that wise decision.
What's your opinion? Send it to us at lettertoeditor@buffnews.com. Letters should be a maximum of 300 words and must convey an opinion. The column does not print poetry, announcements of community events or thank you letters. A writer or household may appear only once every 30 days. All letters are subject to fact-checking and editing.