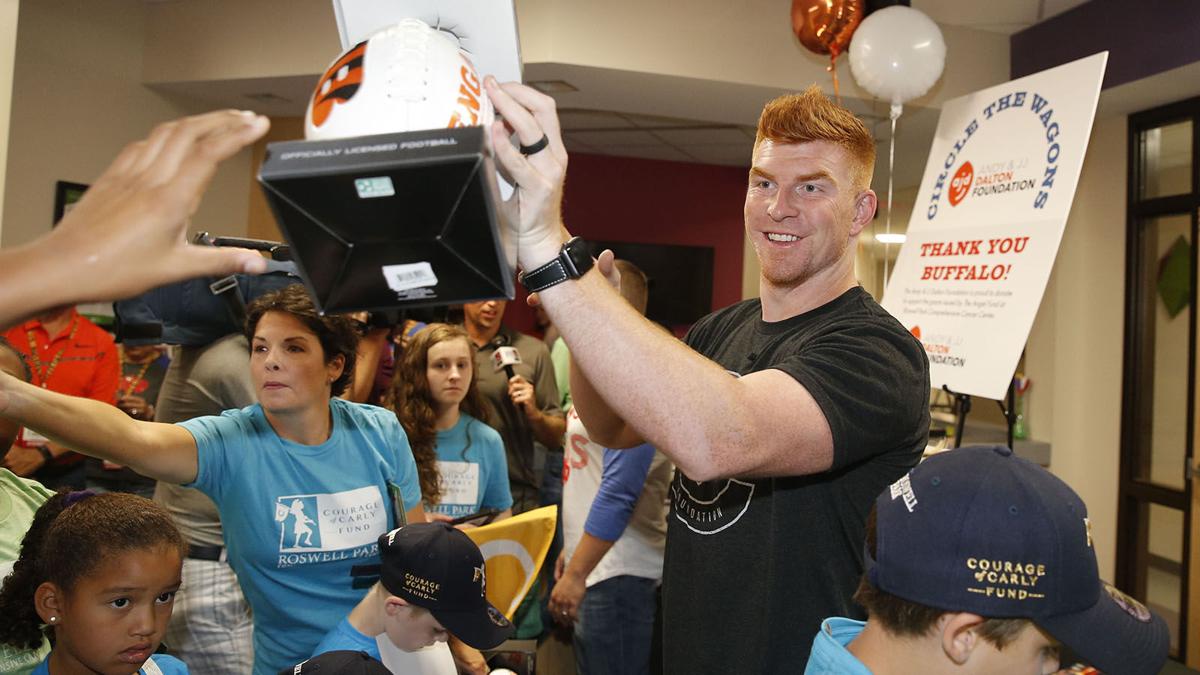 The professional athlete who signs a contract for a large sum of money and then squanders his fortune is practically a cliché. Top leagues like the NFL and NBA offer financial education to rookies, to help them navigate the hazards to their economic health.
A lesser-known way in which athletes can get taken advantage of is when they create, or lend their name to, a charitable endeavor. As The News' Jason Wolf reported this month, management firms who operate the athletes' nonprofit foundations can take a big chunk of the money raised. In some cases, less than half of the donors' money may go to the cause for which it's intended.
The management companies are not typically defrauding the players but are taking advantage of the athletes' desire to do good by negotiating an unseemly share of the nonprofits' revenue. Professional leagues and player unions could do the athletes a service by giving them guidance on how to take part in charitable efforts that produce the most bang for the buck.
As Wolf reported, Buffalo Bills fans contributed $442,000 in unsolicited donations to the Andy and Jordan Dalton Foundation in 2018, after Andy Dalton and the Cincinnati Bengals won a game that put the Bills into the playoffs. The company that managed the foundation for the Daltons, Prolanthropy LLC, took in nearly $100,000 from those donations.
The management company charged the Dalton Foundation 22.5% of all revenue received by the nonprofit for its various services. A nonprofit oversight attorney, Andrew Morton, told The News that the fees were legal but "wildly out of line" with industry norms.
Charity Navigator, a nonprofit watchdog group, expects efficient nonprofits to direct at least 70 cents of every dollar toward charity. In 2018, the Dalton Foundation spent 63 cents of every dollar on charitable giving and events, according to a News analysis based on tax returns. In 2019, it was 56 cents.
Jordan Dalton, wife of the quarterback who is now a backup for the Chicago Bears, told The News that the couple's foundation has ended its relationship with Prolanthropy and will donate all money directly to hospitals. The nonprofit was created to help sick and disabled children and their families.
"The financials, we weren't super involved in," Jordan Dalton said.
By contrast, a charity set up to honor the memory of the grandmother of Bills quarterback Josh Allen earns top grades from industry watchdogs.
More than 27,000 donors gave more than $1.15 million to the John R. Oishei Children's Hospital in 2020 in the name of Patricia Allen.
The Patricia Allen Fund, which is managed by The Children's Hospital of Buffalo Foundation, directs 100% of its resources to charitable giving and events, according to a foundation executive.
And the Children's Hospital Foundation earns a perfect score of 100 from Charity Navigator, based on "finance and accountability." The foundation spends 97 cents of every dollar on charity, according to its three most recent federal tax returns.
Athletes associate themselves with charities for a variety of reasons, from a desire to give something back to society to wanting to burnish their public reputation or brand. Some sports stars have employed friends or family members in their nonprofits, letting them draw salaries.
One infamous example was a charity started by former NBA star Lamar Odom called "Cathy's Kids," in honor of his late mother, who died of stomach cancer. ESPN's "Outside the Lines" reported in 2013 that over eight years the charity had raised an estimated $2.2 million but not had given a single dollar to any cancer-related causes. More than $1.3 million was funneled to AAU travel basketball teams.
Cathy's Kids paid a salary to Jerry DeGregorio, an NBA assistant coach who was the best man in Odom's wedding to reality TV star Khloe Kardashian.
Pro athletes will often choose a management company to take some of the work out of running a nonprofit. Those companies deserve to be paid, but the high fees and percentages charged by Prolanthropy and some of its competitors are out of line.
The NFL Players Association, its player union, has a screening program for financial advisers who want to represent players in the league. That's one form of support the NFLPA provides to help players with their finances.
Players' unions and the leagues themselves would perform a useful service by widening their educational efforts to include charity work, so that the good causes they represent make efficient use of every donor's dollars.
What's your opinion? Send it to us at lettertoeditor@buffnews.com. Letters should be a maximum of 300 words and must convey an opinion. The column does not print poetry, announcements of community events or thank you letters. A writer or household may appear only once every 30 days. All letters are subject to fact-checking and editing.