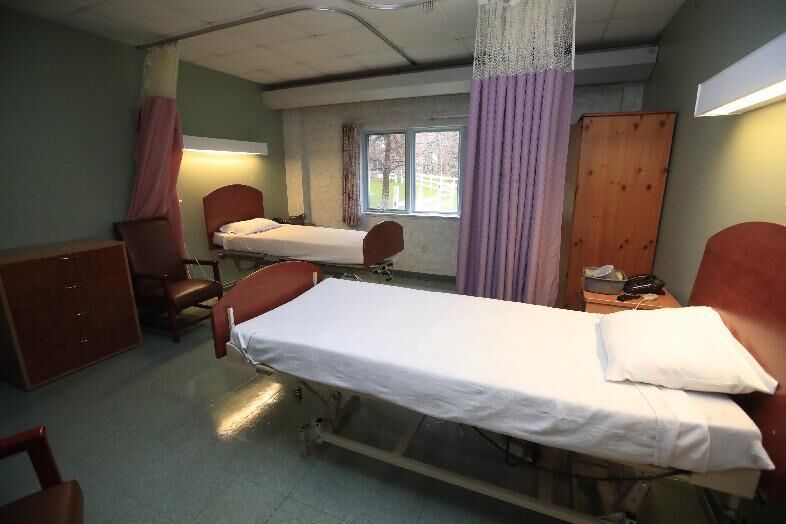 The State Legislature passed a bill in May that dictates minimum staffing levels at nursing homes. The law, which will take effect in January, is well intentioned, aiming at bad actors who loot the facilities they own. But it will run into a stark reality: You can't legislate away the industry's staffing problems. With nursing homes already under stress, the new law invites a crisis.
The measure requires nursing homes to provide residents with an average of 3.5 hours of care a day, divided between registered or licensed practical nurses and certified nursing assistants. At the same time, a directive in the state budget requires that nursing homes spend 70% of revenue on direct patient care.
Nursing homes need government oversight, but they are in an impossible situation. Medicaid pays for the majority of nursing home stays in New York and its rates don't cover costs. To balance the books – and maybe turn a profit – nursing homes need to attract higher-paying residents who pay their own way or are covered by Medicare, whose rates are higher.
Together, those factors mean nursing homes simply don't have the revenue to pay their employees well. That creates staff shortages and now, with the new law, nursing homes are being required to hire even more people. They are racing straight for a brick wall.
According to Stephen B. Hanse, president of the New York State Health Facilities Association and NYS Center for Assisted Living, 78% of nursing home stays statewide are covered by Medicaid. Hanse says the average cost of caring for residents in nursing homes is approximately $265 per day in the state and on average New York reimburses providers only $210.
Even before the coronavirus pandemic, the industry had a tough time attracting enough workers. Thin profit margins make it difficult for facilities to raise the pay of workers. Starting pay that's close to minimum wage plus demanding work lead to high turnover.
On top of that, the pandemic has been accompanied by an employee shortage across many fields.
Dora Fisher, from the Healthcare Association of New York State, told a State Senate hearing last week that the industry already faces a staffing crisis.
"You can get a job at Walmart stocking shelves for about the same wages as you would get at a nursing home," Fisher said. "And nursing home work is incredibly grueling."
Even with months to prepare for the new requirements, the long-term care industry is at a loss for how to hire the employees it will need. Nursing homes do not want to raise the rates paid by residents who are on fixed incomes.
As profit margins shrink, there will be more consolidation and closings among care facilities.
There is no easy answer. The requirement of 3.5 daily hours of skilled nursing care is below the minimum 4.1 hours per day recommended by the federal Centers for Medicare and Medicaid Services.
The American Health Care Association and National Center for Assisted Living released a survey in June that showed that just 25% of nursing homes were confident they would last one year or more, following disruptions caused by Covid-19.
Operators of the best-run nursing homes may figure out how to stay afloat under the new staffing rules, while lesser facilities may close.
Hanse, from the Health Facilities Association, told a state legislative hearing in February that the number of residents in New York aged 65 and older grew 26% in the past 10 years. A shrinking workforce pool and aging population will push the nursing home industry to its limits; the new staffing law could be a tipping point that pushes some facilities out of business.
Senior citizens who are well off financially can afford to pay privately for some of the state's better-run nursing homes. The poorer or sicker ones who need long-term care are left with the rest. The staffing bill, designed to look out for their welfare, could start a wave of nursing home closures that leave vulnerable residents with fewer choices in where to get the care they need.
What's your opinion? Send it to us at lettertoeditor@buffnews.com. Letters should be a maximum of 300 words and must convey an opinion. The column does not print poetry, announcements of community events or thank you letters. A writer or household may appear only once every 30 days. All letters are subject to fact-checking and editing.