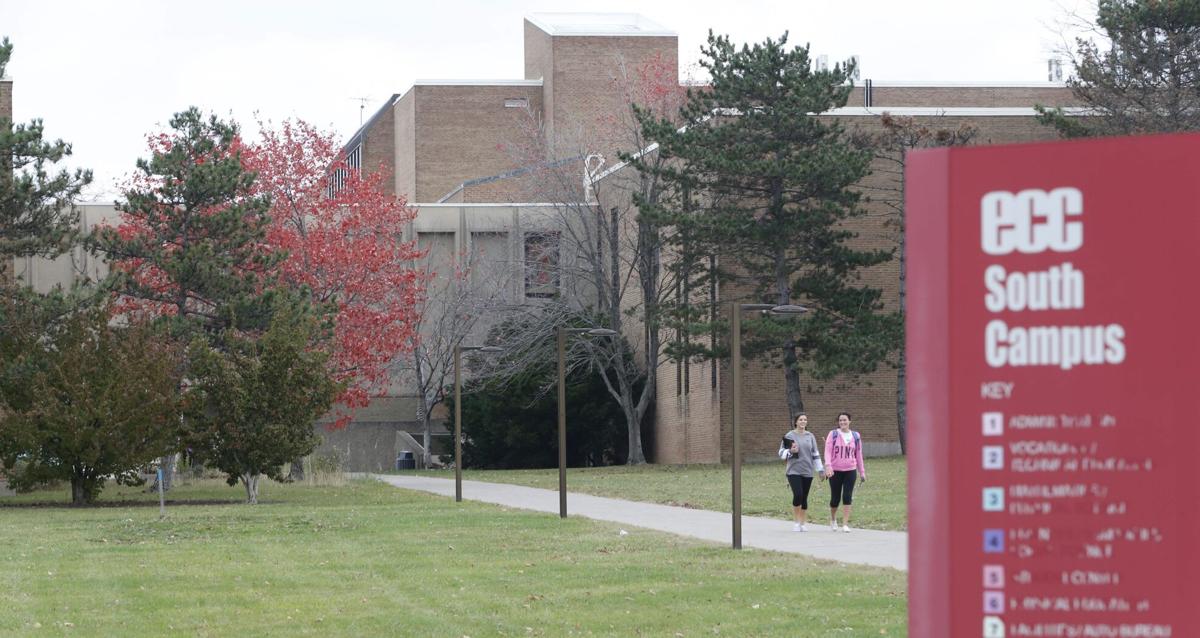 If David K. Balkin was looking for a challenge, he came to the right place. Balkin is set to become the 12th president of SUNY Erie Community College in February.
We trust he has already taken stock of the issues facing the college, which are similar to others across the country. The Covid-19 pandemic and its Omicron variant only add to the enormous obstacles in the way of those attempting to lead struggling institutions.
Big decisions will have to be made. That gives Balkin an opportunity to leave a stamp on education here, and set the college up for the next generation.
ECC has been plagued with financial problems stemming from declining enrollment and the overhead costs associated with maintaining three campuses. What to do with the college's Orchard Park South Campus has been a particular point of discussion. Does it continue to serve students in a way that justifies its existence?
There is an argument for closing the campus, while focusing more attention on the recently renovated North Campus in Amherst. The approach could help stem the number of local students attending Niagara County Community College. That's a local expense, with Erie County residents burdened with the costs of "chargebacks," a state system in which local governments incur a cost for students who attends a community college in a different county.
The City Campus, meanwhile, serves many low income and minority students. There are other ways to deliver high quality education to students who might otherwise attend the South Campus. Society has become acclimated to virtual learning, which works better for older learners. Could that serve students while helping to lower costs?
Balkin succeeds Dan Hocoy who left after three years at ECC, taking the president's post at Metropolitan Community College in Kansas City. The ECC board had declined to offer Hocoy a contract extension. Hocoy was named president of Goddard College in Vermont this past summer.
William D. Reuter, vice president for administration and finance officer at Hudson Valley Community College and former chief administrative and finance officer at ECC, deserves thanks for his work in taking the helm in July 2020 while the college looked for a new president. Reuter was not a candidate for the permanent position.
Balkin, who has been chancellor of the South Bend-Elkhart campus of Ivy Tech Community College in Indiana, appears well qualified not only to lead the college but to rethink the model here. He has an impressive background, reaching into the business arena, creating beneficial partnerships.
The job of putting ECC on the right track was never going to be easy, but the pandemic has made that task even more challenging. The job ahead will be marked by controversy, but it's plain that changes are inevitable. The hope is Balkin's background makes him the one to lead the college onto more stable terrain.
What's your opinion? Send it to us at lettertoeditor@buffnews.com. Letters should be a maximum of 300 words and must convey an opinion. The column does not print poetry, announcements of community events or thank you letters. A writer or household may appear only once every 30 days. All letters are subject to fact-checking and editing.