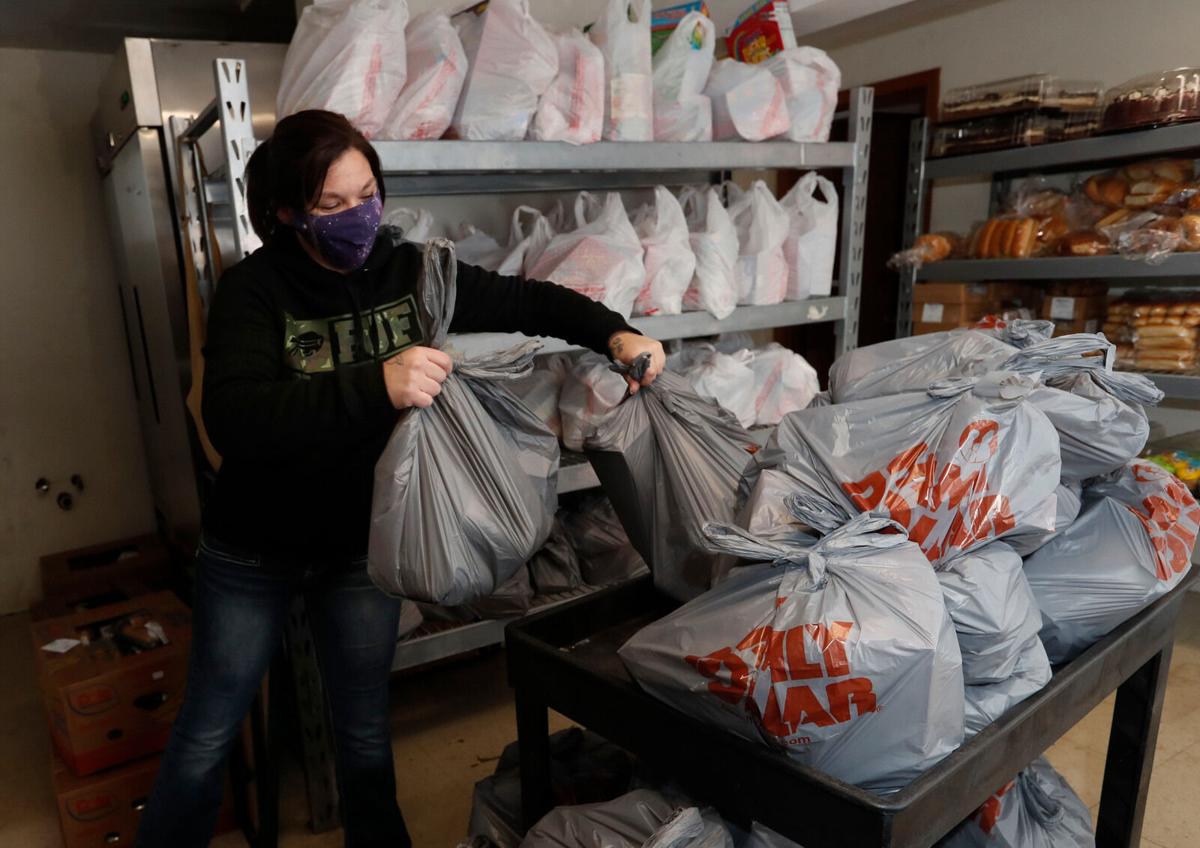 Thanksgiving invites us to set an extra place or two at the table. For the college roommate who can't go home, or the neighbor who lives by herself, or the couple that just moved into town.
As we stretch our turkey and side dishes to ensure there is enough, it's also a day that challenges us to stretch our psyches, to push past the negativity that popular culture and media provide in abundance. Feeling gratitude takes work, but it's worth the effort.
Covid-19, for example, has been a dark cloud that refuses to lift. Infection cases and hospitalizations have climbed in Western New York since late July, with a worrisome spike this month that caused Erie County Executive Mark Poloncarz to order a mask mandate.
And yet, the rollout of vaccines against Covid – developed in record time – makes the holiday season this year filled with hope that was in short supply a year ago. As of Nov. 22, 802,660 residents of the five-county Western New York region had received a full vaccine series. The figure is cold comfort to those who have lost loved ones to the virus, but it promises better days ahead.
Activities that were severely restricted in 2020 such as air travel, in-person shopping, even family holiday gatherings, are part of our lives again, within limits. For those, we can give thanks.
The origins of Thanksgiving also challenge us with cognitive dissonance on this day. The story we learned in grade school about Pilgrims and native Indians breaking bread together at Plymouth Colony in 1621 contains more myths than facts. It also obscures the bloody conflicts between the early white settlers and native people that lasted for decades, killing thousands.
However, it's possible to acknowledge the dark chapters of the country's founding, along with the profound and inspiring ones, and practice gratitude for what America has given to so many.
A more immediate – if less important – concern is Thursday night's Bills game against the Saints. The Bills' current slump has cooled talk about them being a Super Bowl contender, but a win in New Orleans after a short week would settle the stomachs of some anxious fans.
And win or lose, having a Bills game to look forward to in the evening feels like it extends the holiday into overtime, giving us extra incentive to power through the urge to nap that often overtakes turkey eaters.
Thanksgiving and the other winter holidays can be triggers for depression and anxiety in some individuals. The Harvard Health newsletter ran an article this year stating that working to cultivate gratitude as a habit can provide a boost to mental health.
"In positive psychology research," the authors said, "gratitude is strongly and consistently associated with greater happiness. Gratitude helps people feel more positive emotions, relish good experiences, improve their health, deal with adversity, and build strong relationships." It keeps the world in perspective.
The Harvard authors recommended various strategies for expressing gratitude, including writing thank-you notes, keeping a gratitude journal, prayer and meditation.
Part of being thankful is taking our focus off ourselves, feeling our connection to something larger in the world. In addition to doing that work, however, we also need to play and to recharge. We need not turn the holiday into a self-improvement project.
Give yourself a break if something goes awry on Thursday. Did someone forget to buy cranberry sauce? Smile and blame supply chain issues. If the Bills are struggling on the field and that seems like your biggest worry, count yourself lucky.
Thanksgiving is best spent counting your blessings, not keeping score.
What's your opinion? Send it to us at lettertoeditor@buffnews.com. Letters should be a maximum of 300 words and must convey an opinion. The column does not print poetry, announcements of community events or thank-you letters. A writer or household may appear only once every 30 days. All letters are subject to fact-checking and editing.