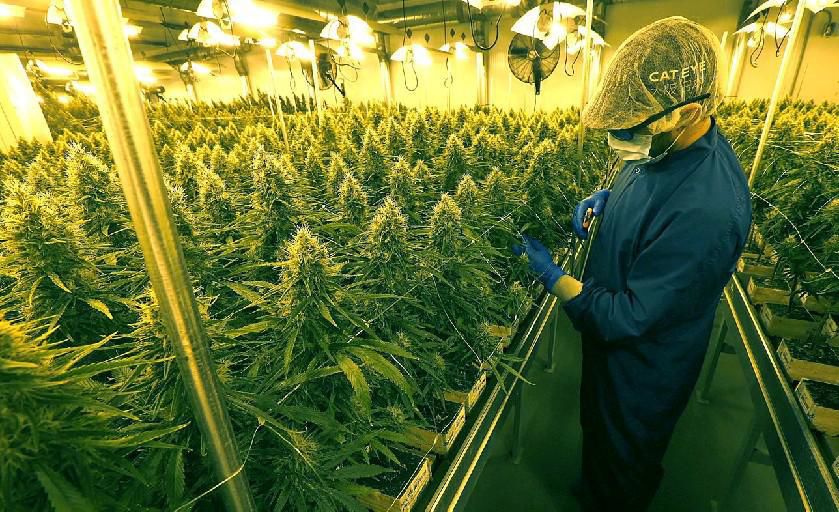 Anyone yearning to make a legal purchase of recreational marijuana in New York State will probably have to wait at least 18 months. However, thanks to a legal loophole, New Yorkers can walk into a store selling CBD products today and purchase one with a chemical compound called Delta 8 THC, sort of a cousin of cannabis.
It should not be as easy to buy as a bag of Skittles.
Colorado, the state that pioneered legal marijuana use, this year banned Delta 8 sales. California is among 17 other states that ban or restrict the product known informally as "marijuana light."
Regulating the sale of this hemp derivative now falls to the Cannabis Control Board and the agency it will oversee, the Office of Cannabis Management. The board held its first meeting last week, after its members were appointed by Gov. Kathy Hochul and leaders of the Legislature. At its initial meeting the board issued some rules to expand the medical marijuana program.
Deciding how to treat Delta 8 should be among the state regulators' next priorities. Another will be figuring out how to allay concerns about New Yorkers driving under the influence of marijuana once full legalization takes effect. Lawmakers said it would be at least 18 months until recreational marijuana is legally available for sale in the state. There is no Breathalyzer equivalent for cannabis, but the remaining time before full legalization means there is hope for a technology to emerge that can measure intoxication levels from pot.
Delta 8 is slightly different from Delta 9 THC (tetrahydrocannabinol), the psychoactive ingredient in marijuana that is illegal under federal law.
A farm bill passed in 2018 legalized the farming and sale of hemp products and byproducts. The law expressly prohibited the sale of Delta 9 but made no mention of Delta 8. Hemp producers and other entrepreneurs seized upon that loophole and soon brought Delta 8 products to CBD and vaping stores, where they have become bestsellers.
The FDA has warned consumers of risks from Delta 8.
"It is important for consumers to be aware that delta-8 THC products have not been evaluated or approved by the FDA for safe use in any context," an FDA statement said. "They may be marketed in ways that put the public health at risk and should especially be kept out of reach of children and pets."
The agency says that between December 2020 and July 2021, poison-control centers received 660 calls from people who consumed Delta-8 THC.
The state argued that since the substance can be created through a chemical process called isomerization, that makes it an illegal synthetic.
The proposal was given a public comment period but was never enacted. Now it's up to the new cannabis management office to decide the fate of Delta 8.
The fact that Delta 8 has enough THC in it to produce mild highs means it should be treated like cannabis. As the state prepares for the sale of adult-use marijuana, officials and interested lawmakers need to close the Delta 8 loophole until the product can be studied and properly regulated.
What's your opinion? Send it to us at lettertoeditor@buffnews.com. Letters should be a maximum of 300 words and must convey an opinion. The column does not print poetry, announcements of community events or thank you letters. A writer or household may appear only once every 30 days. All letters are subject to fact-checking and editing.