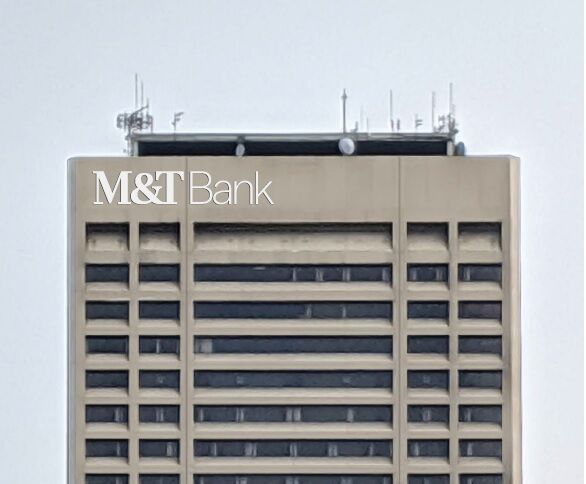 What's better than technical skills training during a pandemic that has taken away thousands of lives and livelihoods? The answer: when the training is free.
M&T Bank is the driving force behind the WNY Tech Skills Initiative, a program of free training in technical and digital skills that's aimed at anyone hurt economically by the coronavirus shutdowns.
The training is available to any interested person living in Erie, Niagara, Allegany, Cattaraugus and Chautauqua counties. The first phase will accommodate up to 3,000 people, a self-guided online course. The program will give priority to those whose household was economically disrupted by Covid and to groups often underrepresented in tech: women, people of color and veterans.
That covers a lot of ground and it appears that applicants who don't meet the first cut of criteria will be admitted as space allows.
The training is not only for those seeking a technical career; it also offers a way to gain or enhance digital skills for other fields. Data analysis, digital marketing and software engineering are among the topics to be covered.
The program ties in with the Tech Academy that M&T is putting together in its tech hub at Seneca One tower, partnering with General Assembly, a company that specializes in education and career transformation.
M&T chairman and CEO Rene Jones has set a goal of the company hiring 1,000 tech employees over a three- to five-year span. Developing some of that talent here will help the bank and provide a potential lifeline to Western New Yorkers in need of technical skills.
"There's this underlying belief that building an inclusive workforce in Western New York is really needed within our tech ecosystem to drive this economic recovery," Sarah Tanbakuchi, M&T's senior manager in charge of the Tech Academy, told The News.
Besides M&T, there are several other partners in the coalition behind the WNY Tech Skills Initiative: Empire State Development, TechBuffalo, Buffalo Urban League, Goodwill of Western New York, Rich Products, the University at Buffalo Regional Institute, Lighthouse Technology Services, the City of Buffalo, the Buffalo and Employment Training Center and the Erie County Department of Social Services.
That's a solid team that should be able to get the word out, encouraging those in need of a new start to take advantage of the skills initiative.
The arrival of the first Covid-19 vaccines is a signal that it's time to plan for our post-pandemic future. Good for M&T and its partners to offer life-changing technology training for anyone willing to take advantage of it.
What's your opinion? Send it to us at lettertoeditor@buffnews.com. Letters should be a maximum of 300 words and must convey an opinion. The column does not print poetry, announcements of community events or thank you letters. A writer or household may appear only once every 30 days. All letters are subject to fact-checking and editing.