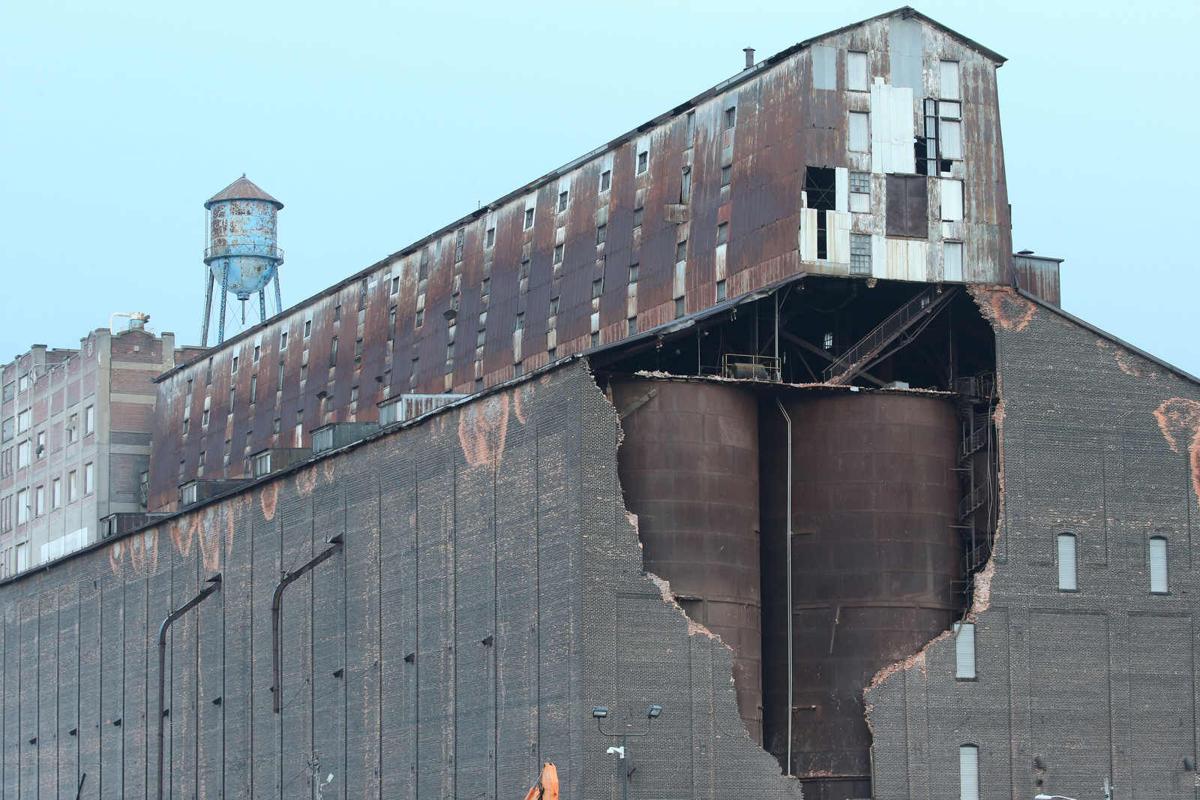 A judge says the City of Buffalo made a defensible decision in issuing a permit for the demolition of the Great Northern grain elevator. We have no quibble with his ruling, but defensible doesn't mean correct.
Given the structure's historic nature, the opinion of credible local developers that it can be saved and the desire of one of them to buy it, the city should revoke the permit and force Archer Daniels Midland either to perform the necessary repairs or transfer the building to a receiver.
Indeed, as State Supreme Court Justice Emilio Colaiacovo archly observed in issuing his ruling allowing the beloved building to be razed, "Had this building not been allowed to deteriorate after years of, at best, inaction, and at worst, neglect, perhaps this structure could have been saved."
When James Comerford, Buffalo's commissioner of permit and inspection services, authorized an emergency demolition of the grain elevator, a designated local landmark, he didn't know that developers Rocco Termini and Douglas Jemal believed it to be salvageable, despite the gaping hole a December windstorm opened on its north wall. He also didn't know that Jemal was willing to buy and repurpose the nationally unique structure.
ADM just wants to tear it down. It has tried to do so in the past rather than fix problems that it had previously cited and which the City of Buffalo, to its discredit, never forced it to undertake.
Now, it may be able to do that, unless an appeal somehow succeeds or the city rescinds its too-hasty permit.
That's the approach encouraged by State Sen. Sean Ryan of Buffalo. He wants the city to reverse the order and, rather than rewarding ADM's bad behavior, compel it to make repairs or, using the city's new receivership program, transfer the building to a receiver who would make the repairs, stabilize the building and then find an interested buyer.
What's your opinion? Send it to us at lettertoeditor@buffnews.com. Letters should be a maximum of 300 words and must convey an opinion. The column does not print poetry, announcements of community events or thank you letters. A writer or household may appear only once every 30 days. All letters are subject to fact-checking and editing.