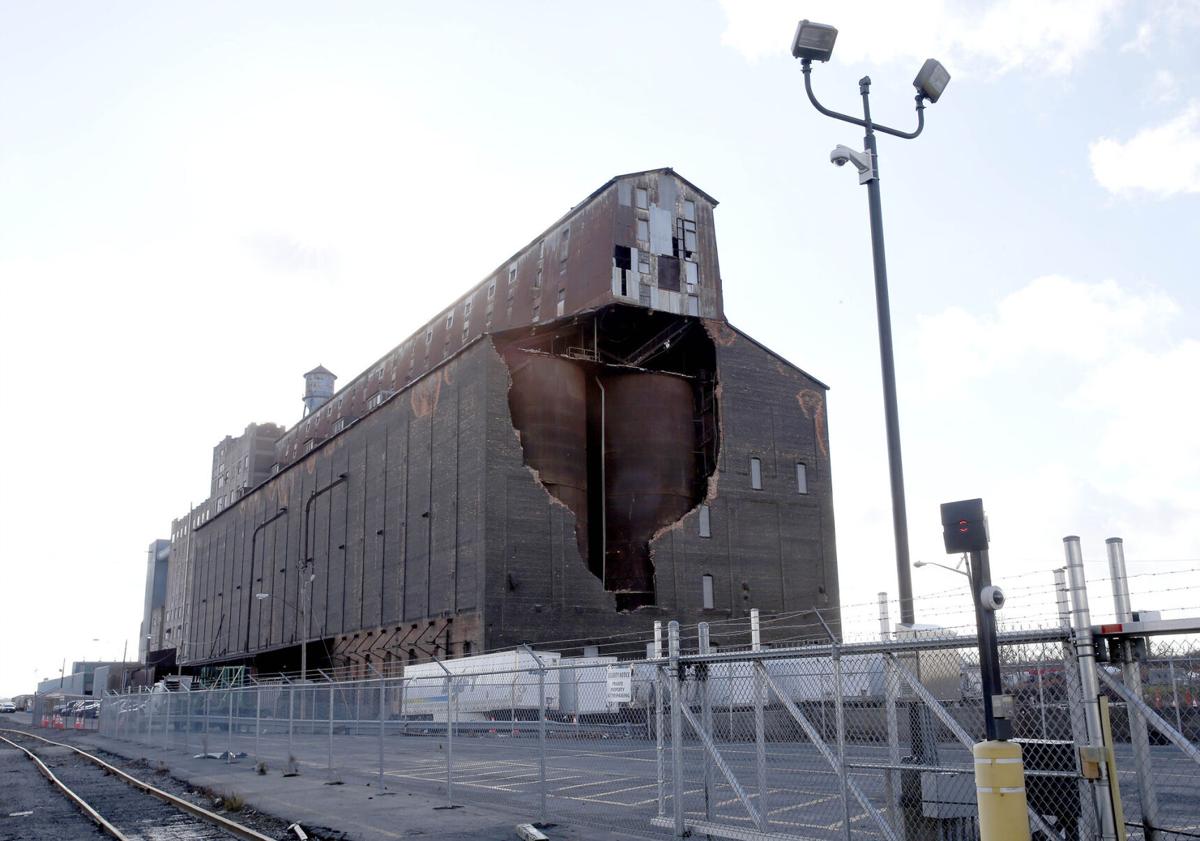 Even as State Supreme Court Justice Emilio Colaiacovo urged litigants to come to a negotiated agreement on dealing with the damaged Great Northern Grain Elevator, he isolated a key question about the effort to demolish it: Is there really an emergency?
First the city said a December windstorm weakened the building so severely that the historic structure needed to be demolished immediately. Later, though, as efforts to save the structure took off – with two prominent developers backing the effort – Mayor Byron W. Brown retreated. Now he wanted to save the historic elevator.
So, is it an emergency or not? As Colaiacovo said, "It's either one or another."
With negotiations collapsing on Wednesday, that question will be key to how the judge rules in a lawsuit aimed at saving the building. The question, Colaiacovo said, will hinge on whether James Comerford, the city's commissioner of permit and inspection services, acted in "an arbitrary and capricious manner" in issuing the emergency demolition authorization.
We don't know that he did, but something doesn't add up. What are the criteria for an emergency demolition? Were they followed? Comerford said his decision to issue the order was based after viewing extensive still and video images taken by a drone. Is that sufficient in making so critical – and, in this case, so momentous – a decision?
The storm opened a large hole in the building's north wall, exposing large steel bins. Archer Daniels Midland, which owns the grain elevator and has made previous attempts to demolish it, says the damage is unfixable. But developers Douglas Jemal and Rocco Termini say the building is plainly and safely salvageable, and Jemal has offered to buy it.
Given Jemal's credibility and the skin he has put in the game, and considering ADM's chronic efforts to find a way to raze the building, it's fair to believe that demolition is probably unnecessary. But, if that's so, why did the city issue that authorization in the first place? And why did Brown change course?
That's the question that needs to be answered after the immediate crisis is past. Without the lawsuit filed by the Campaign for Greater Buffalo History, Architecture & Culture, the building could have been razed already, likely unnecessarily.
To an untrained eye, structures such as the Great Northern Grain Elevator may seem little more than evidence of rust belt decay. But the brick box-style grain elevator, built in 1897, is believed to be the last of its kind standing in the United States. And Jemal, who has demonstrated an ability to put old buildings to productive use, believes he can do the same here. Those structures are part of what makes Buffalo special.
This is not just a one-off. Given Buffalo's trove of historic structures, it's essential to know that the city has a thoughtful and reliable method for evaluating future requests such as ADM's, and that the method is followed consistently and transparently. There's no coming back after a historic structure is sent to the gallows.
What's your opinion? Send it to us at lettertoeditor@buffnews.com. Letters should be a maximum of 300 words and must convey an opinion. The column does not print poetry, announcements of community events or thank you letters. A writer or household may appear only once every 30 days. All letters are subject to fact-checking and editing.