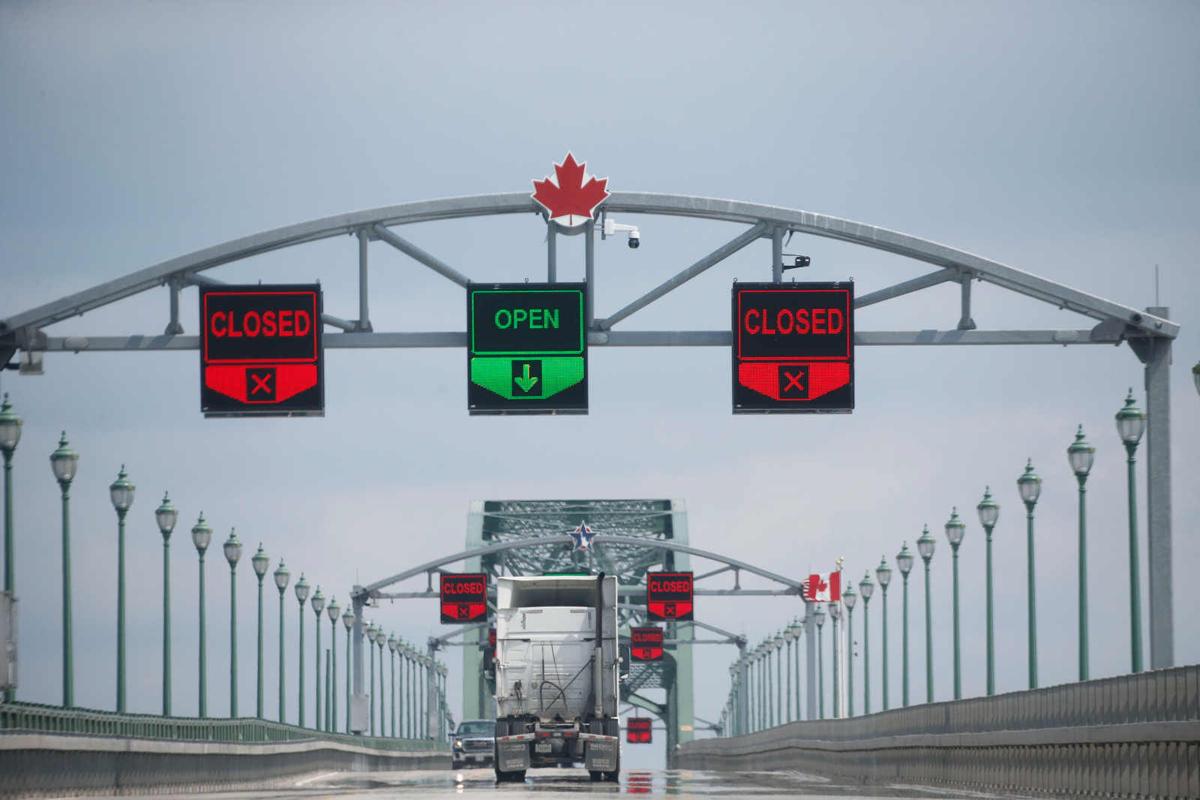 It took longer than necessary, but Tuesday's announcement that the country's northern border will reopen next month to Canadian visitors comes as a welcome development. Canada should monitor how the program unfolds and consider relaxing some of its cross-border requirements.
The action was to be formally announced on Wednesday, but The Buffalo News reported on Tuesday that the Biden administration had settled on a two-phase approach to reopening the country's northern and southern borders, starting in early November.
At that time, fully vaccinated Canadians and Mexicans with proper documentation will be allowed to cross U.S. land borders for nonessential reasons. For the first phase, travelers considered essential can continue to cross regardless of vaccination status. Prominent in that group are truck drivers.
With that, travel for purposes such as tourism and family visits will be allowed for the first time in nearly 20 months – since both countries closed their borders to protect against the Covid-19 pandemic. Significantly, Canadians will not have to show proof of a recent negative Covid test as Americans are required to do for travel into Canada, which reopened its border in August.
It should all have happened sooner, though it's fair to say the appearance of the more infectious Delta variant had to play a role in the delay. Nevertheless, with the broad availability of safe and effective vaccines, both countries could have more quickly opened their borders to immunized travelers. A vaccinated Canadian is a lesser risk than any of the thousands of Americans resisters, after all.
It seems likely, as some have speculated, that the Biden administration held off opening the border with Canada until it felt it was safe to open the southern border, as well. If so, American and Canadian businesses that count on cross-border commerce, as well as separated families, paid a higher price than the pandemic demanded.
Still, this remains a moment to savor. Canadian sports fans will once again be able to attend Bills and Sabres games. Shopping malls, restaurants and theaters will benefit. Families that can once again embrace or just tend to U.S. properties will celebrate.
The second of the two phases will begin in January 2022, when essential travel will also require a vaccination. It's a valuable approach. In what has become a game of inches, that requirement will help to increase the number of vaccinated people on both sides of the border. It's another pressure point that will help to secure the public health and put the pandemic into the rearview mirror. The two-month delay between phases will give unvaccinated truckers and other "essential" travelers time to get their shots.
While the United States was slower than Canada to reopen its land borders, Canada's experience has been less productive than government leaders, businesses and others had hoped. That is at least partly because Canada requires travelers to jump through more hoops.
To cross into Canada, travelers not only have to prove they are vaccinated, but must document a negative Covid test of a particular kind – PCR, not antigen – within 72 hours of appearing at the border. They must also have uploaded the information to the ArrivCan app.
The cost and the hassle have discouraged many who might have traveled to Canada to shop, attend a play or just relish the visit. It seemed an unnecessary hurdle, but the American approach offers Canada the opportunity to evaluate the possibility of dropping the testing requirement.
At some point, it will do that. We're glad to help with the process of evaluation.
What's your opinion? Send it to us at lettertoeditor@buffnews.com. Letters should be a maximum of 300 words and must convey an opinion. The column does not print poetry, announcements of community events or thank you letters. A writer or household may appear only once every 30 days. All letters are subject to fact-checking and editing.