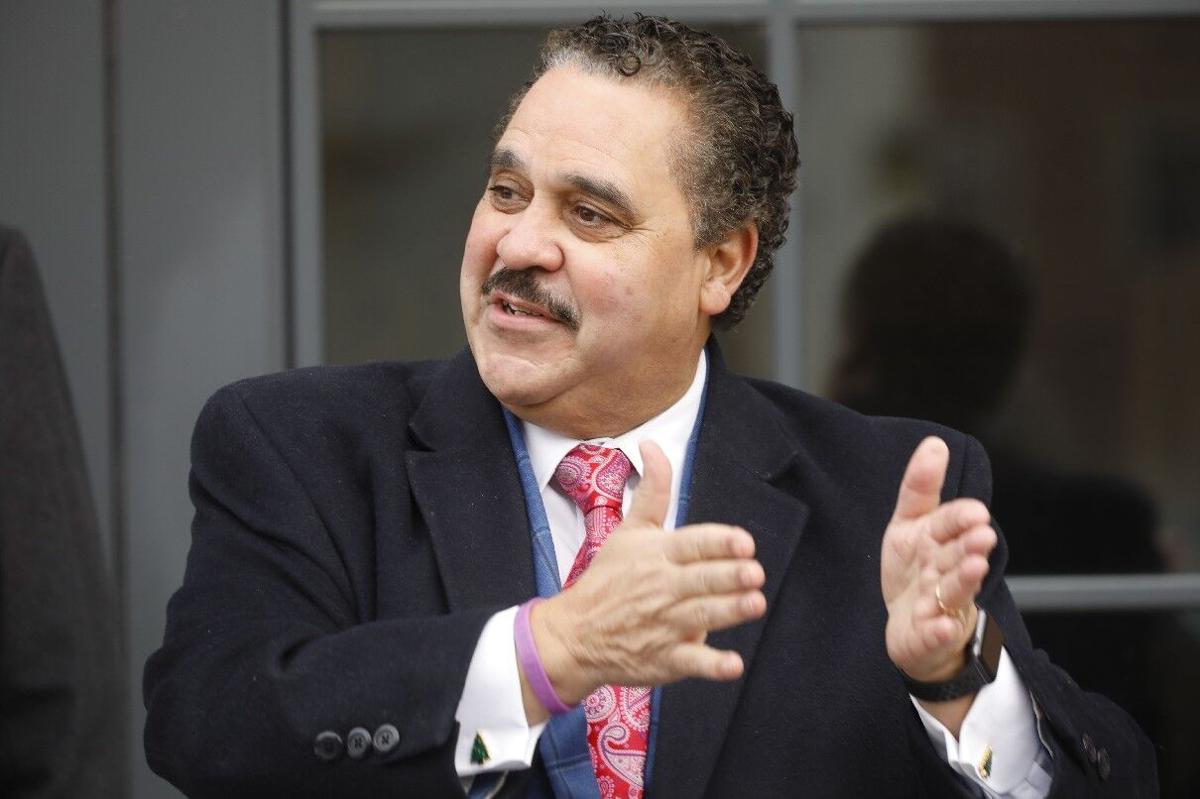 Alone among Erie County school superintendents, Buffalo's Kriner Cash is publicly ruminating about returning to remote learning for some short period after the Christmas break. No one can predict the pandemic future, of course, but he should take that drastic step only if conditions truly leave no other choice.
It's hard to imagine it will come to that.
We're all for appropriate caution regarding the threat of Covid-19, especially as it applies to public schools and the children who fill them. But the fact is that schools have been safe zones during the pandemic. Unless something changes, students, staff, teachers and administrators will be better protected there than they are in the community.
It's a lesson everyone should have learned by now. With masking rules and other supervised precautions, schools have shown that they can educate students in safety. Infections among those in schools are rare and usually the result of community spread, not in-school transmission. Given the highly infectious nature of the Omicron variant, higher quality masks may be appropriate, but schools are still likely to remain among the healthiest indoor environments.
Under Cash's leadership, Buffalo has been one of the most hesitant of New York's 731 school districts. It returned to in-person learning later than others, even with their records of success. Even the gigantic New York City school district dropped remote learning earlier than Buffalo. It's hard not to see Cash's tentativeness about January as a continuation of an approach that experience suggests is overly cautious.
That might be fine, except that there are significant penalties to remote learning, not just to students but to families, businesses and communities in general. For one, it's well documented that students don't learn as well when they are not in the classroom. It's harder to command the attention of children who are sitting at home on a computer than it is when they are seated at their desks in school.
Keeping students at home also creates stresses for parents who either have to work from home, which may or may not be possible, or to find other accommodations for their children. But that typically creates a greater risk of infection than keeping them in school, where their activities can be monitored and supervised. Remote learning is, in that regard, not only less effective, but actually self-defeating.
Cash – and all superintendents, for that matter – do need to be attentive to the facts of Covid-19, which has killed more than 810,000 Americans. But this isn't 2020, when information was scarce and vaccines nonexistent. Inoculations and masks make a difference, especially in schools, where authority figures are present.
"Test-to-stay" will also soon make a difference. With the recent approval of the Centers for Disease Control and Prevention, New York is on the verge of broadly authorizing the strategy, in which students exposed to an infected person are tested daily and, if negative, remain in school. Until now, the practice has been to send those students home, even if they're not sick.
It works. Grand Island schools recently conducted a successful pilot program of test-to-stay, producing just two positive results from 244 tests. That preserved 1,452 hours of in-person instruction for students who would otherwise have been sent home.
Cash remains skeptical. Even though plenty of anecdotal evidence shows the strategy to be beneficial, he called it "embryonic and unproven." What is clearly proven though, are the defects of remote learning. That approach was appropriate and even essential early in the pandemic. Today, it needs to be a last resort.
Cash may recognize that and no one needs to doubt his intentions. After all, the only thing he has done so far is to plan for the possibility of a short period of remote learning – a week, he says – if conditions warrant it. He says he wants to keep schools open. That's encouraging.
The worry is that he will once again be overly cautious, to the community's detriment. It's true that other schools in New York have taken his approach, but any broad policy of remote learning must come only after all other reasonable courses are discarded. In school, students learn and they are generally safe. That's not been true in other settings.
What's your opinion? Send it to us at lettertoeditor@buffnews.com. Letters should be a maximum of 300 words and must convey an opinion. The column does not print poetry, announcements of community events or thank you letters. A writer or household may appear only once every 30 days. All letters are subject to fact-checking and editing.