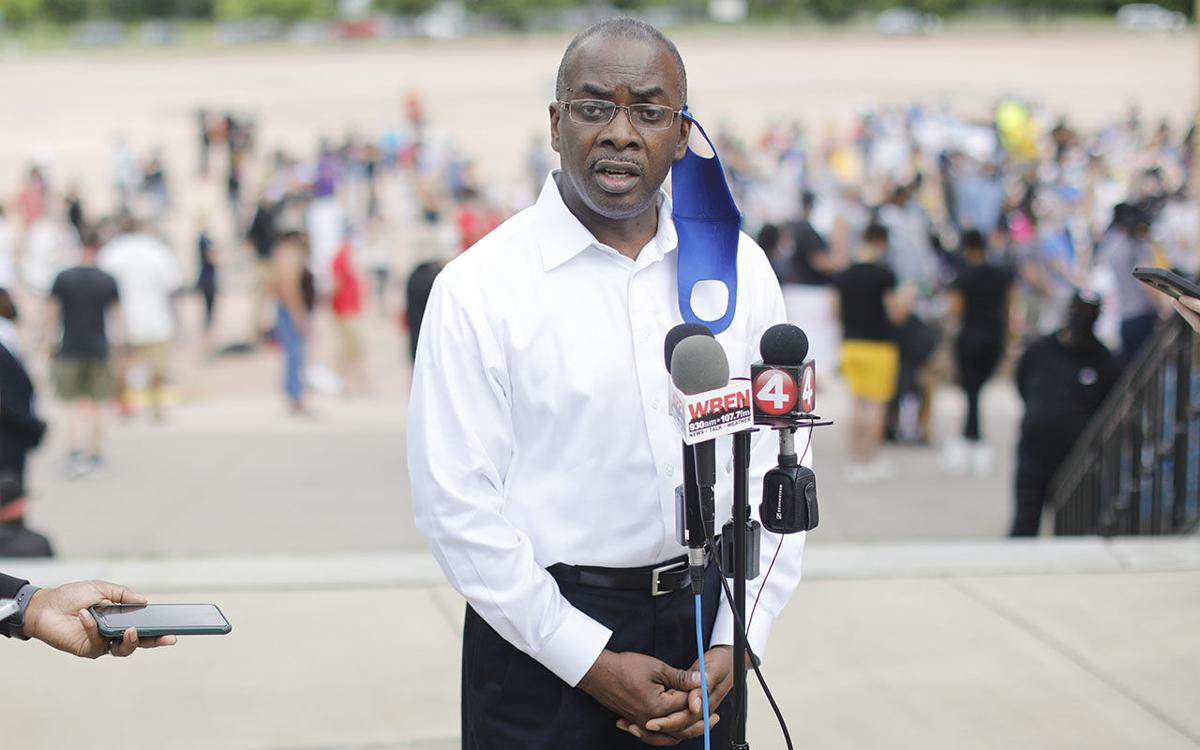 Municipalities across the nation have been clobbered by the economic impact of the Covid-19 pandemic. Tax receipts are down – thanks to business closings and people losing their jobs – and Covid-related expenses are up.
So what to do? State leaders appear to be betting that Democrat Joe Biden will win the presidency and deliver the aid to states and localities that the Trump administration and Republican Senate won't pass. That's a risky bet for everyone, but it may be especially risky for Buffalo.
The City of Buffalo's $519 million operating budget for the fiscal year that began July 1 counts on $65 million in federal pandemic aid; $11 million in casino money that the Seneca Nation still refuses to pay; and restoration of a "temporary" $20 million "withholding" of state aid. This after Buffalo borrowed $25 million to finish the $509 million 2019-20 budget.
On Wednesday, Fitch Ratings announced it downgraded Buffalo's credit rating, from A+ to A, and changed the city's rating outlook from "stable" to "negative." The credit agency cited the city's overly optimistic fiscal assumptions.
All of it has Buffalo Common Council Member Rasheed N.C. Wyatt wondering whether the financial impact of Covid-19 will trigger a hard state control board. Control board Chairman R. Nils Olsen Jr. says "a discussion regarding the reimposition of a control period is premature."
For those who don't remember, the control board was created in 2003 by the State Legislature. The city was declared in a "severe fiscal crisis" and needed the state's assistance, if not supervision. The control board made tough decisions to freeze wages and positions – without having to negotiate with unions.
In 2012, the control board's "hard" status became "advisory." For years, Buffalo Mayor Byron W. Brown has delivered budgets with residential and business tax rate reductions. That helped feed rising property values in many parts of the city. Critics said Brown's budgets often relied too much on anticipated dollars, but the use of undesignated fund balance, balanced the books.
Those days are likely over, at least for now. New York State is staring down a $16 billion budget hole.
Most municipalities face the same issues. The anticipated state aid is not coming through, anticipated sales tax is not materializing and the Covid-19 pandemic and its deleterious effects on the health and welfare of individuals and economies is not subsiding.
The difference: Buffalo still lives under the threat of losing control over decision-making.
City officials should be given the chance to right the ship, even if it is trapped in a perfect storm. It is too soon for a return to a hard control board. But if city leaders don't make the tough decisions, there is a real danger the city will lose control over its finances. That could threaten Buffalo's post-Covid resurgence.
President Trump on Wednesday tweeted his support for a large stimulus package, but whether Congress gets one done soon is an open question. And betting on Biden isn't a responsible plan. The Brown administration and the Common Council need to make the tough choices.
• • •
What's your opinion? Send it to us at lettertoeditor@buffnews.com. Letters should be a maximum of 300 words and must convey an opinion. The column does not print poetry, announcements of community events or thank you letters. A writer or household may appear only once every 30 days. All letters are subject to fact-checking and editing.
Catch the latest in Opinion
Get opinion pieces, letters and editorials sent directly to your inbox weekly!