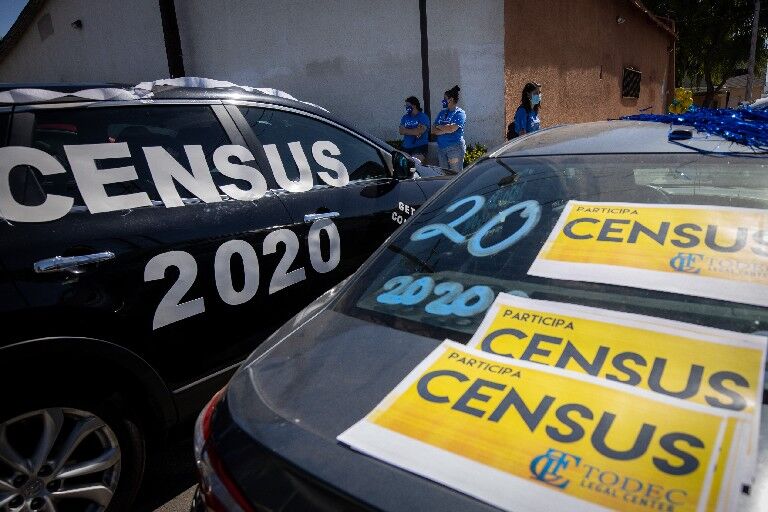 This editorial may be moot by the time you read it, courtesy of a terrible decision by the U.S. Supreme Court, but Buffalo is on the cusp of a billion-dollar error.
It's not the doing of the mayor or the Common Council or anyone in City Hall, but of the city residents who haven't filled out their 2020 census form. They still have time to meet their obligation – maybe – but not much and less than they did 48 hours ago.
Tuesday is when the Supreme Court ruled that President Trump can end the census early if he chooses. He tried to wrap it up at the end of September, but a lower court blocked him, reinstating the original ending date of Oct. 31. The Supreme Court reversed that decision, opening the way for Trump to end it prematurely, an action that would almost certainly lead to an undercount of the poor, of minorities and of immigrants.
That will hurt Buffalo and many other American cities.
The census is the key that opens – or locks – the door to money and political influence. The decennial population count determines how many members of Congress any state will have, how state and federal legislative districts are drawn and how much federal money flows into any state or municipality. An undercount 10 years ago shortchanged Buffalo by around $1 billion, according to the calculations of Mayor Byron W. Brown, who said this year's count, as it nears its end, is repeating the expensive failures of 2010's.
It's as though Gov. Andrew M. Cuomo offered the city another "Buffalo Billion," and the city just waved it off. It's craziness.
As a constitutional matter, the census is meant to ensure that Americans are equally represented in Congress and their state and local legislatures. The House of Representatives, for example, contains 435 members whose distribution reflects the populations of the 50 states, which then draw the boundaries for the number of districts they are allotted. Each new census accounts for births, deaths and changes of address over the preceding decade, ensuring the country retains the essential democratic standard of "one person, one vote."
New York has lost population over the past decade, although Erie County Executive Mark Poloncarz is optimistic that the county will show an increase in this year's census. Regardless, New York is expected to lose at least one – and possibly two – of its 27 congressional seats as other states grow at our political expense. That means New York will have less influence in Congress than it has since the 2010 census, when it lost two seats.
It's a trend New York needs to stanch. There are several ways to accomplish that, but the work begins by ensuring we don't injure ourselves with an undercount. As of today, Buffalo is hurting itself and the rest of the state.
Brown says his administration has made a concerted effort this year to make city residents aware of the census and persuade them to complete it. So has Erie County Executive Mark Poloncarz. But Buffalo, like virtually all cities, faces a problem in reaching into poor and minority neighborhoods, where unawareness or suspicion of government influences participation. Ironically, those residents could benefit most from the additional federal dollars a full and accurate count could provide.
Buffalo is also home to a large population of immigrants and refugees whose first language is not English and where fear and suspicion may also be at play. Finally, the coronavirus pandemic has made door-to-door enumeration all but impossible.
What this has added up to, despite the efforts of the Brown administration, is a city response rate estimated at just 54.4%, compared to 70.7% for all of Erie County. Niagara County has posted a similar response rate – 70.8%, while Niagara Falls lags at 57.4%. (You can track response rates here.)
This is not difficult. The online form is straightforward and uncomplicated. While instructions say the form takes about 10 minutes to complete, Mayor Brown finished it in five minutes, a spokesman said. Lack of time isn't an excuse.
Assume the deadline is looming. If you haven't responded already, you can do it here. Once you've completed it, or even if you already have, help someone else fill it out. It's a way to be a good neighbor while helping yourself. As of Wednesday afternoon, there's still time. There may not be tomorrow.
What's your opinion? Send it to us at lettertoeditor@buffnews.com. Letters should be a maximum of 300 words and must convey an opinion. The column does not print poetry, announcements of community events or thank you letters. A writer or household may appear only once every 30 days. All letters are subject to fact-checking and editing.
Catch the latest in Opinion
Get opinion pieces, letters and editorials sent directly to your inbox weekly!