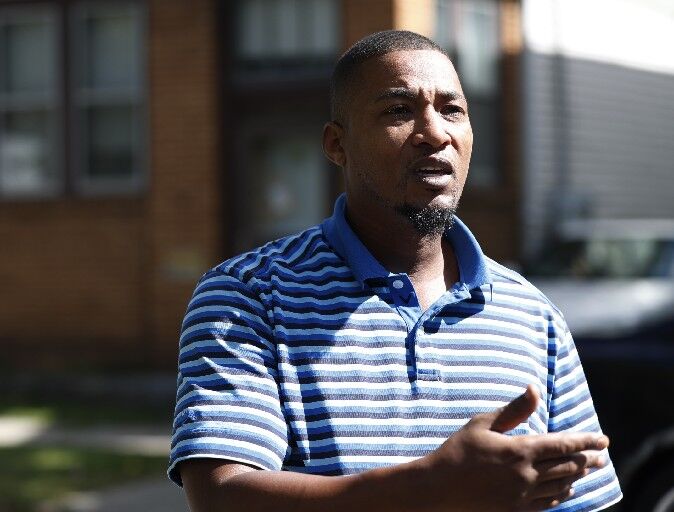 This is why jury verdicts in criminal trials need to be unanimous and why the standard for conviction is "beyond a reasonable doubt." People make mistakes. Sometimes they lie. Sometimes they're prejudiced. And some of those people are cops.
If, at a time of stress for police everywhere, the goal of Buffalo Officers John M. Davidson and Andrew Moffett was to make things worse, then well done. Because this is also why the Black Lives Matter movement has struck a chord around the country.
The two officers arrested a Black man on charges of possessing cocaine he intended to sell, even though they weren't sure it was cocaine, or any other illegal substance, for that matter. And, indeed, it wasn't.
Instead, the powder in the capsules the officers found in Morgan Eaton's car were an over-the-counter medication his fiancée had purchased. The officers didn't know that at the time, but they didn't know what it was and expressed clear doubts that it was cocaine.
Nevertheless, they charged Eaton with a felony. In the key arrest document, Davidson wrote: "I, Officer John Davidson, through my training as a Buffalo police officer, and through numerous previous narcotics arrests, which have been confirmed by laboratory analysis do recognize the white powderlike substance in question to be powder cocaine."
Last week, the two police officers were suspended – without pay for the first month – pending an internal investigation. And Erie County District Attorney John J. Flynn is investigating whether the officers knowingly placed false statements in the arrest document.
Based on what is known, the two officers earned it all. You don't have to be an opponent of police to believe that arrests should be honest.
Unavoidable in this case is the question of whether Eaton's race played a role in his arrest. It is surely possible and maybe likely. The officers pulled him over for failing to signal a turn and said they smelled marijuana, which Eaton admitted he had. That gave them legal permission to conduct a search, which turned up the capsules in a pink laptop bag.
And from there, matters devolved into what might be described as farce, but for the chaos it wreaked in Eaton's life.
He lost a youth basketball coaching position. Friends of his and his fiancée began looking at them differently. He spent an unwarranted night in jail. Perhaps worst of all, his 18-year-old son doubted him.
Fortunately, Eaton stood firm, rejecting proposals for a plea bargain. In April, about a month after his arrest, a lab analysis concluded that no controlled substances were in the pills. After the test results were known, the DA's office offered an adjournment in contemplation of dismissal, but Eaton's lawyer, Amanda Wadsworth, said the charges should be dismissed outright. In July – four months after his wrongful arrest – they were.
Why it took so long is a mystery. So is why police brass needed six months to conclude that Davidson and Moffett might have crossed a line.
Eaton is convinced he was charged because he is Black and it's hard not to think he's right. Would a white man in a suit – even one with marijuana in the car – have been charged with possession of cocaine with intent to sell if cops didn't even think the powder was, in fact, cocaine?
It's not provable, of course. The history of policing and race relations are the only guides and, if they are not conclusive, they are surely suggestive.
That makes this yet another warning – and an opportunity – for Buffalo Police officials to improve training and raise expectations of their officers. Mistakes can happen, but it's still a miscarriage of justice for innocent people to be charged with crimes, especially felonies that could result in a prison sentence. When it happens on purpose, it's something much worse and, in a case such as this, it explains some of the anger that produced Black Lives Matter.
What's your opinion? Send it to us at lettertoeditor@buffnews.com. Letters should be a maximum of 300 words and must convey an opinion. The column does not print poetry, announcements of community events or thank you letters. A writer or household may appear only once every 30 days. All letters are subject to fact-checking and editing.